Vertical tasting of Rioja Alta's Gran Reserva 904 (1982-2005)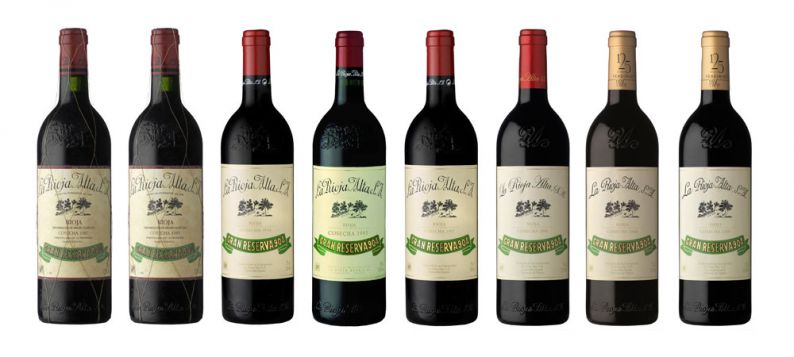 Rioja living memory
It is difficult not to think of "Rioja" when the words "wine" and "Spain" are mentioned together. This is because this wine region has long been the reference for quality winemaking in Spain. Many consumers around the world have come to know Spanish wines through Rioja and it is certainly the first point of call for many wine drinkers in Spain. This intrinsic association is due, in large part, to the good work carried out by historic wineries such as La Rioja Alta SA, who have been perpetuating their winemaking tradition for a century or more. La Rioja Alta SA has given us some iconic wines, including the 904, whose grand title, "Gran Reserva", is proudly displayed on its label.
La Rioja Alta SA was founded in 1890 by the five families who still own the winemaking group today. It has grown over the intervening 125 years, expanding outside Haro and setting up in other Spanish wine regions such as Ribera del Duero and Rias Baixas. Yet it has never neglected its winery in Rioja. Today it owns a total of 540 hectares of vineyards. It has also managed to stay faithful to a classic style, ignoring passing fads and fashions, looking resolutely to the future and applying cutting edge innovation. It is constantly renewing itself in order to continue excelling at what it has always excelled at! It may sound simple, but it is anything but. Its oenologist, Julio Sáenz, told us that the company's ability to produce fine wines is founded on its three cornerstones, which are: its own vineyards, its own cooperage and modern facilities, and the guiding hand of men who uphold the value of a historic family-owned property.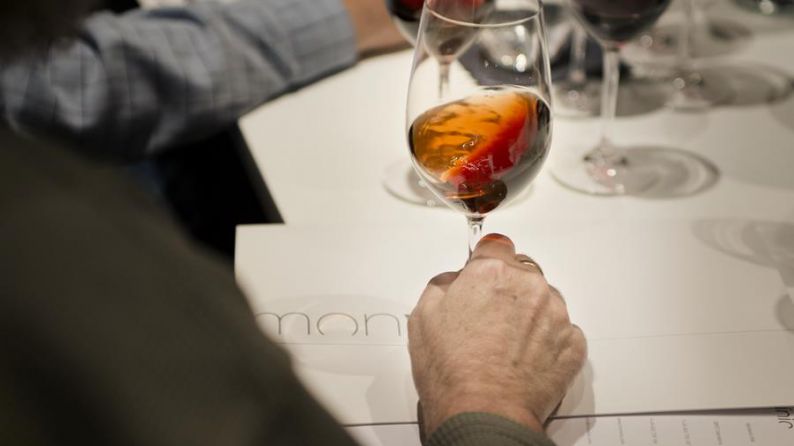 One of the most well known wines from the bodega and arguably the one most appreciated by wine lovers, is the 904. Its name comes from the year 1904, which is the year in which the winery merged with Bodegas Ardanza, but it had to drop its first digit to differentiate it from the vintage year. The philosophy behind 904 is that the wine should be the best of the year, but of course not all years are able to produce a wine that can spend an average of 10 years in barrel and bottle before seeing the light of day. In each decade we might see three 904s selected for this exploit and these vintages are not necessarily determined by the regulatory board. There have been years when La Rioja Alta SA did not use the year's fruit in its top wines, although the regulatory board had declared the vintage to be excellent or very well qualified.
The soul of the 904 comes primarily from a blend of Tempranillos from the Rioja highlands where ripening is more difficult and takes place at a slow and steady pace, resulting in grapes with good balance and wines which are truly excellent for ageing. The blend is completed by Graciano which will add colour and freshness, making the wine very enjoyable to drink with the passing years. Then, because it is a Gran Reserva, it will rest in oak barrels for 4-5 years, where it will acquire the classic character that we have come to appreciate.
In this second Selectus Wines vertical tasting, we had 8 great vintages to contend with, all considered by La Rioja Alta to be in good drinking condition. Unfortunately only a few bottles remain of the earlier vintages (1982/1985). The winery only started keeping back a greater number of bottles for future reference in the 90's. You will find hereafter my tasting notes, very much influenced by the wine's tremendous ability to change over the course of the tasting session, and by an inevitable 1995, that constantly took me back to the somewhat romantic classicism of the Riojas of yesteryear. I also call to mind the events that took place in each vintage year.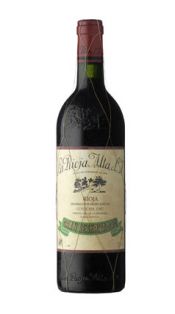 1982
The '82 was the most important vintage since the '64, particularly as the 70's had been a bit of a washout.
While Spain hosted and lost the FIFA World Cup, grapes ripened in the vineyards of Rioja which today give us a wine that still shows a well-defined colour, a tile-brown shade from the usual colour spectrum for the 904.
The bouquet is that of an old wine with cupboardy notes, shy aromas of candied fruit, and notes of iodized whisky. The palate still shows a distinct and surprising freshness and good acidity leaving a very long, fragrant aftertaste.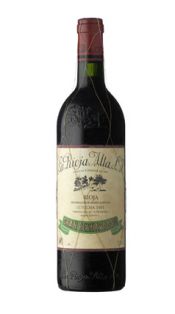 1985
The '85, another vintage that oozes classicism, is thinner than its big brother from '82.
High in colour, this year saw Spain joining NATO, an organization which Spain is still part of today, just as this 904 is still alive despite the fact that little was expected of it at the time.
It releases less acidic and more closed aromas with noticeable creme caramel notes and hints of combustion at the start.
It is very fine on the palate and a bit short, more concentrated at the start. It survives despite its structural weakness.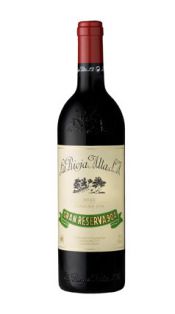 1994
If there is one contemporary vintage that all Rioja producers like to boast of, it has got to be the 1994. This was the year in which Barcelona's Gran Teatro del Liceo caught fire and was reduced to ashes, as this vintage would do faced with the "quality fire" ignited the following year by the 1995 vintage, which we also tasted.
During this decade, the trend was for a more restrained use of oak and a lower proportion of Graciano in the blend.
The wine is closed to begin with, then discloses pronounced notes of old leather, without any of the sweet notes detected in the previous wines.
It is notably acid on the palate and somewhat slender. The not-so-old oak is very apparent. In short, it is a timid wine and at a fragile point where it would appear relunctant to grow any further. It wanted to become something but never quite managed it.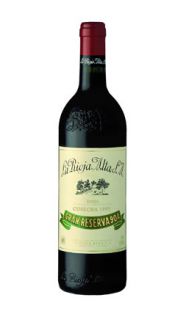 1995
A wonderful vintage, a year when an operating system named Windows 95 enabled us to surf the internet, something previously inconceivable. And certainly this 904 continues "surfing". What a specimen!
It displays a garnet hue of greater intensity than the others as well as remarkable olfactory complexity. Well rounded with notes of smoke, ash and honeyed wax.
It has weight on the palate, good firm acidity and a combination of tasting characteristics that make it very pleasant drinking and infinitely long. It is of a markedly more modern style with a backbone that makes it perfect for laying down for several decades.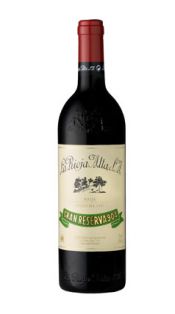 1997
In the year which saw the birth of a cloned-sheep named Dolly, an unconfident 904 started its gestation. Born in a difficult vintage for the Rioja region, and preceded by an incredible '95 vintage, it always felt at a disadvantage.
Surprisingly, it has grown in most commendable way, giving us the feeling that it may, in fact, have been an ugly duckling.
The nose is very open and extremely sweet with hints of raisins.
Somewhat more nervy than its older brother, the 1995, and more muscular on the palate, it is a rather disconcerting, but more than adequate, 904.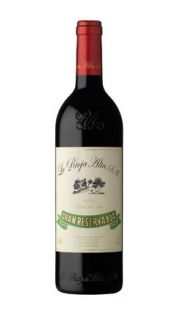 2001
Many remember 2001 as being the year in which "The Lord of the Rings" trilogy premiered, a faithful adaptation of the novel by British author, J.R.R. Tolkien.
And, as if it were some fantasy adventure, this 904 pleasantly impressed everyone by its excellent and wonderfully nuanced staging.
Smoky with pronounced oak on the nose, still heavily loaded with fruit with primary aromas of orange. Fresh and flavorsome, it is far bigger than the others.It is infinitely long and faithfully recounts a very orderly year which resulted in a very high percentage of good quality grapes.A textbook vintage and something which is really quite precious. My precious.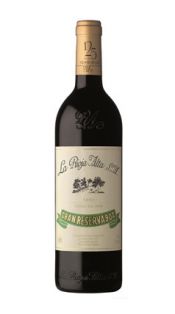 2004
"Enigmatic" would be the best adjective to describe this 904. Born in the year in which Dan Brown became a best-selling author, this 904 does not disclose its "codes" to everyone. We will need to keep track of it over the years.
Shy with little fragrance apart from some red fruit marked by pronounced vanilla, it is less elegant, still tannic on the palate, and yet to show us how far it can go. It is warmer with a long aftertaste but has yet to find the balance it is supposed to have.
It should improve with further bottle ageing.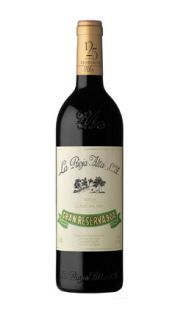 2005
This boxer from Haro still needs to grow in order to become the hard hitter that "Million Dollar Baby" was at the Oscars that year, but it has every real chance of going down in history.
It reveals elegant oak and fragrant ashes to begin with, but then shuts down. However, after swirling the glass, it quickly opens up and "hits" the nose with very attractive fresh fruit. Less tannic on the palate than the 2004, it is round and agile, with good acidity and nice length.
It has the build of a champion but needs cellaring in order to tame the strength it possesses. Youth in its pure state, beating the 2004 by a knockout.
Recommended articles
Comments