An afternoon with Álvaro Palacios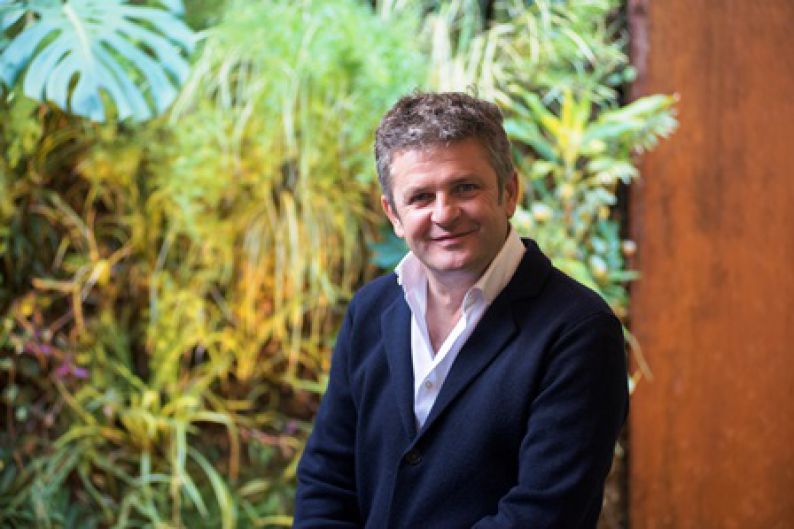 Of Riojan origin, Álvaro Palacios is one of the leading protagonists in Spanish wine of the last two decades and he, alongside other "adventurers", put Priorat wines onto the global wine map at the end of the 1980s. He also helped relaunch the forgotten region of Bierzo, revealing the potential of the Mencía grape. He believes in the individuality of each vineyard plot. Pragmatic and romantic in equal measure, he is an out-and-out champion of great wine as a starting point. Palacios enjoys international renown and has clocked up innumerable miles travelling the globe, where he has talked about and demonstrated the glories of the Spanish wine regions' ancient heritage. He is constantly fighting to recover, promote, put in order and preserve for posterity, Spain's winemaking legacy, making it something unique.
We had the opportunity to spend an afternoon with him and with some of the wines from his three personal businesses in Rioja, Priorat and Bierzo, explained to us by the man himself with great emotion.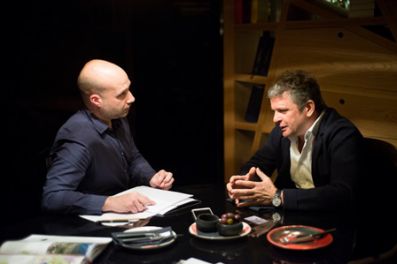 The Origins
Álvaro was born into a winemaking family in the Riojan village of Alfaro, located in Rioja Oriental (Álvaro has always thought that the name "Rioja Baja" sounded derogatory). It was during his youth, in this "lesser-know"' Rioja, that he learned to observe the clear distinctions within "the great Denominación de Origen", with its highly disparate areas and quality levels.
Rioja Oriental enjoys a noticeably Mediterranean climate and for centuries its vineyards were devoted to the Garnacha variety; gradually however, under the influence of the rest of the denomination, they replaced their vines with others such as Tempranillo, which were more bland in this area, but a safer bet for the grower. Observation and the results over time have shown that a short-cycle grape such as Tempranillo, which requires more water, ends up "cooking" in Alfaro. Much of the ancient winemaking heritage has been lost, but Álvaro has managed to recover some of the region's old indigenous vineyards and the results have left nobody indifferent.
LA MONTESA 2014
Light and seductive, this is a very floral wine with notes of red fruit and citrus reminiscent of blood oranges. Clear and precise, it offers a lively palate with pleasant hints of sage. A far cry from the excessive wines of the recent past, it follows the path of finesse. A fine introduction to the wines of this bodega.
QUIÑON DE VALMIRA 2014
The first known vintage of what Álvaro defines as a "mystical" wine due to the ancient lands that make up its great history. A subtle, highly scented and very refined wine with hints of red fruit, orange citrus and talcum powder. It slips readily onto the palate, leaving a vast array of highly complex and genuinely fresh flavours. After a time, it becomes sweeter and more fragrant in the glass, with noticeable hints of laurel. The grapes were picked by hand and fermented for over five months in wooden vats and, at the end of the process, an exclusive batch of only 907 bottles was released on the market. It is surely destined to be one of the finest examples of Rioja Oriental. A wine for drinking now or keeping back for at least two decades.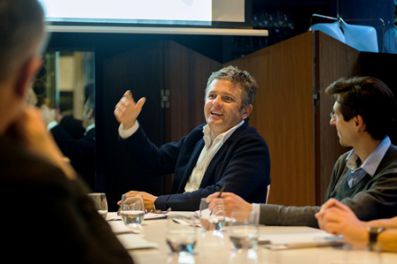 The Revolution
In the mid-1980s, after completing his oenology studies, familiarizing himself with the whole gamut of European wines and understanding that "there was life beyond" Rioja, the young Álvaro, already friends of the Barbier family, embarked on the El Priorat business alongside René Barbier, who had invited him to visit and discover Catalonia. At that time the Priorat region was a genuinely impoverished area, whose long and great winemaking history had been abandoned to fate and was in grave danger of extinction. What followed was a passionate adventure of love at first sight, that many people back then branded as madness, because bulk wine and knock-down prices were the very opposite of what Álvaro, together with a group of wine growing friends, decided to set in motion with that legendary first 1989 vintage of modern-day Priorat that went on to revolutionize the 1990s wine sector. The rest is history.
DOFÍ 2014
The Dofi 2014 is an exuberant, highly scented wine that we would define as "pure fruit" with pronounced acidity. Its refined power on the palate and pleasing hints of sweetness are amazing for a vintage whose wines were rather thin on the whole. The wine was fermented and aged in French oak barrels for almost 16 months. This is a very fine example of the elegance and evolution of Priorat wines that do not go in for excessive ageing and unrestrained power.
LES AUBAGUETES 2015
2015, the first vintage of Les Aubaguetes on the market, was a year of very high average temperatures which, surprisingly, did not affect the wine. A blend of 80% Garnacha and 20% Cariñena (Samsó), it displays a somewhat rose-coloured hue, a sign of finesse in a red wine. There is an immediate effusion of flowers and red fruit in the glass. The wine is big on the palate, with notable hints of crystallized cherries, seasoned with black pepper, and culminates in a very long, fresh finish. A seductive wine with delicious, thirst-quenching acidity; a satisfying innovation reinforcing the path to finesse along which Álvaro wishes to take his wines.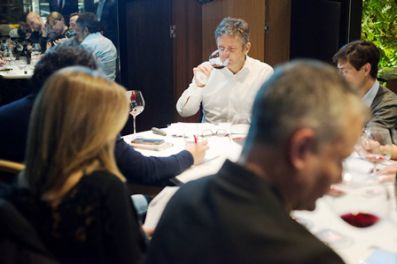 The Rediscovery
Álvaro arrived in Bierzo in 1999, captivated by the beauty of the municipality of Corullón, and shares the business with his nephew Ricardo. He was able to draw on his experience in demanding regions such as Priorat. After his initially more romantic and picturesque vision of Bierzo, the challenge posed by an Atlantic climate, with its more continental annual cycles, and by the extremely difficult slopes, bound him to this mystical land once and for all. For him, this historic corner of the Iberian Peninsula and origin of Europe's most ancient soils deserved to be rediscovered and brought to the public's attention.
They currently own 45 scattered hectares in Corullón, making up a total of 250 plots planted with the Mencía grape, the area's predominant native variety. They are in the process of finishing their new winery, which aims to be a large viewpoint integrated within the landscape, from which their most emblematic vineyards will be visible.
LAS LAMAS 2014
This wine displays a surprisingly dark, bright coloration. The pronounced aromas of blackberry and cranberry with lactic touches give way, after the glass is swirled, to a light, subtle aroma of pink pepper. Full and meaty on the palate, this wine transports us to St. Emilion to Cabernet Franc-heavy Bordeaux. The similarity between Mencía and the French grape is obvious, but here it provides greater freshness and more restrained acidity. Total production, in a vintage Álvaro describes as "typically Atlantic", was no more than 3,500 bottles.
MONCERBAL 2014
Overall, this tasting revealed a much more open wine, in terms of both colour and aromas, which are really fragrant and bursting with red fruit. It is very balanced and juicy on the palate. Álvaro describes Moncerbal as "El Cristalino" ("The Crystalline Wine") due to its more dilute, delicate and ethereal character. The wine was fermented in a small wooden vat and then aged in new French oak barrels. The 2014 vintage, initially described as "unsettled and uncertain" but which ultimately delivered some sublime wines, yielded only 3,090 highly-prized bottles.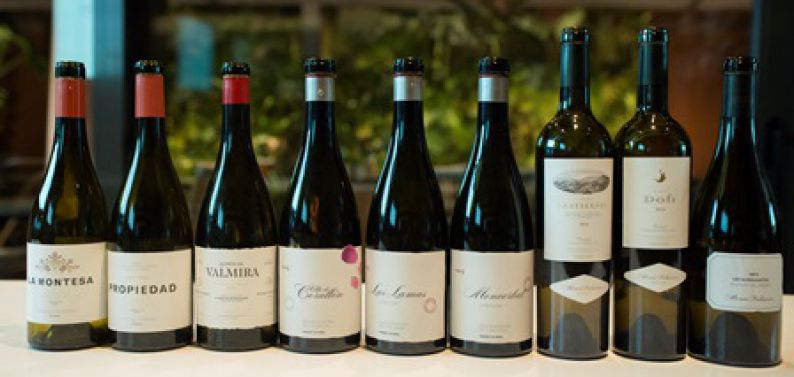 Recommended articles
Comments