Enoteca Reserva Particular de Recaredo Vertical tasting
Taking part in a tasting led by Ton Mata is always a unique experience, due both to the incredible quality of the wines produced by his winery and his mixture of wisdom and sensibility, tinged with humility and passion. This creates a fascinating cocktail, or rather blend, of emotions.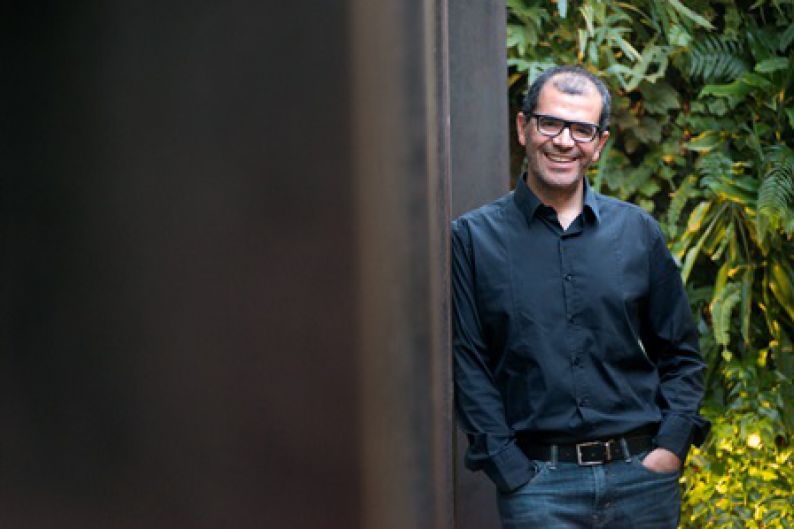 Ton Mata
Recaredo is one of the most reputable and consistent cava producers in the world. The style of its sparkling wines is austere and complex, its cavas do not seek to instantly impress through power and intensity, but require time and concentration in order to reveal their enormous complexity. The Recaredo style is one of electric, vibrant wines due to the lively, refreshing acidity that gives even the most mature wines a feel of eternal youth.
The Recaredo experience (we'd call it an experience rather than a tasting), held at Monvínic, began with a display of Jordi Mata's masterful skill as he disgorged some of the cavas recently delivered directly from their cellars in Sant Sadurní. Jordi Mata learnt this traditional skill from his father and, although very few wineries still practice it today, it is essential at Recaredo because all of its production is aged with a natural cork stopper.
In fact, it all started there, Josep Mata Capelladas learnt the craft of disgorging cava bottles and worked for different producers within the sector until he finally decided to start his own production with grapes from his father-in-law's vineyards.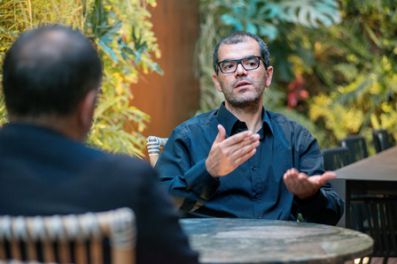 Before the tasting session, we have the opportunity to talk with Ton Mata Recaredo's Private Reserve was created by Josep in 1962. He set out to produce a cava with 6 years' ageing, which was considered a crazy notion at a time when ageing was much shorter and few producers had ventured to explore the potential of ageing cava. Another feature of this wine is that, as well as being made from a base of Xarel.lo, it also contains a high percentage of Macabeo, a grape which is not especially rated today, particularly for wines intended for ageing, but which used to be considered a fine and elegant grape.
Since its opening, the winery has continued to extend its vineyards, which it considers to be essential to the quality of its wines. Recaredo owns estates in 6 district areas very close to Sant Sadurní. They converted to organic growing years ago, and the vineyards have been managed according to biodynamic principles for some time now.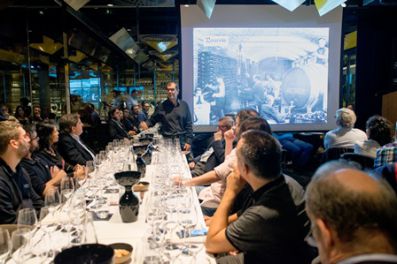 The wine tasting was set to music by Cuban pianist, Omar Sosa, especially composed for the wine's 50th anniversary in 2012. This created a multi-sensory experience and allowed us to explore the balances, harmonies and textures of this wine in a unique fashion.
Luxury is about enjoying something unique, and the Private Reserve cavas from Recaredo are pure luxury, a luxury without the superfluous and trivial trappings. The wine's small production, its unique style, and Recaredo's ability to respect a way of doing things that has remained unchanged for generations, make this wine a real gem and one which is up there with the greatest sparkling wines in the world.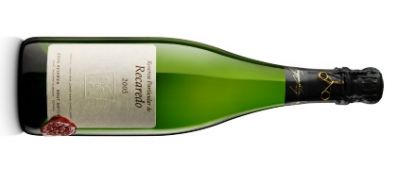 RECAREDO GRAND RESERVA BRUT NATURE 2005 PRIVATE RESERVE
The youngest wine in the tasting, yet it has undergone 11 years' ageing! An elegant, unfussy fine wine, releasing a refreshing citrus scent, subtly sweet honeyed overtones and notes of spice and anise, against a backdrop of subtle toasted aromas. It is elegant on entry with the bubbles coating the palate and synergizing with a fresh, deep, citrus acidity. It has a savoury finish that invites you to carry on drinking, with a subtle, slightly bitter, touch and a nutty aroma which add complexity and persistence.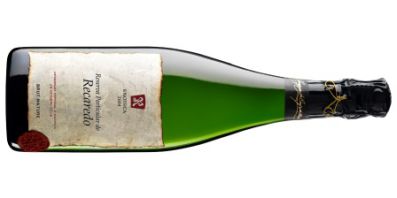 RECAREDO GRAND RESERVA BRUT NATURE 2004 PRIVATE RESERVE
A wet year, resulting in a wine that is somewhat shy to begin with, but which gradually comes round and reveals aromas of lemon, fresh vegetal notes and a creamy sensation created by the ageing process. It opens up over the palate, giving way to a lively acidity that provides a long-lingering and honed finish. The carbon dioxide is creamy, creating a certain volume. Towards the end, we find lovely intense nutty notes, a common denominator in several of the wines and which give it extra complexity and persistence.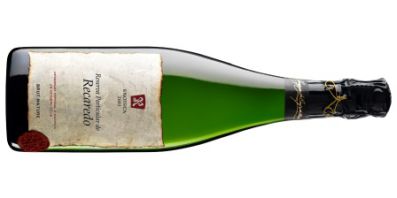 RECAREDO GRAND RESERVA BRUT NATURE 2003 PRIVATE RESERVE
2003 is remembered by all those who experienced it as a spring and summer of scorching, dry heat. This year was especially challenging for viticulture. The resulting wine has a warm feel to it, with ripe fruit aromas and toasted notes, and a dried herby backdrop reminiscent of rosemary. Yet it still managed to retain Recaredo's typical subtlety and elegance. The wine shows a certain volume and creaminess on the palate, with a more restrained acidity and an intense nutty finish.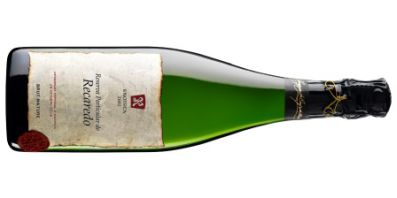 RECAREDO GRAND RESERVA BRUT NATURE 2002 PRIVATE RESERVE
Before the unusually hot 2003, we had another tricky year, but in this case due to episodes of rain and a particularly cloudy summer. The nose is subtle and delicate, but shows great complexity (lemon peel, apple, fresh herbs, anise, fennel, brioche, honey, etc.). The palate reveals a well-structured acidity (boding well for the wine's longevity), enveloped by a soft creamy sensation created by the carbon dioxide and the ageing process. The finish is very long, persistent and of great elegance.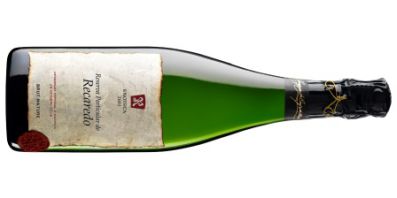 RECAREDO GRAND RESERVA BRUT NATURE 2001 PRIVATE RESERVE
Another hot year that produced, by contrast, one of the best Private Reserves. The wine shows aromatic intensity with brioche and cream aromas, notes of mushroom, honey, a cinnamon sweetness, and fine, refreshing aromas of fennel and anise. Broad, creamy and almost candied on the palate, with freshness created by the carbon dioxide, and a very savoury finish, prolonged by a subtle and agreeable sensation of bitterness.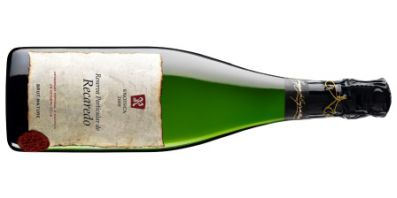 RECAREDO GRAND RESERVA BRUT NATURE 2000 PRIVATE RESERVE
We now come to what is surely the most complete cava of the tasting, somewhat of a feat among so many great wines. It shows intense aromas of pastry, cream, brioche and toast. There are notes of candied fruit alongside fresh sensations of citrus and fennel. Subtle on entry to the palate, the wine grows slowly, taking on size and flavour. Fresh acidity, candied fruit and a long-lingering finish. This wine displays almost perfect balance and all the typical aromatic features of the wines from Recaredo.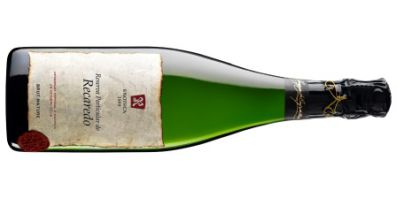 RECAREDO GRAND RESERVA BRUT NATURE 1999 PRIVATE RESERVE
An exciting wine as it was the oldest in the tasting and which, after 18 years, has a somewhat closed and mysterious nose, with aromas of lemon, orange peel and fresh herbs, against a backdrop in which the brioche and nutty aromas from the wine's ageing show through. It is incredibly soft on the palate, with well-integrated carbon dioxide and a subtle character. A youthful and refreshing acidity contrasts with complex nutty notes, indicating the start of oxydation, a marvellous, natural evolution that gives the wine depth and nobility.
Recommended articles
Comments