Brad Pitt sues Angelina Jolie over 'secret' sale of her stake in Château Miraval to oligarch
Brad Pitt is suing his ex-wife Angelina Jolie for selling her stake in the vineyard they co-owned together, Château Miraval, to an oligarch, allegedly without Pitt's knowledge.
At the time of the sale, Damian McKinney, global CEO of Stoli Group said the business had bought Miraval at "a very fair price for an amazing brand," adding "We're very happy."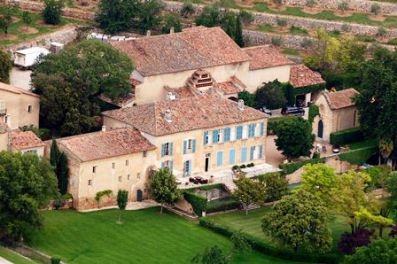 However, Brad Pitt is reportedly contending that the sale took place without his knowledge, an allegation that appears to form part of the basis for the lawsuit.
Lawyers acting on behalf of the Once Upon a Time in Hollywood star claim that the actor's "stewardship" has lead Miraval to become the rosé powerhouse it is today.
"The vineyard became Pitt's passion – and a profitable one, as Miraval, under Pitt's stewardship, has grown into a multimillion-dollar international success story and one of the world's most highly regarded producers of rose wine," legal documents cited by Bloomberg state.
Referring to Jolie's sale of her stake to the Stoli Group, which is controlled by oligarch Yuri Shefler, the lawsuit says, "She sold her interest with the knowledge and intention that Shefler and his affiliates would seek to control the business to which Pitt had devoted himself and to undermine Pitt's investment in Miraval".
Pitt has, lawyers acting on his behalf contend, "poured money and sweat equity" into the business.
Lawyers noted Miraval's continuing success, claiming that "though she benefited from Miraval's success, Jolie had no involvement in these efforts".
According to legal documents, Pitt contributed 60% of the funds when the couple purchased Château Miraval, with Jolie paying the remaining 40%.
Brad Pitt's lawyers have requested a trial by jury.
Information from The Drinks Business
Recommended articles
Comments