Ningxia region continues to grow
Ningxia is one of the renowned winemaking regions in China and, despite the Covid-19 pandemic, the development of the local industry has not stopped.
As with so many other regions in the world, the wine industry in Ningxia has been greatly impacted by the Covid-19 epidemic.
As such, the Ningxia Agriculture and Rural Department and the Finance Department has announced a fund of 30 million RMB to subsidise the industry as many wineries are expected to encounter difficulties in their cash flow.
Moreover, in the first quarter of 2020, six ventures in Qingtongxia, Hongsibao and Helan submitted plan for the building of five new wineries and the expansion of an existing property. The total investment is expected to be more than 250 million RMB and the total wine production volume will increase by 2,000 tons or more.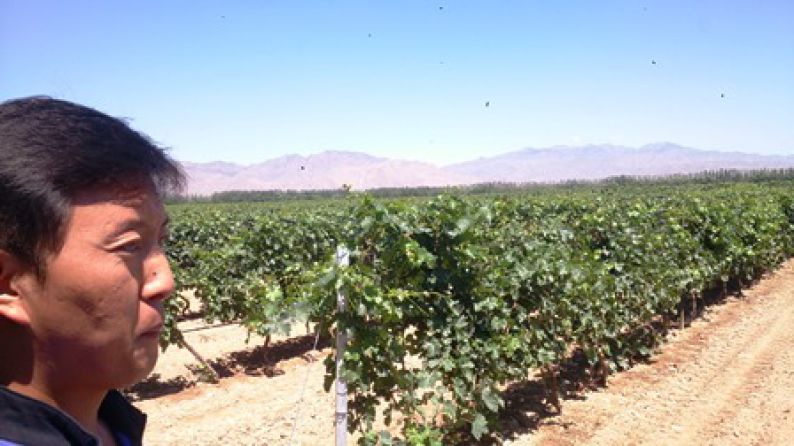 The Eastern foothill area of Helan Mountain in Ningxia is recognised as one of the up-and-coming sub-regions due to its ideal terroir with plenty of sunshine, sandy soil, low precipitation and continental climate.
Recently, the Management Committee of the Shandong Lu Grape Industrial Park in Helan, Ningxia revealed that as of the end of 2019, the Ningxia grape planting area had reached 570,000 mu (equivalent to 38,000 hectares), accounting for a quarter of China's plantings, which is the country's largest contiguous wine grape production area. Some of the widely planted grape varieties in the region are Marselan, Malbec, Pinot Noir, Riesling and Chardonnay.
One of the significant features of their viticulture is that they need to bury the vines to protect them from harsh winter temperatures which can fall as low as -25C. In the beginning of March, it was reported that the vineyards had started unearthing and fertilising the vines. The process is expected to be complete by mid-April.
[IMG2c]
Currently, there are 211 wineries with an annual output of 130 million bottles of wine, and the value of the region's winemaking industry has reached 26 billion RMB. Some of the boutique wineries, for example, Helan Qingxue and Silver Heights, in the Yinchuan sub-region have successfully made a name for themselves worldwide.
Big international players such as LVMH and Pernod Ricard have also invested in Ningxia and founded the Domaine Chandon and Helan Mountain wineries.
The region has been actively promoting its wine industry in recent years, generating 120,000 job opportunities. Wine tourism is another one of the key focuses as the region is receiving over 600,000 tourists annually.
Information from The Drinks Business
Recommended articles
Comments