Brad Pitt "play-acting at being a winemaker", court papers allege
In the latest court papers filed during the legal battle over Château Miraval, representatives of Angelina Jolie's former investment company accuse her ex-partner Pitt of dealing in "illusions, not grapes".
The heat has been dialled up on the already-bitter legal battle over the French winery once co-owned by Angelina Jolie and Brad Pitt.
Attorneys from Nouvel, Jolie's former investment company, claim that Pitt has "followed a script that may play in Hollywood, but not a court of law" in his "increasingly outrageous actions to retain control over Château Miraval".
The latest court papers filed by Nouvel accuse Pitt of over-egging his role at the winery.
"While he no doubt visited the vineyards to admire the work of the French labourers who actually made the business successful, Pitt is no vigneron," read the court filings.
"Pitt is an actor, not a winemaker. He deals in illusions, not dirt and grapes."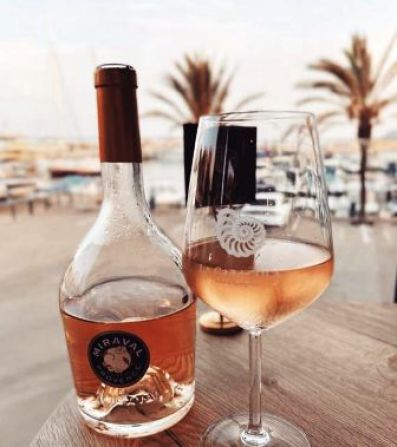 The recent papers submitted by Nouvel further suggest that Pitt has acted like a "petulant child" and that he and his "co-conspirators" have been engaged in a "vindictive campaign to dominate and loot the wine business that the couple had built and owned together."
According to the new filing, Nouvel insists that "Pitt's investment company Mondo Bongo has the same 50 % ownership of Château Miraval as Nouvel and that as a co-equal owner, Pitt enjoys precisely the same rights and obligations as Nouvel — nothing more, nothing less."
Continuing, the court papers add: "Incensed that Jolie sold Nouvel to Stoli rather than him, Pitt has acted like a petulant child, refusing to treat Nouvel as an equal partner in the business."
Nouvel's filing claims that Jolie offered to sell her stake in the business to Pitt and "negotiated with him for months." But that an eleventh-hour demand for "onerous and irrelevant conditions, including provision designed to prohibit Jolie from publicly speaking about the events that had led to the breakdown of their marriage" led to Jolie selling to the Luxembourg-based Stoli instead.
Stoli is owned by Yuri Shefler who, in the words of Pitt's legal documents, is described as "an oligarch in the Russian Federation" and a man who Pitt has claimed attempted to buy Miraval from him before, which he declined.
The 400 hectare Provençal estate was the fairytale setting for the Hollywood couple's 2014 wedding, but since 2019 it has become a battleground for the increasingly bitter divorce proceedings between the two, with each of the actors claiming the other had sought to control the asset.
Information from The Drinks Business
Recommended articles
Comments