Familia Torres presents Secret del Priorat 2018, a pleasant, indulgent red wine.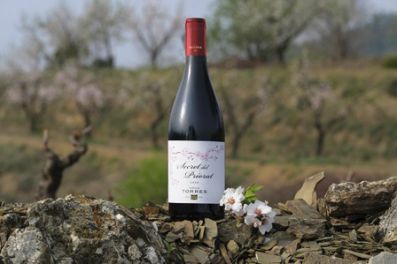 Familia Torres is expanding its range of Priorat wines with a new pleasant, indulgent red wine that speaks of the landscape and diversity of this extraordinary wine region. Secret del Priorat 2018 (DOQ Priorat) comes from selected vineyards across the region that form a mosaic of typical vine plots on steep slopes in the llicorella slate soils.
This is a wine that reflects the diverse peculiarities of each variety and each plot, in a combination of vineyards owned by both Familia Torres and small vine growers found at different altitudes in the villages of El Lloar, Bellmunt del Priorat, El Molar, Torroja del Priorat, Porrera and Poboleda.
The coupage is mostly made up of the native Garnacha and Cariñena varieties. The careful production and passage of time during the ageing in large oak barrels make this wine a harmonious blend that respects tradition and local culture. The name evokes the beauty and magic of Priorat, a place where nature is unceasingly revealing its secrets through small details. The refined label shows the first flowers on the old almond trees that grow alongside the vines.
In the 2018 vintage, temperatures were slightly lower during spring and average throughout the rest of the growing cycle and grape-ripening period. It was a rainier year in general, but with a very healthy and well-balanced harvest.
Miguel Torres Maczassek, fifth generation of Familia Torres, personally oversees the family's project in Priorat, together with the winemaker Jordi Foraster. The winery, located in El Lloar, currently produces three other wines, each with its own character and distinct personality: Salmos, mostly from La Giberga family-owned vineyard in Porrera; Perpetual, born from vineyards over 80 years old located in five villages; and Mas de la Rosa, Familia Torres' most exclusive wine, sourced from an old 1.9-hectare vineyard on the historic estate of the same name, in Porrera, at an altitude of 475 metres.
Recommended articles
Comments