Wine Tourism in Champagne (Part 1)
According to our partner, Joan Gómez Pallarès, "wine tourism can be defined as "that journey one undertakes to gain insight into the roots of a wine." He adds that "knowing the roots of a wine, also means being familiar with the gastronomy of the area where the wine is born, the art, the architecture, the landscape and so on, i.e. the local culture". This more than answers the question we posed in the title of our editorial – are wine and tourism compatible? In fact, you could say that not only are they compatible, but they are naturally complementary if you are seeking to understand the wines of a particular region.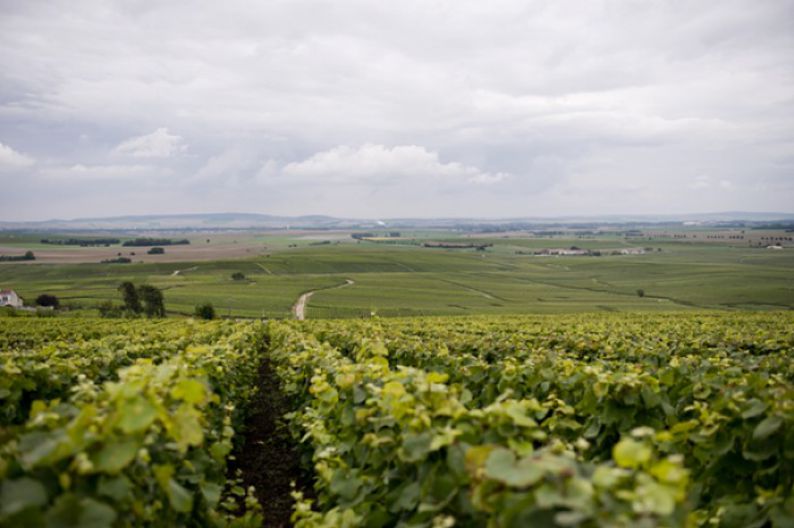 This definition from our friend Joan is a good place to start this series of articles on wine tourism, which we kick off with the self-styled, "world's most glamorous wine region", the Champagne region.
If you have never been to Champagne, you might imagine, from what you have read in books, seen on the internet or heard from others, that it is a wine region in the same way as Tuscany, Rioja and Burgundy are wine regions ... but it isn't.
Obviously, each of the world's wine regions has its own particular characteristics and no one can claim that one is better than another, but when we visited Champagne at the end of August, we felt that there was something about the atmosphere, the people and the landscapes, which makes the region extra special. We are not referring to champagne's glamorous image, but to the impression you get that this is a wine region which cossets its wines like no other.
From what the local growers, the smaller ones in particular, told us, it appears that producers in the region are currently focusing on improving the wines rather than on increasing production, which they are also looking to do of course. But it is more about quality.
In this first chapter devoted to the Champagne region, we will take you on a short journey and describe the one day tour which we had the pleasure of enjoying through the kind assistance of the Comité Départemental du Tourisme de la Marne (CDT), the Marne department's tourism board. We think that this tour is a good starting point if you are visiting Champagne for the first time and you want to quickly get your bearings in the region and understand its origins.
"Wine tourism is that journey one undertakes to gain insight into the roots of a wine"
As Joan described it at the beginning of this article, wine tourism encompasses various aspects of general interest (history, art, gastronomy, etc.), which help you to get to know and understand the wines. For this reason, since we are at the start of our trip and our first stop is Reims, we can begin by getting our bearings and exploring this city.
Reims is a city which has been around for a long time. The Romans were already making wine in the city in the 3rd century A.D. and here you will discover some of the reasons why Reims is one of the main reference points in the Champagne region today. You can visit the city by various means - on foot, by car or by tram or, if you are in an organized group, perhaps by minibus.
There is a tourist office, where you can get hold of information and maps, located at 2, Rue Guillaume de Machaut (www. reims-tourisme.com ), in the city centre, right next to the Cathedral of Reims. This gothic building, the city's landmark, has a long history, from its creation (for the coronation of the Kings of France) to its destruction during the First World War and subsequent reconstruction.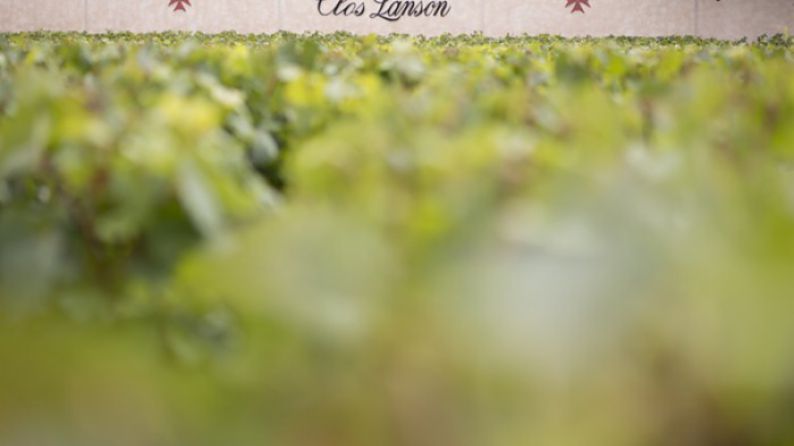 Among its most interesting features are the numerous sculpted figures, both in the interior and on the exterior of the cathedral, as well as the large number of stained glass windows which also grace much of the facade. One window in particular is dedicated to the region and depicts the three stages in the life of a champagne. Right now, there is an exhibition at the Cathedral dedicated to the First World War to commemorate its centenary.
After a brief introduction to one of the city's historical landmarks, it is probably time to visit some of the Grandes Maisons located in the city: Moet & Chandon, Taittinger, Krug and Lanson are a few of the champagne houses whose cellars are located in the city, while their vineyards are spread throughout the Champagne region.
Bear in mind that not all Grandes Maisons can be visited, so it is best to call ahead and check whether they give tours or not. It is also a good idea to ask if any of the staff who conduct the tours can speak your language, since it can be disagreeable to say the least, to arrange a visit and then find that you understand absolutely nothing of what is being said.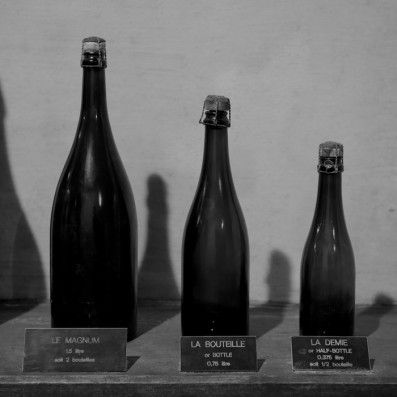 At Taittinger they have a display of all the bottle sizes which they have used for their champagnes (from 0.38 up to 15 litres)A good example of a champagne house, which caters perfectly to international visitors, and which is interesting not only for its champagne, but for the architecture of its cellars, is Taittinger (www.taittinger.com). Spectacular, well maintained vaults with curious pyramidal formations, dug out in ancient times, when today's cellars were chalk pits - they have an interesting history.
Another champagne house worth visiting is Lanson (www.lanson.com). Besides its cellars and its champagnes, it is the only champagne house to boast a "clos" within the city. In fact, as its export director, Edouard de Boissieu, told us, "it's the only place in the city from where you can glimpse the essence of Reims: Champagne, identified by the vineyards, the Cathedral, and the Stade de Reims (home to rugby).
Side note: definition of a clos: vineyard surrounded by a wall, usually of monastic origin.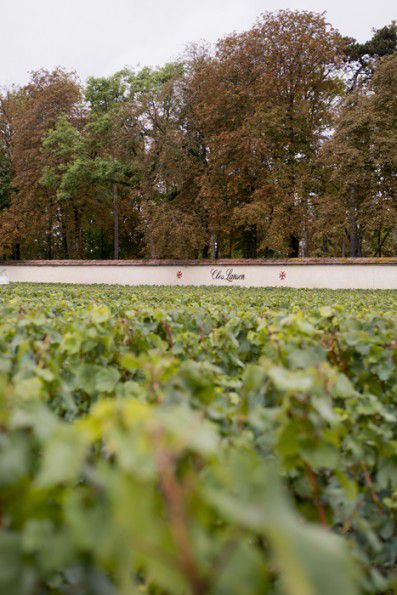 Clos LansonAfter a cellar tour, in which you do a fair bit of walking, you will probably want to recharge your batteries with some good food: there are many restaurants serving various types of cuisine in the centre of Reims. We all know what time the French like to eat, but you really do have to respect their lunch hours!
The local gastronomy is also part of the culture, not just of general culture, but wine culture specifically. When it comes to pairing wine with food, we are becoming increasingly demanding, at least those of us who enjoy wine are. Obviously, not all restaurants list the champagnes and wines that we would like to try (and they are not obliged to do so, of course). For most wine lovers, food without wine is as unthinkable as wine without food.
When travelling, it is always worth sampling the local cuisine (food and drink). There will be things you have never tried before, but you have to pick up your courage and try it all - you will be learning, enhancing your cultural appreciation, and enjoying the same sensory experiences as the locals.
A couple of recommendations to help you in this respect… one restaurant , which is located outside ​​Reims' main tourist area, but which offers very good value for money, is the Café du Forum. Obviously they serve champagne, but if you can order one of the region's still wines, you should. They have a good paté, which we recommend trying.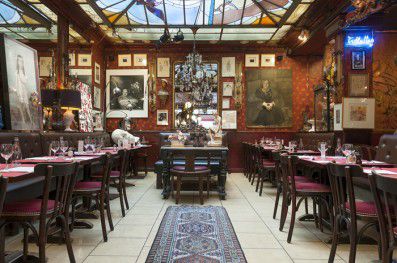 Café du PalaisThe other restaurant we would recommend is the Café du Palais. This is more centrally located, but not particularly touristy. Excellent service, excellent products, excellent wines and one very important detail (a good pointer when deciding where to eat in an unfamiliar town), the clientèle is mainly local. In addition to these "ingredients", the décor is very elegant. Its house champagne is Jacquesson (the Chiquet brothers, the cellar owners, are leading wine growers in Champagne) and the restaurant owners, Jean-François and Isabelle, seem to enjoy a good relationship with this champagne house.
After lunch, we would suggest you hop in a car (your own or rented) and drive to the village of Rilly La Montagne, a few kilometres from Reims. From the top of this charming village you can take in some spectacular scenery and get a good appreciation of the Champagne and Montagne de Reims area.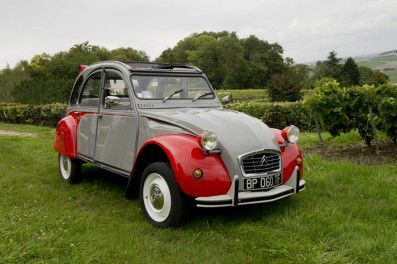 The 2CV in which we took our excursion up to Rilly-la-MontagneIf you do not have your own wheels, there is an alternative and very novel way of getting to the Montagne de Reims. Take a 2CV. A husband and wife team has created a service, which they have dubbed "A l'Allure Champenoise", where you get to tootle around the Champagne region in this "exclusive" automotive . In fact, because of the vehicle's slower speed, you can take in a lot more of the scenery than if you had been whizzing past in a modern car, making this a great way to explore Reims and its surroundings.
Having refreshed our eyes and breathed in some of the essence of Champagne, we return Reims, where we can stroll through the streets for a while before going to dinner and retiring.
We still have plenty more to write on the subject of Reims, one of the most important places in Champagne, but we will return to it again in future issues of the magazine.
Café du Palais
The history of this restaurant dates back to 1930, when Louis Millet and his wife, Jeanne, took over the business, then known as the "Café du Grand Théatre", and renamed it "Café du Palais". To date, three generations of the family have managed the restaurant and today it is the 4th generation, Isabelle and Jean-François, at the helm. The food is excellent and the same goes for the champagne. The Café du Palais' ambience is well thought out and sits somewhere between romanticism, nostalgia and classicism. A poster in one corner of the restaurant reads: "Un repas sans vins est comme un jour sans soleil" (a meal without wine is like a day without sunshine).
---
A l'Allure Champenoise
Jean-Pierre Damery and his wife have created a novel means of visiting the city of Reims and the surrounding area. Their innovative tourism concept took them to the finals of the "Jeunes Talents du Tourisme" (young talents in tourism) competition in 2014. During this guided visit in a 2CV you get a good, general overview of Reims. The Cathedral, the Basilica of Saint Remi, the Palais du Tau, the Maison Pommery and the library are some of the places that you are driven past in a convertible 2CV, while you are told some of the history of these landmarks. After the city tour, we are driven outside the city, to the top of a hill in the village of Rilly la Montagne, where we get great views of the Montagne de Reims.
* This trip was made through the kind cooperation of Renfe Elipsos and Voyages SNCF. As our head office is located in Barcelona, ​​the route was Barcelona-Paris-Reims and vice versa.
Recommended articles
Comments