Wine Tourism in Champagne (Chapter 3)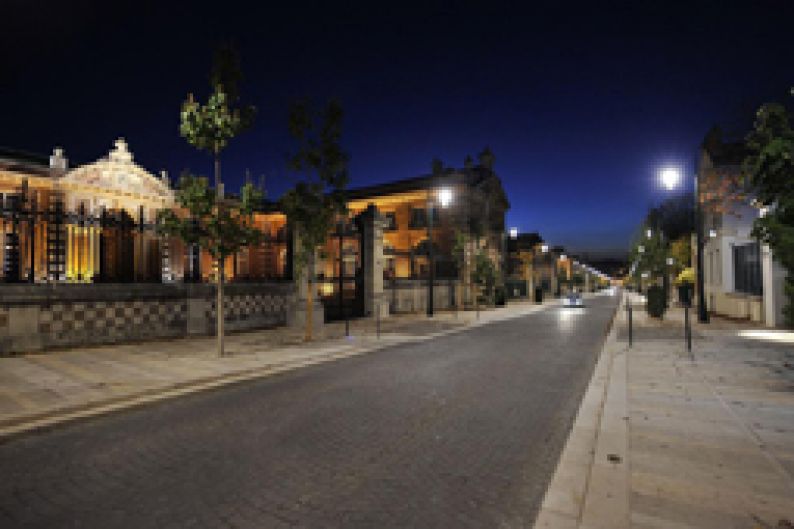 Avenue de Champagne, in Reims
In this third instalment on our visit to the Champagne region, we will take you on a visit to a champagne house, on a tour of another tourist attraction, to a place of gastronomic interest and to somewhere of great cultural interest, with a big link to wine.
We plan to start the day with a morning visit to the Lanson Champagne House. We have already written at great length about Lanson in the first article of this issue, so all we will say here is that this House produces champagnes of outstanding quality. Interestingly, Lanson even has a "Clos" at its headquarters, in the centre of Reims. As we have already mentioned in one of our previous articles, before visiting the Champagne House, you should book the tour in advance and ensure that someone who speaks your language will be there to receive you.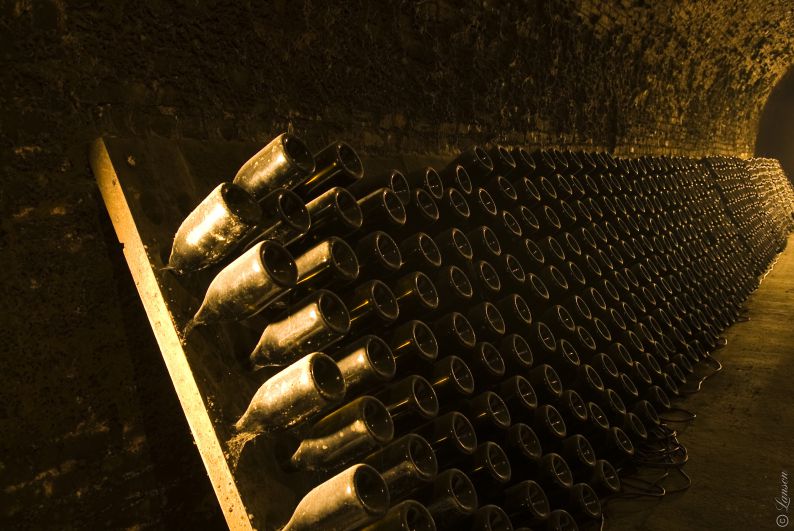 Inside Maison Lanson
After visiting Lanson, one of the region's oldest Champagne Houses, we'll head out of the city centre to the industrial area, to visit a factory which produces biscuits that are well-known and loved both inside and outside France: Biscuiterie Fossier. This traditional brand from Reims was established in 1756, during the reign of Louis XV. Over the years, several other biscuit factories were set up in Reims, and, of the 15 which existed in the 1940's, Fossier is the only one still in operation today.
Fossier is a biscuit brand which is distributed around the globe, from the United States to Japan, Saudi Arabia to Sweden. The tour of the factory is fascinating and we consider that it comes under our partner, Joan Gómez Pallarés', definition of wine tourism - encompassing anything and everything that is directly or indirectly related to the world and culture of wine!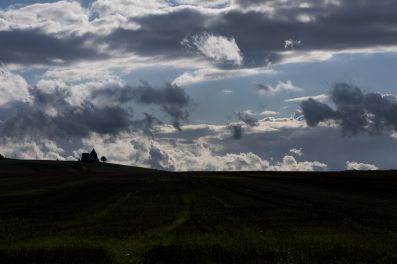 To avoid having to travel too far, and given that lunch time is upon us, we recommend a great spot to eat - the Epicerie Au Bon Manger. At first glance the place doesn't look much, but once you are inside, you will be bowled over by the wide array of gourmet products on display. All the cheeses, pâtés, hams and hot dishes are of superb quality and the service is exceptionally friendly, making you feel as if you were at home. With very few tables (scarcely half a dozen), booking is advisable. Have what they recommend, you won't regret it. You also won't be disappointed by the range of excellent quality champagne and wines on offer.
After finishing the meal and chatting for a while, it's time to get in the car and hit the wine route to the Marne Valley.
To get there, we will take the road back through Cumières, where we had stopped previously to visit Vincent Laval. The route will take us along the Marne River, past several towns where you can visit some very interesting producers, if you have booked in advance. Here are a few villages and champagne producers which we would suggest visiting: Damery (A.Goutorbe & Fils), Venteuil (Coutelas-Rahir & Fils), Fleurey-la Rivière (Chantal Lallement) Châtillon-sur-Marne (Champagne Bouquet), Vandières (Christelle Salomon) or Vauciennes (Castelger). As we travel along the right or left hand side of the river, depending on the area, we are enchanted by idyllic views of the hillsides covered in perfectly aligned vineyards. We have the impression that time passes very slowly in Champagne…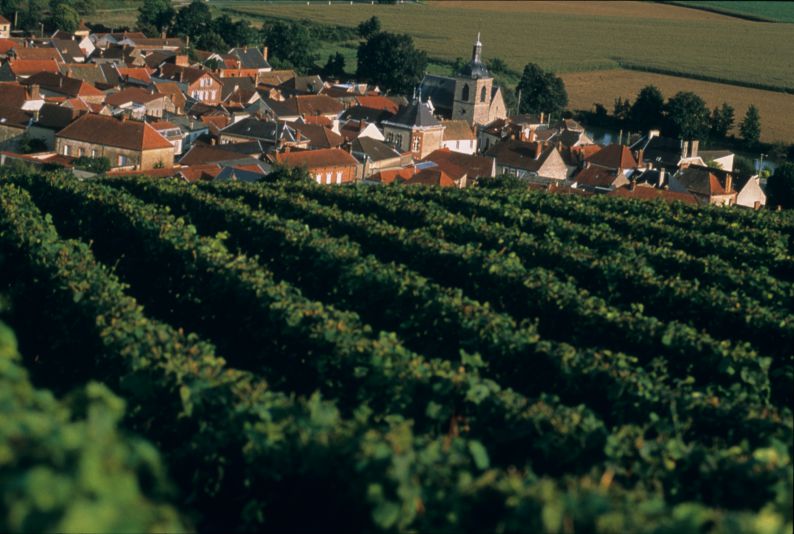 At the end of the day's outing, we suggest making one final stop for an unusual and highly instructive visit (at least it was for us): to the Tonnelerie Artisanal de Champagne-Ardenne, Champagne's only traditional cooperage in existence today. Almost all of the work here is carried out by hand and meticulous care is taken throughout the barrel-making process. Whether you're a small wine grower or large champagne house, this cooperage will make or repair barrels for anyone. We were welcomed with considerable professionalism by Jérôme Viard, artisan cooper and one of the company's founders. He explained how different kinds of wood influence the vinification processes. On our next visit to Champagne, we agreed with Jérôme that he would give us a wine tasting illustrating these differences.
An evening visit to Epernay's Avenue de Champagne rounds off our trip to Champagne. The majestic buildings lining the street are home to some of the best Champagne Houses in Epernay, the epicentre of the region. These include Pol Roger, Moët & Chandon and Mercier, with many more spanning the kilometre (940 metres to be precise) length of this avenue. In summer, it can sometimes be illuminated by the various light shows taking place, making your evening stroll particularly enjoyable. Even without the bonus of the light show, it is still a beautiful walk.
EPICERIE AU BON MANGER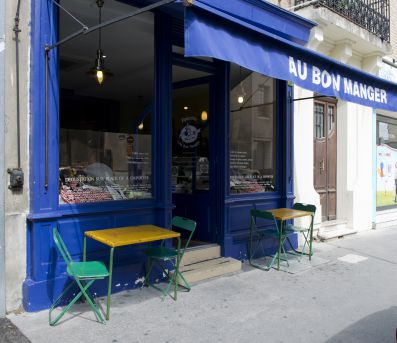 This gastronomic gem is located in the centre of Reims. It doesn't immediately stand out from the crowd, but if someone recommends this place to you, they are doing you a real favour - gourmet grocery stores like this one are few and far between. Delicatessen products (salmon, pâté, cheese), handmade preserves, oils and vinegars, as well as chocolate, coffee, etc., are among the wide range of top quality products on offer. And there is a story behind each of the carefully selected products. As for the wine and champagne selection, it includes the likes of David Léclapart, Emmanuel Brochet, Jacquesson, Oliver Oriol and many more. For lovers of fine food and cuisine, lunch or dinner at this eatery will be a real treat.
The service provided by both the owners and the staff is nothing short of excellent, although this does not create any distance with the diners. In fact, quite the opposite. Personal service is provided and if you are not entirely taken by their recommendations, they always suggest alternatives, ensuring that no customer leaves without being entirely satisfied.
They are open Tuesday to Saturday, from 10am to 8pm, as well as late-nights on some Thursdays and Fridays. Booking is highly advisable, as there are only around half a dozen tables.
TONNELLERIE ARTISANALE
This traditional business is part of the Entreprise du Patrimoine Vivant, situated in the village of Cauroy-lès-Hermonville, in a completely rural location, a few kilometres outside Reims.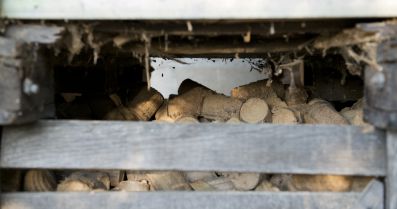 Here the work is completely traditional, making sure that the wood, originating from various selected and classified French forests, is well looked after. Their work is so meticulous, that every pile of wood ageing in the yard is labelled with its town and forest of origin.
One of the cooperage's founders, Jérôme Viard, greeted us late after a hard day's work (we saw for ourselves the physical effort involved in assembling one part of a small barrel. Doing the same thing all day, must be back-breaking work!). As well as being a cooper, he is also a winemaker, and is therefore well qualified to talk about anything related to wine, its vinification processes, and how the work at the cooperage influences these processes.
We highly recommend this tour, not only to satisfy any curiosity you may have about how barrels are made, but also because wine lovers will be fascinated by Jérôme's intrinsic knowledge.
Recommended articles
Comments