Viña Sol 2019 features on Decanter's Wines of the Year List 2020.
The classic Spanish white wine, known for its eternally young, fresh and Mediterranean spirit, was nominated by experts from around the world, the Decanter team and blind-tasted by three judges.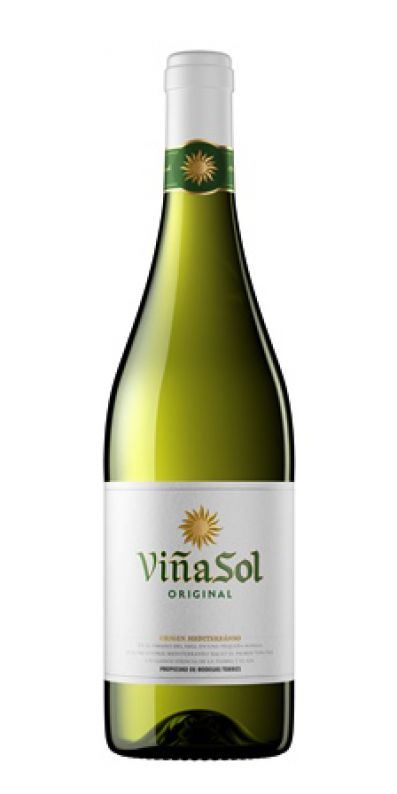 Viña Sol 2019 (DO Catalunya) has been chosen one of the 33 white wines on Decanter's Wines of the Year 2020 list, in the Classic category (A Premium textbook wine style) and scoring 91 points. The list was published in the Decanter Magazine February edition, in which the jury described Viña Sol as "Bright. fresh and highly appealing, with lovely ripeness of fruit and a light floral aroma. The palate shows crisp acidity and a Mediterranean style, with further intrigue from the floral notes."
The story of Viña Sol begins in 1962 in a small, improvised winery in Pontons, one of the coldest areas of the Alt Penedès, located at 600 meters above sea level and ideal to experiment with low-temperature fermentation. The challenge lay in obtaining a fresher and more aromatic white wine than those being produced at the time. The result was a revelation, and this was the beginning of what would eventually become Viña Sol, a wine whose young, fresh and Mediterranean spirit has endured now for almost over 6 decades. Viña Sol is owned by the Torres family from the Penedès region near Barcelona (Spain).
Now in its fourth consecutive iteration, Decanter' Wines of the Year is elaborated by Decanter by asking their key contributors, staff and Decanter World Wine Awards Regional Chairs, to nominate the wines they most enjoyed during a year. The nominations are categorised under Classic (a Premium, textbook wine style), Offbeat (unusual grape, winemaking method, region or unearthed gem) and Value (£25 or under) and blind-tasted and ranked by a jury consisting of (for the 2020 edition) Andy Howard MW, Ronan Sayburn MS and Beth Willard. Andy Howard MW highlighted that "not knowing the prices (and the categories in which the wines were entered) was complicated in many ways – particularly with such an eclectic range of styles – but that there was a silver lining as it meant that you judge solely on taste, quality and the 'do I want another glass of this'- factor."
Founded in 1975, Decanter is one of the leading wine magazines in the world and the oldest consumer wine publication in the UK (https://www.decanter.com).
Recommended articles
Comments