Chilean Wineries allowed to operate under Covid-19 lockdown
Chilean wineries have been given dispensation to continue operating and harvesting grapes after a curfew was imposed on the country due to Covid-19 on 22 March.
On 18 March, Chilean President Sebastian Piñera announced that the country would enter a 90-day 'National State of Catastrophe'. Four days later, he imposed a nationwide curfew between the hours of 10pm and 5am.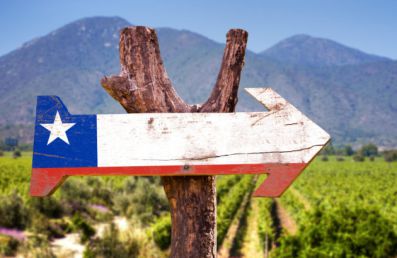 Beginning on 26 March, the government announced a seven-day quarantine in areas around the capital including Santiago Centro, Las Condes, Lo Barnechea, Vitacura, Providencia, Ñuñoa, and Independencia. Residents are only allowed to leave their houses for medical reasons and to access basic services. Total quarantine was placed on Chillán and Osorno for seven days on 30 March.
Agriculture was identified as a "critical sector" for the country and industry workers have been issued with special permits that give them the right to move around Chile and attend their workplace. There is currently no governmental restrictions on ports in Chile.
Speaking to the drinks business in the middle of last month, Diego Rivera, winemaker of Garcés Silva, which is based in the Leyda Valley, said that thankfully the harvest had been "very early" meaning that he only had 8% of the vintage left to pick.
"I hope we finish soon with the ferments so we can stay home until the worst is over," he said.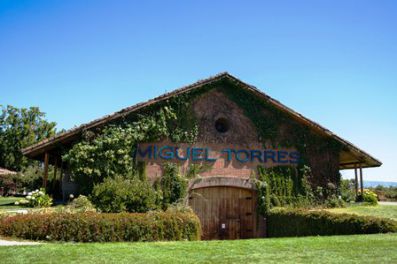 WIne cellar of Miguel Torres in ChileIt was a similar situation for Miguel Torres Chile, which was founded in Curicó but now has vineyards across the country. Winemaker Eduardo Jordan told db that optimal ripeness had come between 10 days to almost a month earlier than the previous vintage. There was also 76% less rainfall in Curicó during the growing season, with spring frosts and a hot summer, meaning that he was having to "run around picking a lot of grapes now".
The latest figures from Wines of Chile show that 75% of grapes have already been collected.
Information coming from The Drinks Business
Recommended articles
Comments