Delfí Sanahuja: "Oenologists have to make wine more accessible to people"
In the very depths of the Castillo Perelada cellars, surrounded by barrels and under a stone vault, Delfí Sanahuja gives a run-through of her working life as an oenologist. Natural, open and passionate, she loves the land and contact with the vines. Her career as an oenologist has always remained linked to Castillo Perelada, and in fact this year she will have spent 20 harvests with them. As technical director her job is to produce wines for every occasion, from the exclusive and top range Finca Garbet to the everyday 5 Fincas.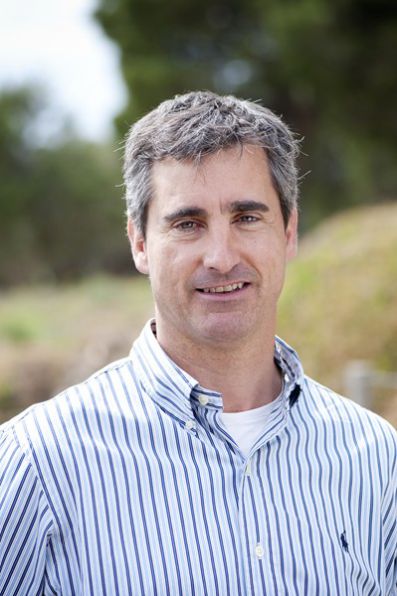 Delfí Sanahuja, Castell de PereladaHow did you start out in the oenology world?
I've always liked the countryside and viticulture, and preferred being in the vineyard to the office. Throughout my time at home we'd had land and vineyards, and I'd always drunk wine which was there on the table and I liked trying it. I suppose then that it's partly hereditary.
Which wines were you inspired by early on?
I think I would have to mention 2 wines: Vega Sicilia and Chateau Petrus from Bordeaux. When I tried them, I realised that the world of wine was very serious, that it was more than just an ordinary bottle of wine on the table. Then I took a different tack and considered making wines which would arouse the emotions, though obviously wines for drinking everyday are also required. I think we need wines for every occasion.
What does working in a great winery like Castillo Perelada involve?
At this point in time I believe that Perelada has all the right elements for growing professionally within the sector. It's a large enough winery, making volume wines, high quality wines and also devoting time to research. Therefore, we can make whites, reds, rosés and top-end wines like Garbet or experimental ones such as ExEx.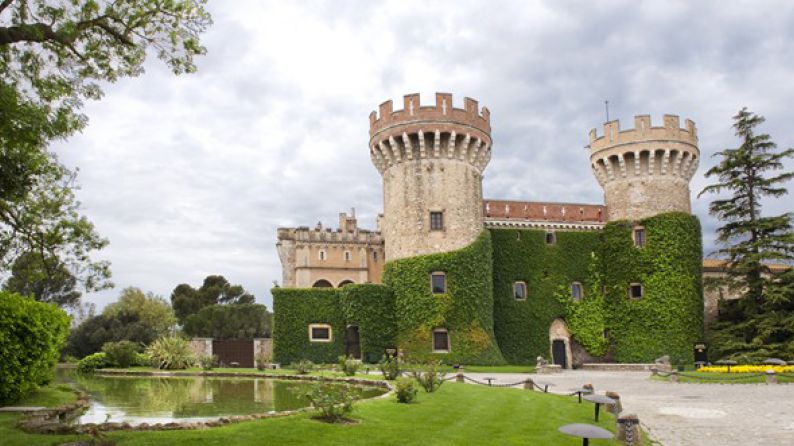 We could say that the whole of your professional life has revolved around Perelada. Would you like a change of winery?
Absolutely not; there are resources here, plenty of enthusiasm and freedom, I've got it all. In fact it's the furthest winery in Cataluña from my home, as I'm from Valls, but quite frankly I wouldn't change it for another. My past history is linked to Perelada; I've experienced the start of its resurgence in quality wine-making so far and I feel proud of that.
The Empordà is getting increasingly stronger. What characteristics does it have?
In my opinion, the Empordà is among the best regions in Spain for making quality wines, and shows promise due to the wide diversity of terrains in such a small area. We have many grape varieties here, the Tramontana wind, which gives the wines character... It all makes for a modern DO, allowing freedom and not restricting you, which is also important.
Which wines with you as oenologist are you most proud of or have given you special memories?
It's complicated to answer with a winery like Perelada, because we make very varied wines and each one has its reasons why. I would mention Finca Garbet on a level of difficulty and dedication, as a very high-end of the range wine which requires you to demonstrate all your knowledge. Wines for special concern and experiments would be the ExEx. As an example of a serious wine I would suggest Gran Claustro, the first top of the range wine with the Empordà DO, and for us it's a historic, serious wine, and our flagship. I'd also mention the wine that due to its quality-price relationship has made us famous outside Cataluña: Finca Malaveina. Finally we come to 5 Fincas, the entry-level wine and at a price everybody can afford. These five wines are important to me, each one in their own way and because they represent the Perelada brand.
One of the winery's emblematic wines is Finca Garbet whose vineyards look out over the sea.
It's a wine made basically from Syrah and Cabernet, but we have been varying the blend, so for example the 2001 and 2003 vintages contain 85% Syrah and 15% Cabernet and the 2005, which we're marketing now, is 100% Syrah. It's an internationally known wine, especially in England, the United States and Scandinavia.
This wine is extremely important for us. When tastings of fine wines are held in Spain, it is often included and it's very rewarding when there are 30 or 40 bottles to choose from and yours is selected.
A special memory associated with Garbet?
I particularly remember the first year, the 2001 vintage. We did a presentation for the most important critics in Spain, with journalists spending the whole weekend with us, and us explaining the wine-making process to them. I can remember it very vividly and I think we came out of it very well. At that point we made a qualitative leap in relation to what we had been doing up until then: we went from making quality wines to benchmark wines. Our aim was to show that important wines could be made in this area.
What skills does a good oenologist need?
Basically, I believe there are three factors: sensitivity when tasting, being a technical expert with plenty of knowledge and lots of research and a keenness to learn daily, so you're able to find out what does well in your area ...
How would you define an oenologist?
A mixture of many things: you have to be a bit of a researcher, technician, artist; you must have wide-ranging knowledge because the training comprises many specialist subjects. The most important thing is to have an awareness to know where the good grapes are, the good barrels, the best climate...
What sort of image does your profession have?
The image of an oenologist has changed a lot in the last 20 years. At first you were a virtual unknown and not at all high-profile; you were just somebody in a white lab coat. Recently this has undergone a change, and in fact oenologists from important wineries have become celebrities and give explanations about the philosophy of wine, how it has been made and what it should convey.
What underpins the oenology profession?
For an oenologist, the viticulture is important, the winery and getting its products known. Consumers should be informed about wine without great technical terms; we don't need to refer to grand tasting notes, we have to make wine more accessible to people, make things simple for all wine lovers.
What do you think of Parker's ratings?
I would be more in favour than against. I don't think you should be making a wine with the rating in mind, but if you do receive a high mark it means prestige and satisfaction for the winery.
Quick wine test
To make a good wine you need:
Knowledge.
A special grape variety:
Syrah, because it has adapted very well to our winery and because it really is a difficult variety to work with, but gives some fantastic results.
A glass of wine should be accompanied by:
Good company
For you wine is:
A way of understanding and enjoying life.
Recommended articles
Comments