WINE AND CHOCOLATE. López Heredia Viña Tondonia
It sounds like the title of a film, but the fact is that wine and chocolate were actually at the origin of this great Rioja winery, over a century old and inimitable in its style and personality. Its founder was attracted to Haro for the quality of its chocolate factories, an unwitting pioneer of a pairing which has now become popular: red wine and chocolate. Art, patience, tradition, time and attention have made Viña Tondonia an emblematic wine house, perfectly preserved today by the great-grandchildren of its founder, Don Rafael López de Heredia, the fourth generation of the family.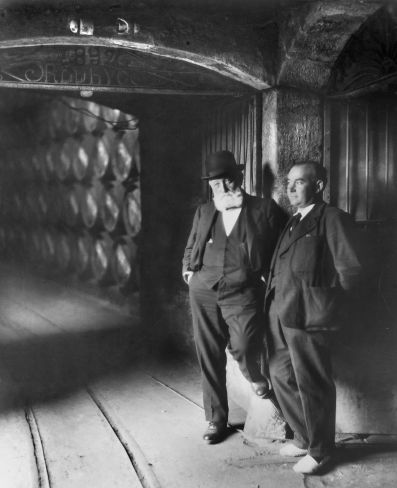 Grandfather and great-grandfather of the Lopez Heredia family None of this company's history has been lost, not even its name which has remained the same for four generations, ever since Rafael López de Heredia came to Haro as a young man. He had come from afar, from Santiago in Chile in fact, where he was born. At the age of 12, his parents packed him off to Europe to study, first with the Jesuits in Orduña and then with the Marianists in Bayonne, France. This country had a profound effect on the young man, who instantly identified with the modern, commercial spirit of France at the end of the 19th century. Young Rafael stood out among his classmates for his considerable intellectual acumen and his remarkable resourcefulness.
He moved to Haro, a town which was not only renowned for its wine but also famous for the excellence of its chocolate, made from the finest cocoa beans imported from the Americas where Rafael was born. At only 20 years of age, he became a chocolate-maker, yet longed to be a winemaker. At that time, Haro was full of French négociants who, due to the shortage of grapes in France because of the phylloxera epidemic, had come to Rioja to buy wines. The young Rafael felt right at home with the French visitors and entered into a winemaking partnership with one of them, Armande H. Rousille. However, the latter decided to return to France and Rafael found himself, on his own, with his fledgling wine business. He formed a new partnership, this time with some Spaniards, but this company was to be wound up some years later, in 1896. It seems that this extraordinary man of the 19th Century with his strong character and enormous drive, was predestined to go it alone and shine through his own brilliance.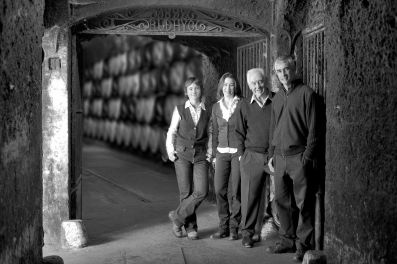 The López Heredia family VIÑA TONDONIA
Rafael's eye had been caught by 100 hectares of land located in one of the most beautiful areas near the River Ebro, which flows through this Rioja capital, and he was determined to buy it. It belonged to a number of different landowners, but he was not deterred. He acquired the land and divided it up into small parcels - Viña Bosconia, Viña Zaconia, etc. Here, he experimented with different grape varieties, including several French ones, including Merlot, Aramon and the Cabernet Sauvignon, which was still a rarity at the time. With his inquiring mind, he was like a precursor of today's wine researchers. After testing different grape varieties, the native ones proved to be the best, especially "La Tempranilla", which then found itself growing virtually alone in this excellent vineyard. He also came up with the name of the winery and that of its most iconic wine.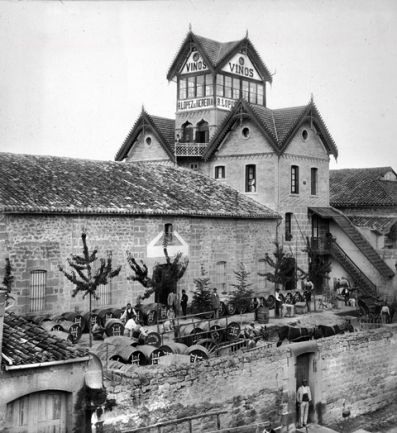 Txori-TokiRafael López de Heredia had wanted to build a "château" in the midst of this great vineyard, but he was not able to bring that particular dream to fruition. However, his love of art and architecture were given free expression in the surprising-looking building, designed to be both a residence and a winery, which he built in Haro's "Barrio de la Estación". For the family home, he built a spectacular building, in a style that is half-modernist and half-alpine and which has an air of a spectacular Swiss mountain chalet. By that time, Rafael had married a senorita from Haro, named Carmen Aranzáez, and had produced numerous offspring. He wanted the winery to remain part of the family and the family home and, as there were so many children, this meant he had to enlarge the family home. He did this by annexing a neighbouring building by means of a spectacular gallery, which is another of this winery's remarkable architectural features. It is an absolute gem and has been perfectly restored. The unusual set of buildings resembles a film set and is of great aesthetic interest. The impressive-looking observation tower, built along pure modernist lines, emerges and rise above the buildings. Don Rafael called the tower Txori Toki, (bird house), and it surveys the vineyards. It has been the winery's symbol ever since it was built and appears on all of the wine labels. Below it, are the company's offices, and even further beneath it, lie the vast underground cellars which extend as far as the River Ebro.
In 1910, the Ritz Hotel, a symbol of prosperity and modernity, open in Madrid and Don Rafael took advantage of the opportunity this presented to set up offices in the heart of the Spanish capital. He succeeded in selling his wine to the Ritz, as well as the Lhardy restaurant and the Palace Hotel and it soon became the "in" fine wine served at top restaurants.
His eldest son, Rafael López de Heredia Aranzáez joined the company at the age of 20 years, having completed his engineering studies in Germany, England and France, bringing a touch of Europe to Viña Tondonia. It was soon enjoying great success at the Universal Expositions that were so popular back in the day.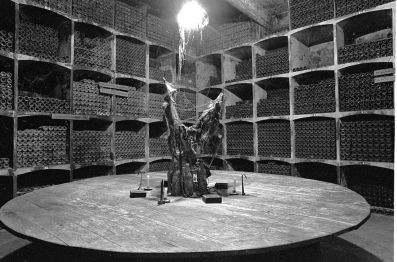 CHOCOLATE, WINE AND… EGGS
Don Rafael's grandson, Pedro López de Heredia (Don Pedro), who sadly passed away in April 2013, inherited the winery, which was in a precarious state after the Spanish Civil War. With determination and ingenuity, the founder's grandson, an exceptional man of remarkable character, got the winery back on its feet "por sus huevos" (through its eggs). This Spanish expression is particularly appropriate in the case of Don Pedro, who sold eggs (used for clarifying wine) from the winery's hen-house. The proceeds, when he sold these eggs whole, in the post-war years, were very significant.
During his "reign", Don Pedro restored the winery to its former glory. For him the challenge was to uphold the family and winery tradition, while introducing a degree of modernization. He was determined to stick to the company's traditional winemaking approach, in order to preserve the Tondonia style, above all else. He created a "Documentation and Cultural Heritage" department for the research and conservation of the company's great historic legacy, perfectly displayed today in what could be considered the López de Heredia museum. In fact, the whole winery is not unlike a museum.
Nevertheless, his love of tradition didn't prevent Don Pedro from staying abreast of contemporary architecture which he put to good use to preserve the winery's traditional architecture. On the 125th Anniversary of the winery, Don Pedro restored the booth, which his grandfather, the founder, had had made in 1910. Due to its fragile glass and metal construction, the booth cannot be exposed to the open air, so he commissioned none other than the famous Iraqi-born architect, Zaha Hadid, to build a pavilion to protect it.
This pavilion has been part of the winery setting for some time and is now the visitors centre. Avant-garde 21st Century architecture has been adapted to integrate seamlessly with the historic 19th Century buildings.
Since Don Pedro's death, just over two years ago, three of his four children have been running the winery. Julio César López de Heredia Montoya, the eldest, and María José share the management., while Mercedes is the winery's technical director. Long live the López de Heredia family and their inimitable style!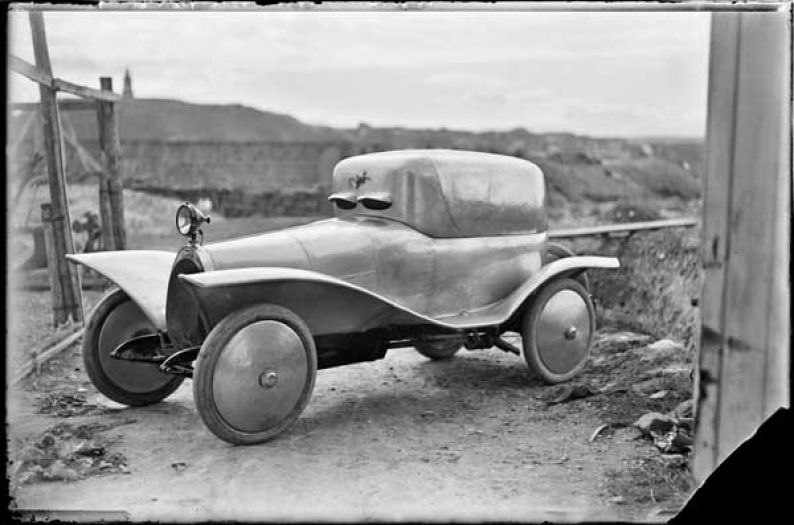 The Bugatti that belonged to the López Heredia family
Recommended articles
Comments