Sicily, the small continent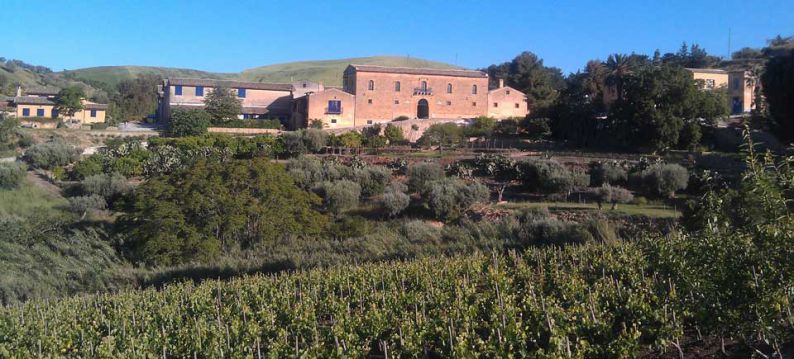 We tend to associate Sicily with images of Mediterranean light, beautiful beaches and historical monuments, but not necessarily with wine. In Spain it is particularly difficult to find good Sicilian wines, while in North European countries most Sicilian wines are displayed at the bottom of supermarket shelves. Tourism helps little because the Sicilian hotel industry rarely promotes the local wine (something from which we also suffer in Spain, I have to say), and tends to offer wines of mediocre quality. So, after a holiday in Sicily, only a lucky few return home with fond memories of its wine.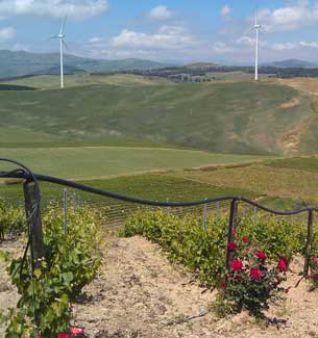 However, Sicily has everything it needs to be considered one of the most important wine regions, as it was back in the times of "Magna Grecia". Firstly, Sicily produces a lot of wine, over 6 million hectolitres per year, i.e. more than New Zealand and Austria put together.
In Sicily you can find a huge range of quality, which actually covers all market segments from everyday plonk through to the most iconic wines. Sicily also offers a great diversity of styles, white, red and rosé, dry and sweet, with very different characters. But what really inspires me to write about Sicily is that there are some totally unique, inimitable wines to be found there which, in their own style, represent the zenith of quality.
The diversity of wines produced on continents is highly dependent on factors such as latitude, topography and climate, which vary with distance. Within their small land mass, small continents can play with altitude, dramatic topography and soil variety to provide diversity. Sicily is a small continent which boasts a variety of microclimates and soils in a relatively small surface area.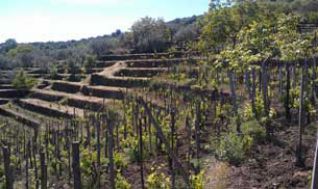 Mount Etna is the key to all this variety, due to its altitude (3,350 m) and its constant volcanic activity which creates volcanic soils. Because their eruptions are feared, the creative nature of volcanoes is often forgotten. But it is fascinating to take a look at the miraculous nature of volcanic soils. Volcanoes represent renewal in the life cycle of the earth and its soils, which after eroding, die and are dragged to the seafloor as sediment to be reborn in the form of lava thrown out by the volcanoes. The young nature of volcanic soils makes them fairly infertile on the volcano's slopes. They are also acidic soils, which make them ideal for growing grapes at low latitudes such as that of Sicily (or the Canary Islands, which we will discuss some other time). The association of quality wine with limestone is clichéd and a bit of a nationalist myth, and it only makes sense in very specific conditions and at high latitudes. The rest of the Etna "fine wine miracle" is created by high altitude, efficient drainage, abundant light and the use of indigenous grapes.
Sicilian grape varieties
The Mascalese Nerello grape variety finds itself most at home on the volcano's northern slope. The best Mascalese Nerello wines are low in colour with delicate cherry, balsamic and floral aromas and a very particular structure on the palate, with noticeable acidity, high alcohol content and a long, subtle finish. Winemakers often add colour and tannins to the blend using the Nerello Cappuccio and/or ageing in barrels. I prefer the pure Mascalese with its unique identity.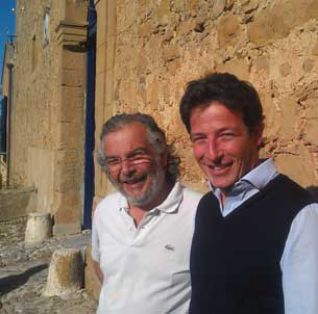 I would like to pick out a handful of winemakers. Federico Curtaz, an immigrant from the mountains of Piedmont who is perfectly attuned to his new mountain, Mount Etna, produces his Musmeci Fessina (Mascalese 90%, 10% Cappuccio), in a big, sensual style with an original expression.
As a Belgian, Frank Cornelissen, is an immigrant on two counts, he moved from north to south and from lowlands to highlands. Maybe that's why his almost philosophical attempt to bring out the ultimate essence of Nerello Mascalese is appreciated. Natural viticulture on old terraced vineyards, low yields, very late harvests and vinification without the use of barrels, SO2 or clarifiers ....Sometimes we reach the Holy Grail, as with his Munjebel Vine 8VA Alte'11 of genuine complexity, but some of his other wines are a bit overblown, especially in terms of alcohol. But still, I do admire his work.
The red from Benanti, his classic Rovitello'05 (80% Nerello Mascalese), which is concentrated, well balanced and long, shows a different and highly commendable expression of the grape.
Etna is home to another specific grape variety, the Carricante blanco. A sort of southern Riesling with impressive minerality, subtle and complex fruit, good acidity and an open finish. Benanti is my favorite producer. His Pietramarina is a lovely, long, deep and delicate wine with good bottle ageing capacity. Firriato produces another remarkable Carricante, Cavanera: delicate, delicious, with notes of aniseed.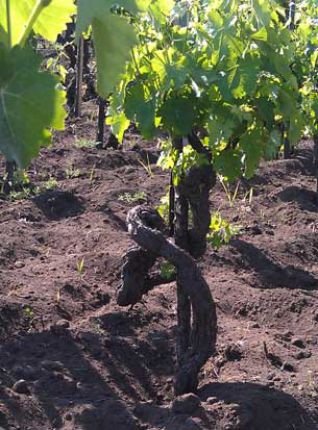 To the southeast of the island, the volcanic soils are replaced by clay-limestone soils and the climate is almost desertic. This area seems an unlikely place for terroir wines, at least to those who believe that terroir only exists in Burgundy or the Rhine. And yet, if you really want to understand the magic of the terroir, you should taste the Nero d'Avola from Gulfi in Pachino, Val di Noto. The vineyard is organic and grows on dry land. Gulfi produces four single vineyard wines with distinct expressions and of remarkable quality. The NeroBuffaleffj is simply beautiful, a delight for the senses with magical balance. The Nero Baronj is less expressive, but probably more suitable for long aging. Nero Maccarj is the richest and fruitiest. Nero SanLoré is more discreet and refined. And the four together make for an unforgettable tasting.
Further west, you come to Vittoria, the land of the Frappato, a native grape variety which produces wines with intense varietal aromas, with kirsch, violets and spices, delicious when vinified on its own (try the Frappato from Occhipinti), but it blends well with the Nero d'Avola to produce Cerasuolo di Vittoria DOC. Valle dell'Acate is a good example, its 2006 is lively and cheerful. But perhaps the most impressive wine is Tanè, a blend of Nero d'Avola and Syrah, with aromas of liquorice and ink, amazing concentration, silky but firm and very powerful.
Nero d'Avola
The Nero d'Avola is the quintessential variety of central Sicily, always used to produce ordinary wines, juicy and cheap. Duca de Salaparuta popularized Corvo as a quality wine at a decent price (a kind of Sicilian Sangre de Toro), but above all, with its namesake wine, Duca de Salaparuta, it illustrated the quality potential of the Nero d'Avola. Then along came other iconic wines which amazed the experts. The Rosso del Conte from Tasca d'Almerita is an almost compulsory reference great classic wine. This wine has everything going for it: elegance, tight structure, fine-grained tannins, ageing capacity, long lasting aromas. Last year I enjoyed a vertical tasting of this wine, and I remember the 1989, 2001, 2004 and 2007 vintages as being exceptional.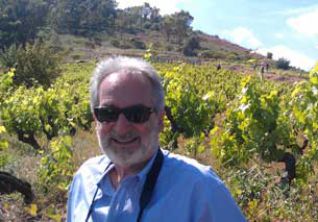 In a different style, built around opulence, intensity of fruit and the palpable contribution of oak, the Santa Cecilia from Planeta is another superior wine. Nero d'Avola's versatility is shown by the "Mille e una notte" from Donnafugata, in a more earthy style with great tannic density and very full-bodied. Nero d'Avola's versatility is shown again by a more idiosyncratic, personal wine, which is sometimes beautiful, sometimes less so, very variable depending on the vintage but always surprising with its candied fruit aromas and very open finish: the Vrucara from Montoni.
There are many other varieties from the original island, with remarkable quality potential which is only now beginning to be understood. Grillo, the most common grape variety, was not a favourite with winemakers due to its neutral and not very aromatic character. One of the most classic producers, Marco de Bartoli, best known for his Marsala, shows the potential of Grillo with his "Grappoli del Grilllo" a subtle, timeless delicacy. Ansonica was another despised variety until recently, which Donnafugata, with its Vigna di Gabri, has had included in the dictionary of great grape varieties. The 1998, tasted in 2012, shows amazing refinement, open, fresh and long lingering.
I do not have enough space to write about the great wines made ​​from other Sicilian, Italian or international grape varieties, or to sing the praises of the sweet wines of Favignana, Pantelleria and Lipari, of Marsala, we will leave all that for another time. But I hope I have piqued your interest in Sicilian wines, which will, believe you me, reward you with great pleasure. This small continent certainly deserves to be further explored.
Recommended articles
Comments