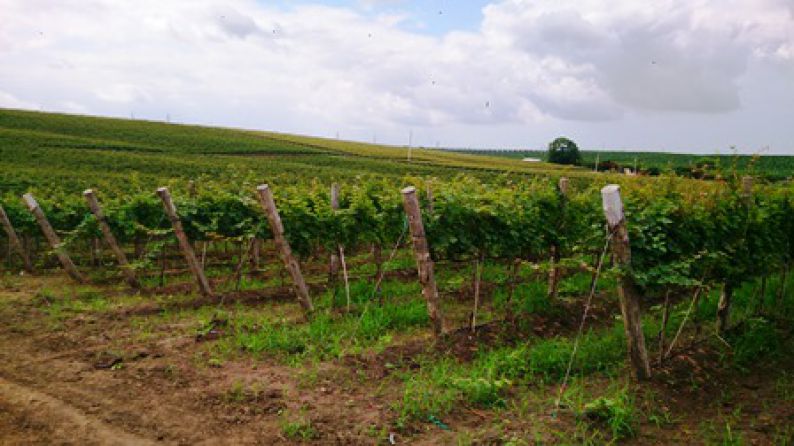 Until very recently, Wine and Ecuador were, to my mind, two fine yet mutually exclusive concepts. Like most people, I associate wine with French, Italian and Spanish landscapes, where the seasons are identified by their temperature, and not by the presence or absence of rain, as they are in Ecuador.
Christian missionaries planted vineyards wherever they settled. When they found a temperate climate, with cold, wet winters and dry, hot summers, they left vineyards as part of the landscape and wine as a cultural reference. This was the case in countries at the right latitudes such as Chile, Argentina and California. In other countries, such as in Bolivia or Peru, planting at altitude compensated a little for the effects of not being located at the right latitude.
But in Ecuador, apparently, even the altitude wasn't right. Although logically it seems more than likely that they tried to grow vines, none seem to have survived over time,… at least not yet.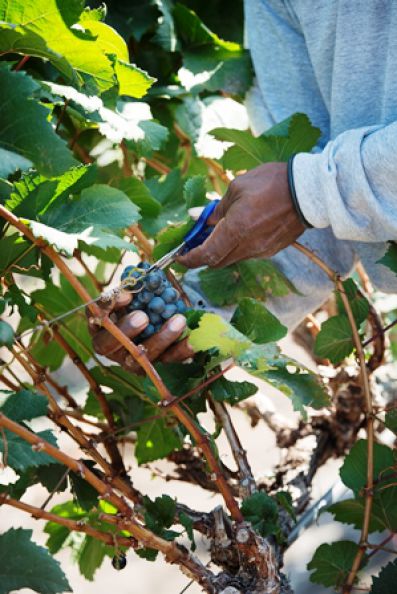 Harvesting in Ecuador The cultivated vine is very sensitive to temperature. At low temperatures it goes into hibernation and does not emerge from its slumber until it senses temperatures above 10°C for a few days. Its activity increases with temperature, but if this temperature exceeds a certain threshold, above 35°C, the plant shuts down again and curls up in order to survive the heat.
In the tropics the vineyards are in a world of perpetual growth. It is never cold yet it is never hot enough for the plant to stop growing. All year round the vineyards receive a constant message from its surrounding environment: grow, grow! Nothing regulates budding or ripening. Without human intervention, the vine in the tropics returns to its natural state, that of a creeper with abundant vegetative growth. What's more, the tropics are a paradise for many parasites and diseases that would struggle to survive in temperate zones, yet are able thrive in equatorial zones, making it even more difficult for the vine to survive.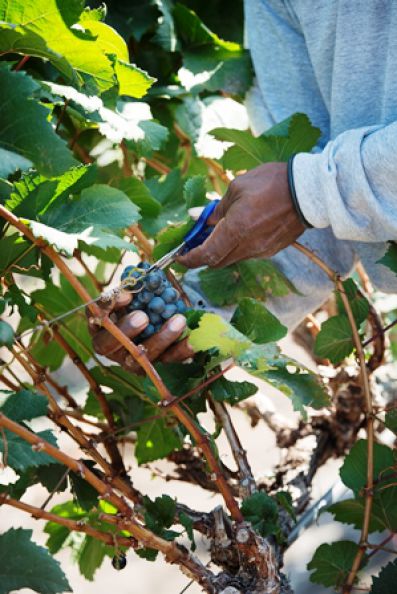 Harvesting in Ecuador Rounding off this set of difficulties is the fact that, deprived of winter rest, the vine produces two crops a year. What might at first seem like an opportunity is in fact a cost when you realise that the quality of the grapes from the dry season differs from that of grapes from the rainy season, and that it is likely that the vines would die young as a result of so much stress.
Mankind has had to learn a great deal about plant biology and develop scientific techniques to ingeniously provide what nature does not. Today we have learnt to use stimulants to ensure homogenous budding and we have developed pruning techniques to channel the vigour of the vine towards the production of healthy grapes rather than useless branches. Irrigation techniques and phytosanitary treatments are crucial allies in the quest to produce grapes economically.
But all this costs a lot, and it would make little business sense to make wine in Ecuador given that there is so much cheap wine to be had in the traditional wine producing countries. Unless this isn't what Ecuadorian wine is about…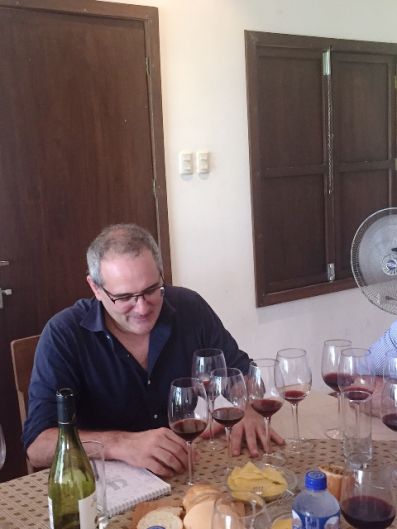 Our collaborator and creator of the article, Pedro Ballesteros, tasting wines in EcuadorWhen they told me that there was a vineyard in Ecuador, my curiosity was piqued. When they went on to tell me that this vineyard was not located at high altitude in the area around Quito, but on the coast in San Miguel del Morro, near Guayaquil, I was sceptical. I return from my visit to the Dos Hemisferios vineyards with admiration and bewilderment.
Its creators, William Wright and Paul Taramelli, have managed to develop this tropical vineyard model with a business plan, two experts in viticulture and oenology, and the use of the very best techniques. The vineyards are indeed lovely, with drip irrigation and carefully-calculated densities. But then what I saw was mind-blowing. Sitting alongside each other were vines which were in bud, vines bearing fruit, and bunches of grapes that were finishing their ripening.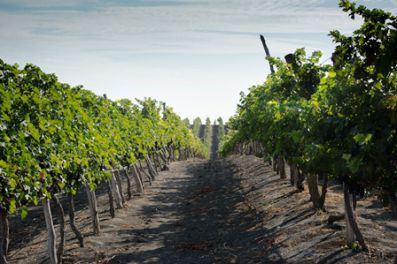 The wines themselves are of fine quality. The Enigma Chardonnay 2014 has precise aromas, seeming to evoke the mangos and pineapples that grow in this area, and well-balanced on the palate. From the Travesía range, my favourite was the Malbec, with intense aromas of berries, warm and expressive on the palate, robust yet soft. At the premium end, the Paradoja 2013, a blend of barrel-aged Cabernet and Malbec, is rich and lush with notes of toasted oak. The jewel in the winery's crown is the 2011 Cautivo, produced in tiny quantities and which obtains some of its exceptional richness from the process of appasamento (shrivelling and concentrating the grapes using a cold-drying technique). It is an intense wine, still very young, which will open up in the years to come, with tones of blackberries, toast and spices. You can feel its fine grain and full, smooth body on the palate. It has a long-lingering aftertaste.
Ecuador is entering a new era, in which gastronomy, both home-grown and imported, will play an important part. This is the right time for them to be developing their own fine quality products to accompany and help establish Ecuadorian gastronomy and, with it, the prestige and attractiveness of the country. The wines from Dos Hemisferios are playing their role in this, they are pioneers of the new "fine agriculture", one of names and places, one which creates lasting value from the land, and one from which we all benefit.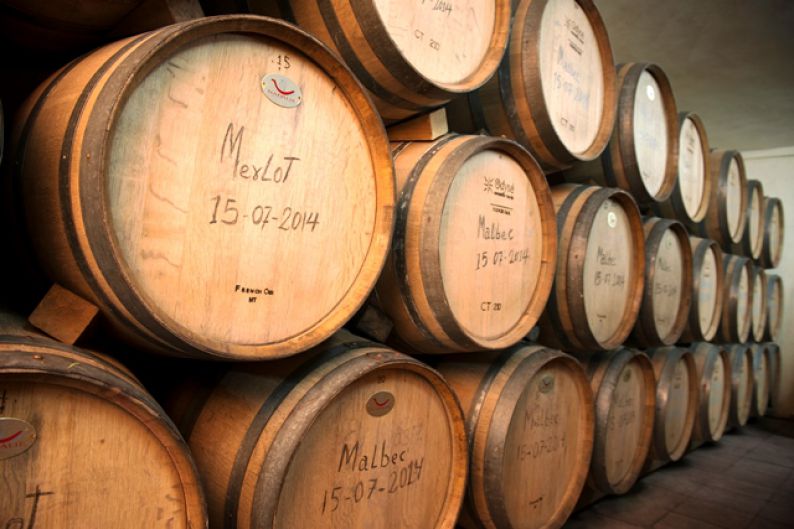 Recommended articles
Comments