Determination and Nature in Shanxi: the Grace Vineyard lesson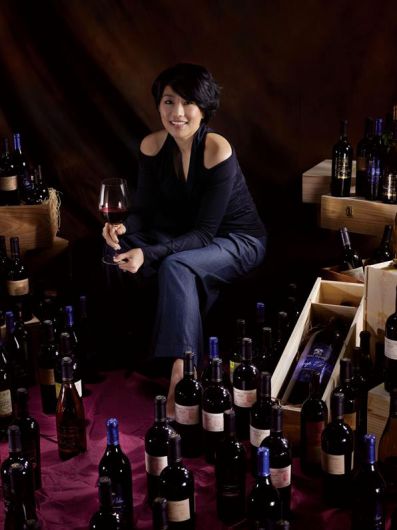 Judy Chan, CEO of Grace VineyardGreat wine is the result ofthe terroir. Human beings are powerless in the face of nature. If there is not a range of climatic conditions and very particular soils, which by luck or divine providence are particularly plentiful in France and, to a lesser extent, in other classical European wine producing countries, you cannot make good wine.
Centuries are needed to bring about the alchemy between man and land referred to as terroir. I am sure the reader has heard and read such statements time and time over. Taking a metaphysical view of a product as human as wine, many traditional producers would have us believe that their wine is only good because it comes from a particular location that transcends the producer, and which the rest of the world can only attempt to copy.
Yet historical evidence tells us that the great wine regions are landscapes in which a great deal of human intervention is involved, landscapes that were in fact invented by people who wanted to make wine, and biological evidence shows us that the vine is a plant which has been domesticated and transformed by man. Wine is, thankfully, much more than a whim of nature.
Great wines are as much the result of man's determination as they are of Nature and I'll tell you a story to prove it. In the Shanxi Province of China, there lived a man who became very rich from trading iron and coal. This man is one of the many who decided to devote some of their time and money to producing wine. After some hesitation, he decided that there was no better place to fulfil his dream than in his adopted land, and he created his vineyards and winery in the Taigu area of China's Shanxi Province.
Judy became a media star, conveying a very sophisticated image in keeping with the social ambitions of the wines.
The site chosen was the best from an emotional standpoint, but it was far from perfect for the production of quality wine, according to the textbooks. The dry climate required an irrigation system to be put in place, and the poor distribution of rainfall, mostly in summer, increased the risk of rot and the frequency of treatments. The growing season was short; it turned from summer to winter in a matter of days, and night time temperatures were already freezing by October. Lastly, the soil - fairly sandy, unstructured and deep, over hundred metres, offered no benefit other than being fast-draining.
Maybe that is why Denis Boubals, the late, great Bordeaux oenologist, with the Bordeaux-like obsession for draining soils, recommended planting Cabernet in this area. Chun-keung Chan, for that is the name of our hero, dealt with these problems pragmatically: he first planted the Bordeaux varieties, as these sell wellin China,and then many other varieties, tirelessly experimenting. He hired leading experts, such as the Australian, Ken Murchison, and built himself a winery boasting the very best equipment.
As if the adverseness of nature was not enough, the local community also presented enormous challenges. For a start, neither Mr. Chan, nor anybody else in China, may own land. Land can only be rented from the Chinese State for 50 years. This would not seem to offer the greatest of incentives to invest in vineyards which can take decades to turn a profit.
Then there was the fact that, when he first arrived, nobody in Shanxi knew how to cultivate vines to produce quality wine. But it was obvious that, for his project to go ahead, his business would have to be based on buying grapes from third parties, today some 600 families, and to employ local labour.
The answer to these problems came in the form ofthe first of the two angels who have taken Grace Vineyard to the heavenly heights - Mr. Chan's own daughter, Judy Chan. At only 24 years of age and with no wine experience, Judy took over Grace Vineyard, and began by building a relationship of mutual trust and confidence with the wine growers, the first requirement of quality wine production.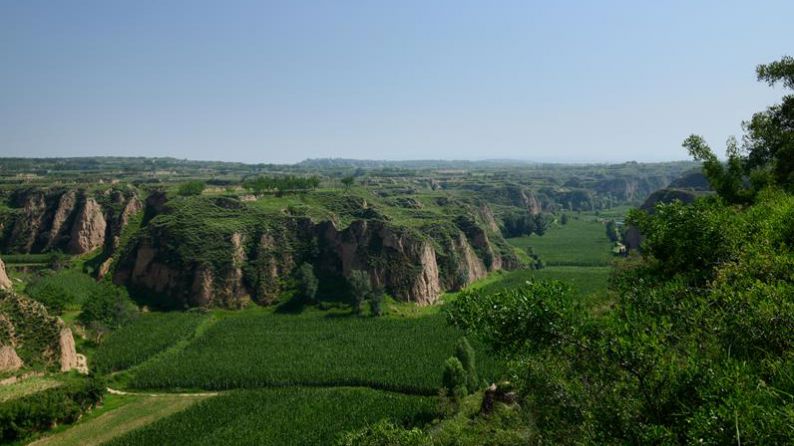 But Mr. Chan did not only have local and environmental problems to deal with. He had a third problem: that of distribution. Fivestate-ownedcompanies dominate the Chinese wine market, making access for competitors all but impossible.
Faced with this situation, Mr. Chan decided to focus on the production of quality wine, with respectable but not outrageous prices, and to concentrate his distribution within a very small geographic area, via his own stores. This allowed him tokeep his head above water until his second angel appeared. This time the angel was a Spaniard, in the form of Alberto Fernandez, the head of Torres China, who selected Grace Vineyard as the only Chinese wine in his portfolio at the time. Torres China's reputation in luxury restaurants and hotels helped create Grace's aura of being the best Chinese wine available. Torres and Grace even produced a wine together, which I had a chance to taste - an intense, unpretentious Muscatel.
From then on, Judy took over the communication, and became a media star, conveying a very sophisticated image in keeping with the social ambitions of the wines.
Today Grace Vineyard produces around 2 million bottles, with retail prices ranging from € 8 to € 75 per bottle. On a recent visit I was able to taste their range.
Of the wines available on the market, I would pick out the following:
Tasya's Reserve Chardonnay'11. In a very modern style, fairly oaky with good tropical fruit. Price: €25
Tasya's Reserve Cabernet Sauvignon'12.Aromas, round, fresh, attractive. Price: €39
Deep Blue'11 (78% Cabernet Sauvignon, 22% Merlot). Intense, very fruity, velvety, rich, juicy. Price: €40
Chairman's Reserve'11 (70% Cabernet Sauvignon, 15% Merlot, 15% Cabernet-Franc). Densely structured, very fine aromas on the nose and on the finish, tense, very classy. Price: € 74. (The 2012 is even more spectacular, very finely woven).
However, my two favourite wines were not for sale:
The first is a blanc de blancs 2009 called Angelina, a 100% Chardonnay of great complexity and freshness with beautiful brioche and citrus aromas on the nose. Judy tells me that they prefer to drink it themselves rather than sell it, and I can understand why.
The second is a pure Aglianico from the 2012 vintage, the Special Edition Chairman's Reserve. Ken Murchison finds it a little lean, but for me it is delightfully delicate, it speaks of an origin, embodies the dream of its father, Mr. Chan, and illustrates that terroirs are created by the union of Nature and the determination of man.
Recommended articles
Comments