Ningxia, or how to create a great terroir in a few years
Who hasn't read and heard the stories, true stories yet still magical, of the great classic terroirs? Those almost miraculous combinations of special soils, climate and grape varieties that amaze us, and often have us thinking about the good fortune of those who came across this gift of nature.
It is said that a half truth is the worst of lies, and in the case of terroir, sometimes we make the mistake of overlooking the most important element behind each and every one of the great classic wine regions: human beings. Wine is a product of nature, but great wine is the product of man's ambition. Wine is social: there has never a great wine without a great customer. Great terroir is as much about humanity as it is about nature. While it is likely that some land will never produce great wines, it is certain that no terroir would ever exist without the people who created it.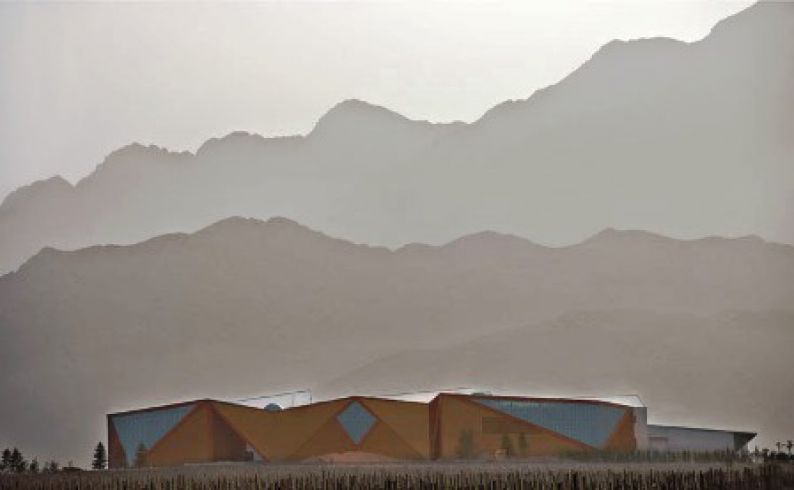 The Medoc was a marshland before it was drained by the Dutch. Barolo was an ordinary region until they decided to make wine à la française. Napa became great when the Americans had money to spend on its wine. Port owes as much to the treaty of Mathuen as it does to its "socalcos" terraces.
When the world was a big place, because transportation was difficult, proximity to transport routes was the key feature of great wines. Rioja would never have existed without the train, which allowed it to export its wines. Victoria and Barossa invented themselves when the customers came along. Crimea and Cotnari were once prestigious terroirs, when looked after by Russia (Crimea may soon be a great terroir once more).
Today the world is a much smaller place, wine travels faster, and new terroirs appear: Central Otago, Montsant, Swartland, Elquí, Oregon, etc.
The great world power, that is China today, is now leapfrogging the Americans and Europeans at breakneck speed. The reasons for this are the sheer size of the country; the growth of its huge domestic market; its system of government, little inclined to discussion, which has decided to push wine as an alternative to cereal-based spirits; and state-of-the-art winemaking science and technology.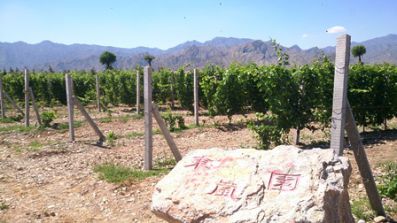 The first Chinese wine regions were located, as you might expect, near their markets. 58% of the total wine production in China, and over 90% of wine made from Vitis Vinifera, is located in Shandong, Hebei and Henan, in the east of the country. But besides the warm season there is also the wet season to consider and other factors that prevent them from ever becoming high quality wine regions.
The currently tiny region of Ningxia is located to the west. In 2012, Ningxia produced around 16.5 million litres of wine, 1.2% of the national total. But they plan to plant some 66,000 hectares of vineyards (more than in all of Rioja), and create around a hundred new wineries by 2020. Few wines sell at under 200RMB (€30) and it is not unusual to find wines selling at 500RMB.
So what's behind this move? Undoubtedly, a quality potential, due to the region's very dry climate (Ningxia is almost a desert). But with many difficulties. The climate is extremely continental, going from stifling heat in summer to temperatures of minus -30°C in winter. In fact, all the vines have to be buried in winter to enable them to survive. This arduous manual labour has enormous cost both directly and in terms of the vines' frightening mortality rate. In Ningxia, there is almost no rain, so they have to irrigate. The soils contain a high level of potassium, making the pH of the wines high, something that they have to systematically correct. What's more, the wind is terribly strong; they have to plant trees around the vineyards as windbreaks. To further complicate matters, there is no wine culture in this, a region of strong Muslim influence. But the grapes can ripen well, and the combination of its high altitude (1,200m) and a good amount of sunshine is a positive factor.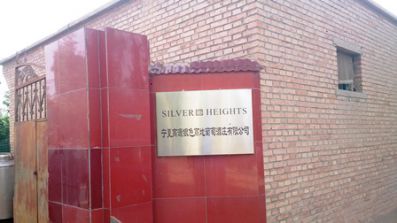 However, these still do not appear to be the best of arguments for investing fortunes, as people seem to be doing. But, my description left out the human factor, and one of the best illustrations of this, are pioneers such as Emma Gao and Gao Lin, her father. Both originally from Yinchuan, the capital of Ningxia, Gao Lin was a former officer in Mao's army, and Emma Gao, a winemaker in Bordeaux. They created Silver Heights, their small winery producing top quality wines, in 2007. My favourite wine is The Summit, a dense and modern Cabernet, which retails at 500RMB. They should do well with their high quality "garage winery" concept.
Then there are the Chinese institutional investors, some more "normal" than others, such as the Lilan Winery, under construction when I visited, with about 100 ha newly planted vines (they buy grapes like almost everyone in the area), and with some reasonable-quality wines such as Lan Cui Cabernet or the Pinot Noir, but with the potential to produce great wines in the future. Other investors, such as Helan Soul, are more impressive in scale, with an extensive property of over 7,000 hectares, 1,400 of them just planted, and ten connected wineries. The wines are very technical and very expensive and some, like the Syrah at 300RMB, full of fruit but short on acidity.
The third group is that of the State investors. The Chinese wine industry is the most concentrated in the world and dominated by five large state-owned companies, present in many regions. COFCO planted 1,500 ha of vines in 2010 and opened its very attractive winery of Italian design in 2012. Among its wines, I prefer the mature and well-built Château Yunmo Reserve Cabernet Franc.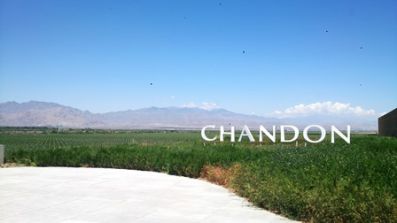 There are also the foreign investors, including non other than LVMH, with a winery and vineyard for the production of a sparkling wine under the Chandon brand name. It is a joint venture, because, in China, believe it or not, you cannot buy land. Its impressive winery opened in June 2013, the vineyard having been planted one year before, in 2012 (the first time I've seen the egg before the chicken!). I was not impressed by Its current wines, made with bought-in grapes, but knowing the company, I would expect some very interesting things from them in the future.
I would conclude by mentioning one very important human factor for this region. The Chinese government wants to turn it into a centre of economic development inspired by Rioja, Napa or Tuscany, combining high-priced wine with multiple tourist attractions (including a spectacular Chinese film theme park). There is a strong political will, which paves the way for large investments and ensures good customers. The intention is to put China on the map of the world's major wine producers, in quality as well as in quantity. And make no mistake, they will go some way to succeeding.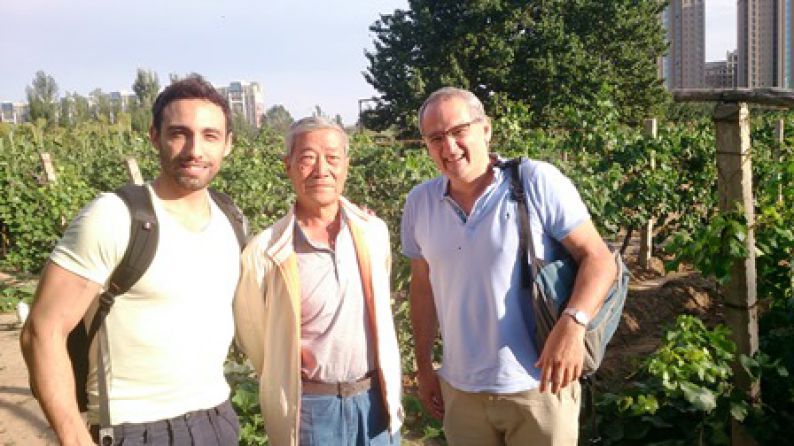 Pedro Ballesteros MW, the editor of this article, is the one on the right
Recommended articles
Comments