Putting Some Spark in Your Holiday Season
In the USA, sparkling wine has gone from being a wine unique to celebrations to a wine of more frequent – if not everyday – consumption. It is, after all, telling that 40% of US sparkling wine sales happen in the fourth quarter.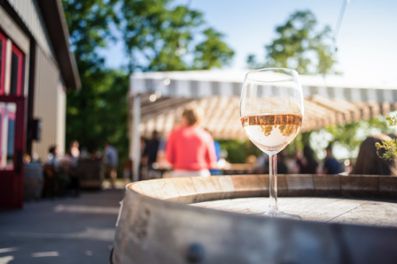 Still, the new attitude is translating into practice. Nielsen (a scan data collection agency) figures from October 2015 show sparkling wine sales increasing 10% in value and 8% in volume over the previous 12 months. Even French Champagne sales were up 7.5%. Sales are expected to continue to rise in 2016, giving the US an eight-year up-trend since bubbly sales dipped with the 2008 financial crisis blow. Our embrace of sparkling wine is so euphoric that since 2014 we've been drinking more sparkling wine that we drank in 1999 for the millennium celebrations.
Granted, the last several years of sparkling wine jubilation have been fueled by the popularity of off-dry, reasonably-priced Prosecco. Between 2014 and 2015, Prosecco barreled ahead with a 36% rise in sales, according to Nielsen. Between its dual appeals of sweetness and its average 750-ml bottle price being only $12, it's easy to understand Prosecco's meteoric rise here.
When there is hesitation in purchasing sparkling wine, it primarly stems from the fact that sparkling wine made in the traditional method (unlike Prosecco's charmat, or tank, method) doesn't come cheaply. It takes time and labor to make it, so like a fine pair of shoes or expertly chosen and sliced sushi, it requires more coin.
Yet, holiday celebrations are upon us and it's time to trade up from our every day tipple. However, the average bottle of Champagne from a large house starts around $50 here. That's a rather aggressive price jump. So, I suggest considering some wines made on our shores. Most of these cost far less than a bottle from Reims, Épernay or Aÿ while still delivering the sparks of excitement you expect from bubbly wine.
Anne Amie 2012 Marilyn Reserve Rosé Brut (Willamette Valley, Oregon) $45
Some of Anne Amie's vineyards date back to 1979 - that's old for Oregon wine country! Winemaker Thomas Houseman, a trained modern dancer, brings his creative genius into all of his wines. This 100% Pinot Noir glistens with the color of baby-girl pink. It is aged three years on the lees, giving the wine notes of fresh-baked bread and birthday cake to compliment its flavors of sweet strawberries and lingonberry syrup.

Gruet NV Grand Rosé (New Mexico) $17
Founded on New Mexico's desert plateau by a family from Champagne, Gruet offers the best bang-for-the-buck in traditional method, USA sparkling wines. They are also widely available here. With less than one gram per liter of residual sugar, this higher-end bottling seamlessly meshes the creaminess of Chardonnay (90%) with the crunchy red berries of Pinot Noir (10%).
Inman Family 2012 Blanc de Noir Brut Nature (Sonoma, California) $68
Kathleen Inman makes two sparkling wines, sparing no expense and taking her time. Blanc de Noir is not a style for the faint of heart to make, given the dictate that the wine should not betray its red-colored grapes. In this one, Kathleen layers flavors onto the palate by allowing the wine three years en tirage. Tastes of ripe apples and red plum cobbler race across the zingy palate.

Lieb Cellars 2013 Sparkling Rosé Reserve $28 (Long Island, New York)
Lieb was founded in 1999 by Russell Hearn and is one of the North Fork's leading sparkling wine houses. Impressively vinous, this pale, peach-colored sparkler is made of two-thirds Pinot Noir and one-third Chardonnay. It smells of rose petals, honeydew melon and fuzzy peach skin. The palate is brilliantly balanced with solid weight from its 16 months on the lees juxtaposed against crackling acidity. Brisk on the attack, there's a delightful creaminess of 16 months of lees aging to fill in the mid-palate.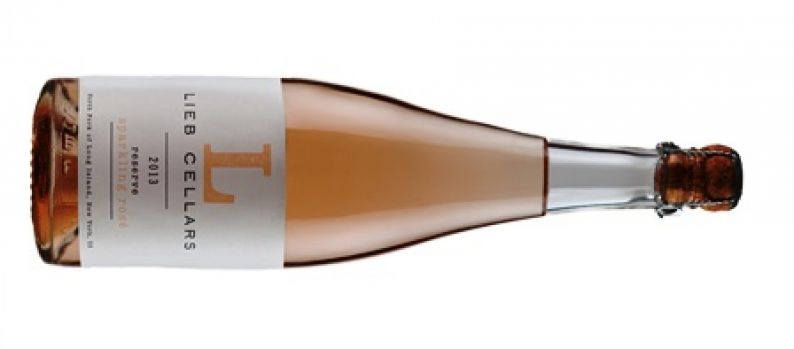 Red Tail Ridge 2011 Sparkling Teroldego (Finger Lakes, New York) $35
For a more irreverant choice of bubbly during the holiday season, check out this utterly gluggable sparkler from husband-and-wife combo Mike Schnelle and Nancy Irelan. The color of Marasca cherries, this exuberant bubbly is crisply dry with firm bubbles and acidic tension. Medium in body with generous blackberries, licorice and underbrush, this delightful bubbly shows a broad dimension of flavor complexity.
Recommended articles
Comments