Oregon's Sleepy Wine Country is Waking Up

Fifty years ago, Oregon's modern wine industry began shaping up. Surprisingly, the first vines planted were not in the Willamette (spirited locals will tell you to pronounce it Wil-LAM-it, "like 'Damn it.'") Valley, but rather in Southern Oregon. Yet it was the northern Willamette Valley that turned heads in 1979 when an Eyrie Vineyards Pinot Noir beat a Joseph Drouhin red Burgundy in that year's Paris Wine Olympics.
That prompted Monsieur Drouhin to become one of the first outsiders to invest in Oregon. Many more have followed, especially recently. Louis Jadot, another Burgundian, purchased the Resonance Vineyard in 2013 and Jackson Family Wines has bought several estates in the last few years as well. On a visit to New York City recently, Janie Brooks-Hueck of Brooks Winery mentioned prices – and vines – shooting up everywhere.
Oregonian wines tend to be worth the coin, particularly if you like cool climate wines
Even if the landscape and the faces are changing in the Willamette, some most likely won't. Pinot Noir, for example, will continue to reign. It composes over half of Oregon's wine production of approximately one million cases.
One million cases may sound like a lot, but in comparison to the top three US producing states (Oregon ranks fourth) it's pocket change. New York comes third in the league table and has several wineries that each make over one million cases a year. So, scale here won't likely change either, especially when fifty percent of Oregonian wineries make less 5,000 cases per year.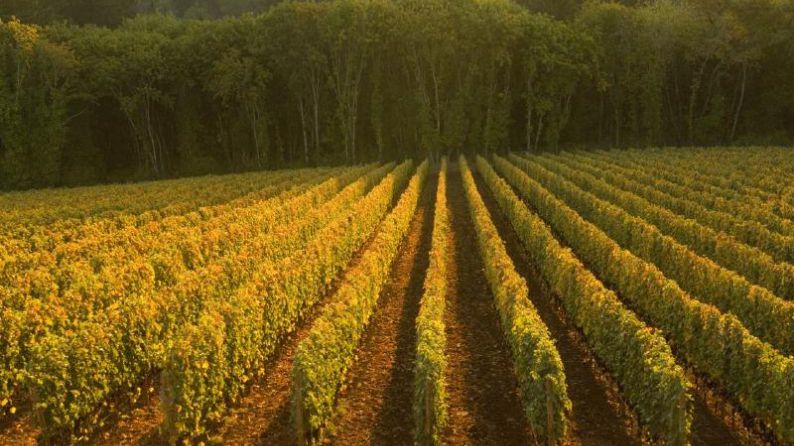 As is usually the case, small-scale wineries need to charge higher prices. This is particularly true when those wineries are making persnickety, low-yielding Pinot Noir. Oregonian wine tends to get less space on retail shelves because it costs more, and most wine sold in the US sells for under $15. There are few Oregon Pinot Noirs for less than $15, or even for less than $25.
Happily, Oregonian wines tend to be worth the coin, particularly if you like cool climate wines. Though vineyards there sit further inland from the coastline than California's Sonoma Coast and Central Coast appellations, its growing conditions are much cooler. This isn't simply because it's further north, but also thanks to the very chilly winds zipping through the Van Duzzer corridor in Oregon's southwest corner.
What's exciting about these cool climate wines is that the better and best wines age well, not only the Pinot Noir but also the Riesling. While it's taken many a decade, not only is Oregon wine country rising and shining, but consumers and producers are waking up to Oregon's potential, too. Tempted to try some of Oregon's best? Here are a few recommendations to get you started!
Christy Canterbury's recommendation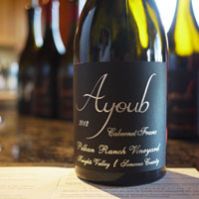 Ayoub 2011 Pinot Noir Latifeh Willamette Valley
This dramatically delicious and harmonious wine comes from estate fruit along with a dollop of Brittan Vineyard. This single barrel reserve has succulent blackberry and black cherry flavors that easily absorb the wine's 100% new and spicy oak. Impressed with the wine's complexity and long finish, I signed up for Mo Ayoub's mailing list as soon as I tasted it.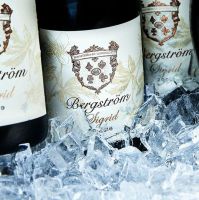 Bergström 2013 Chardonnay Sigrid Willamette Valley
Josh Bergström "destroyed" his own Chardonnay model to recreate it with his Sigrid bottling (now Oregon's most expensive Chardonnay) in 2006. Today, this is his fastest-selling wine (granted, it represents under 10% of his production.) Whatever vintage you can take it in, do so!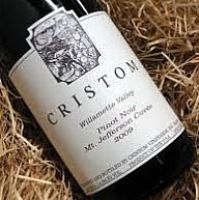 Cristom 2013 Pinot Noir Mt. Jefferson Cuvée Willamette Valley
Without question, Cristom's Mt. Jefferson Pinot Noir is Oregon's best value with remarkable consistency year in and out. This one starts with very distinctive Pinot Noir notes of earth and fallen leaves, then brings on a basket of fresh-picked fruit, including red cherries, blueberries and mulberries. There's a touch of cinnamon and clove on the medium finish.
Recommended articles
Comments