The US is a melting pot of cultures, so we recognize many year-end holidays, starting with Thanksgiving (yes, a holiday celebrating immigration, President-Elect Trump!) then moving into Hanukkah, Christmas and Kwanzaa. For this latter trio of holidays, we've even coined a term to try to make sure no one feels left out: Christmahanakwanzika. (No, I've never actually heard someone say it! It's the thought that counts.) And, of course, there's the New Year to celebrate, too.
Today, wine tends to be part of our celebrations, in whatever form they take. No longer is the USA exclusively the teetotaling Coca-Cola nation, but rather one that enjoys the finer subtleties of life.
Yet getting wine right isn't so easy. One of the keys to hosting a successful holiday is discerning the right combination of deliciousness and price point. Bring out too fancy a wine that someone won't enjoy and you feel you've wasted your wine and possibly your cash. Open something too simple and you feel the wine hasn't risen to the occasion. There needs to be something for everyone, and this typically means choosing several wines rather than just one of each color.
After the obligatory – and, of course, celebratory - round of sparkling wine, I offer two white wines. One is always an off-dry Riesling for those that like some sweetness and don't really drink wine otherwise (my Mom and one of my best –male– friends.) The other is dry and minimally oak-influenced. In the red category, there's always a Pinot Noir (a real Pinot Noir – not one of the Syrah or Zinfandel-influenced versions of the variety) and a heavier red. Like I do at Thanksgiving, I prefer to highlight USA wines during the holidays. Here are my picks for my holiday gatherings this year.
Roederer Estate L'Ermitage Brut
This is as close to Champagne as you can get! Made from a Champagne house that has an off-shoot in Anderson Valley, this is – year in and year out – a sublime bottling. It's beautifully toasty and hardly lets on to its "New World" origins. Its complexity is thought-provoking, so it is certainly noble enough to carry your most complex holiday menus. PS Go for the basic Brut bottling if you're working on a more conservative budget. It's darn near as fabulous.

Brooks Estate Rieslng
Always a show-stopper with a touch of residual sugar giving the wine medium body, the Brooks Ara Riesling is hard to not gulp down. That said, if you have an older vintage, you'll find yourself lucky. Brooks is a Riesling specialist, and its Rieslings age incredibly well. The substantial concentration of this wine's cantaloupe and nectarine flavors coupled with its brilliantly balanced and refreshing acidity make for a tantalizing treat.

Dutton-Goldfield Chardonnay Rued Dutton Ranch
This wine shows sexy tropical fruits of mango, papaya and banana drizzled with honey. Not only is this vineyard named Rued, but the clone planted here is, too. Rued is known for its exotic qualities as it is a Chardonnay "musqué" selection. This juicy, supple and approachable wine shows light toasty oak notes in cooler vintages like 2010 and 2011.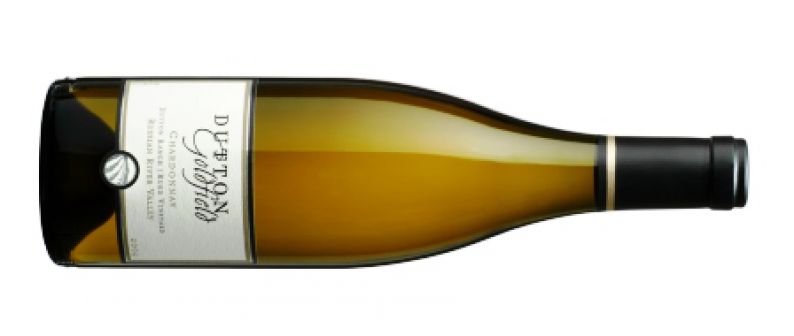 Cristom Pinot Noir Mount Jefferson
When it comes to a lighter weight USA red wine, Oregon Pinot Noir is the high point. I prefer lean and elegant styles to beefier ones. Certainly, every possibility exists. Go for the inky ones if you prefer, but I'll take any vintage of Cristom Pinot Noir Mt Jefferson Cuvée. It dances between black and red berries. Its wholesome and smooth and one of my most reliably favorite wines on the planet.

Cadence Bel Canto Cara Mia
I'm sure everyone is thinking the last wine has to be a Napa Cabernet Sauvignon. Frankly, I'm not recommending one as they are released many years too early, and they cost a small fortune – something to consider if you're hosting a big gathering. Luckily, Washington State wines deliver terrific value for money. This spritely blend of Cabernet France and Merlot can be surprisingly pale wine, but color means zero when it comes to quality and quaffability. It's fragrant, elegant and harmonious, so it's a terrific companion to any holiday meal.

Recommended articles
Comments