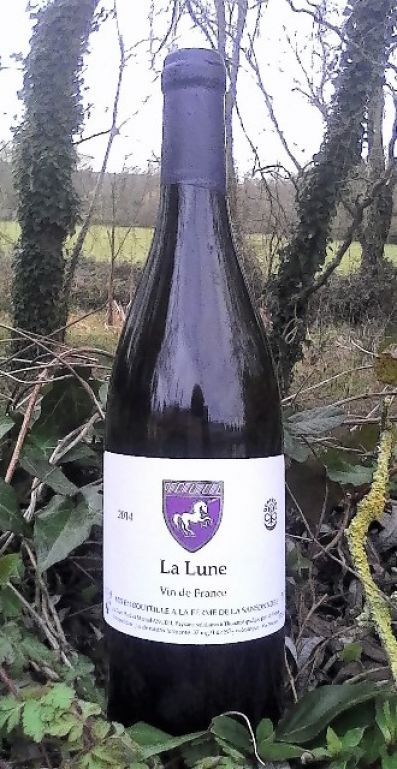 I knew the day would come when I would be able to put pen to paper to write about one of Mark Angeli's wines!
I met Mark in the winter of 2013, in his small winery on the Ferme de Sansonnière in Angers. Because I was keen to understand biodynamics, I had decided that I would go up to the Loire and do an internship with the best producers in this discipline, in the season when Mugaritz is closed.
Lune is French for moon and La Lune is a tribute to the star which is of fundamental importance to those who work biodynamically. This is the wine that perhaps best represents Mark's beliefs, liquid proof that biodynamics is not a trend, but a religion and a way of life.
The wines do not have to be perfect and La Lune, with its depth of beauty, teaches us all about this "perfect imperfection". This is a wine that shows emotion, the emotion of someone who fights for his beliefs.
Mature stone fruit, iodine and honey are the heralds which announce the arrival of the queen grape of the Loire, the Chenin Blanc. On the palate, the wine explains in its soft voice that it was not born to be easily understood but rather to be patiently reflected upon...
This wine remains forever in the memory of those lucky enough to try it. We are left with a souvenir, full of character, in which the liquid element ventures to create emotion and to remind us once again that great wines are those you feel, live and remember.
Let's drink to that! Chin!
Recommended articles
Comments