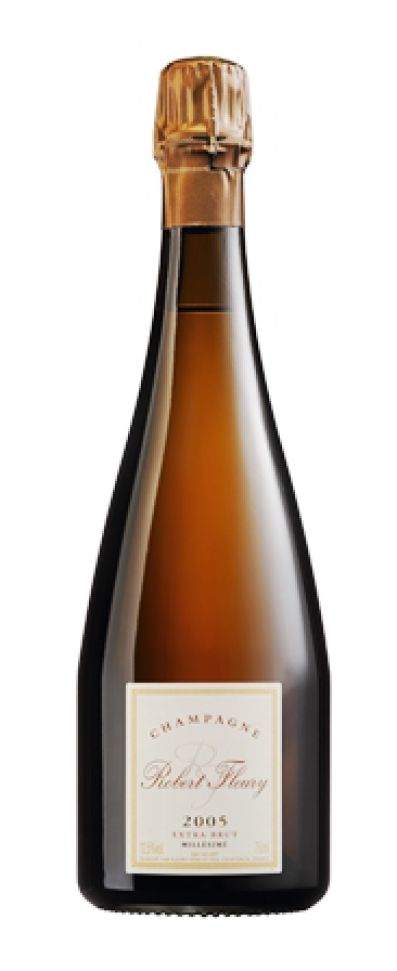 When you hear a story of hard work, effort and philosophy, then that story is usually written in words which convey feeling and emotion…
Fleury is one of my favourite Champagne houses. It is located in a wine growing area with a big personality, the Côte de Bar, to the south of the Champagne region. With a lifestyle attuned to the balances in Nature as his passion, belief and religion, Jean-Pierre Fleury was the first vigneron to start converting all his vineyards to biodynamics in 1989.
Jean-Pierre, well-schooled by his grandfather in the art of second fermentation, creates Champagnes in which an oxydative style is sought, as he considers oxydation to be a revelation rather than a degradation. All his wine goes into barrel and it is an intense, powerful and full-bodied wine, the kind that doesn't leave you indifferent ... Great Champagnes are not always an exercise in subtlety.
The Cuvée Robert Fleury is Jean-Pierre's sparkling tribute to his grandfather, Emile, with a deep respect for his origins, his beginnings and his principles. Because, before you move forward with a clear view of where you are headed, you must first look back to the past and understand where you came from. He makes this cuvée in the same way as his grandfather used to, blending Pinot Noir, Pinot Meunier, Pinot Blanc and Chardonnay, fermenting the base wine in wooden vats, followed by a long ageing in barrel, fermentation with indigenous yeast, and ageing on a cork stopper as his forefather did, ensuring that his memory lives on in the champagne. The Champagne is vintage of course, because grandfather Emile, wanted the year to create the personality of each of his champagnes. Then comes the endless waiting period, to ensure that the passing of the days, the months and the years leaves a mark of complexity that will make each champagne a one-off.
A nose that speaks of repose and ageing, with ripe stone fruit and bursts of nutty, smoky and yeasty notes, followed by a big, explosive and everlasting wine on the palate, reminding us that imperfection is something exciting and to be prized.
Here, we are uncorking intangibles, things that can only ever be felt, but not touched. Memories, tributes and celebration. Because beauty lives on…
Cheers!
Recommended articles
Comments