Historic production measures for the Cava D.O.

Agreement in the plenary session of the Cava D.O. to establish measures for the Harvest Campaign. Measures that restrict production to 10,000 kilos per hectare, instead of the usual 12,000 kilos.
Today, during an online plenary session, the Cava D.O. approved a series of far-reaching measures intended to address the excessive amount of base wine and grapes that are stressing the market. The measures also seek to deal with the additional problems being inflicted on this sector by the serious effects caused by the COVID-19 pandemic. Recall that the Cava D.O. Regulatory Council had already adopted various packages of measures aimed at mitigating the effects of the coronavirus on the sector.
Never before have such low production restrictions been adopted, restrictions that limit production to 10,000 kilos of grapes per hectare - versus the usual 12,000 kilos - that can be harvested for next season's Cava D.O.
The new rules will be accompanied by an increase in the number of inspectors to conduct checks in the vineyards as well as in the wineries, in order to give every assurance to consumers.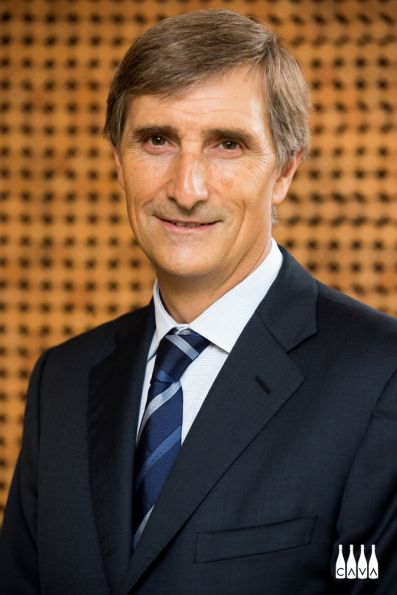 Javier Pagés, President of the D.O. CavaThe president of the Cava D.O., Javier Pagés, notes that "the measures approved today are intended to help mitigate the large imbalance between supply and demand". He also adds that "our obligation is to try to reverse the situation, since it would be irresponsible to continue increasing production, which would further depress the prices of grapes and Cava base wines". Likewise, Javier Pagés is convinced that "once again, the sector will emerge stronger from the crisis if we are able to work with rigour and control, and above all as one. With everyone's efforts, we have made decisions today that consider the long term, placing the common good above individual interests".
A new plenary session is expected to be convened, before the arrival of the summer holidays and in person this time, to approve the new zoning and segmentation of the Cava D.O., expected regulatory changes that would not go into effect until the 2021 harvest.
Cava D.O.
With more than 60% of its sales abroad, Cava is the Spanish D.O. with the most exports. Its 6,800+ winegrowers manage over 38,000 hectares of vineyards, and its 370 member wineries are present in more than 100 countries. Cava, universal harmony for cuisine, is made using the traditional method with a strict commitment to origin, land and sustainability.
Recommended articles
Comments