Xavier Gramona: "We intend to demonstrate that cava's excellence lies in its ageing"
Xavier Gramona, with his cousin Jaume, represents the fifth generation of a family which has been dedicated to producing quality wines for over 130 years. Together they aspire to show the world the excellent quality of cava, breaking the stereotypes and extolling the virtues of the Xarel.lo grape variety and long ageing.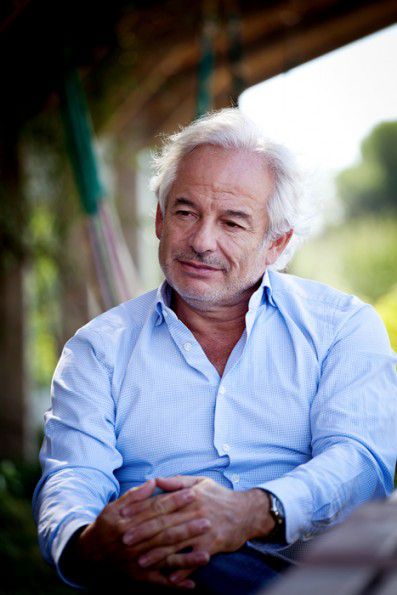 Xavier GramonaAs a tribute to their ancestors, who founded the bodega in Sant Sadurní d'Anoia in 1881, the Gramonas pioneered the making and marketing of a long lived cuvée (Celler Batlle, with eight years bottle ageing) and have now gone one step further with the Enoteca range released last Christmas. This cava raises the bar of bottle ageing to twelve years. Xavier Gramona, vice president of the family company, sums up their ambition in a single sentence: "We want to compete in the 'Champions League' of the world's great sparkling wines."
Do long-aged cavas embody tradition or innovation?
For Gramona, tradition. My grandparents, Bartolomeu Gramona and Pilar Batlle, married in 1913, uniting two wine dynasties: that of Batlle, winemakers and négociants, and that of Gramona, wine growers, innkeepers and pioneers in Catalonian winemaking. The Batlles had had a winery in Sant Sadurní since 1881 - the Celler Batlle is one of the oldest wineries in the town and has been in continuous operation for 120 years. Our great-grandfather, Josep Gramona, owned several taverns in Barcelona, and was president of the taverners guild and co-founder of the La Vid Catalana newspaper; his son, our grandfather, Bartolomeu, graduated from "the first test course of the teaching known as Oenology" in 1910.
Presumably in those early days they were producing still wines.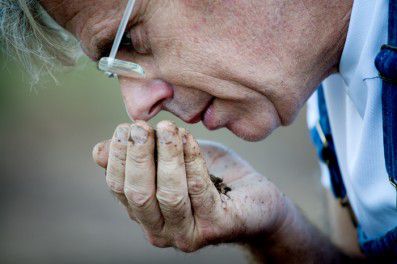 Jaume GramonaThat's right. The Batlle's business boomed when there was an increase in demand for wine from the French market caused by the phylloxera plague. Back then the family vinified grapes from the La Plana vineyard, one of the oldest Xarel.lo vineyards in the area. And these wines were popular in France because they reached their final destination unoxydized. Later we would find out that the wines' ability to withstand long journeys in extreme conditions, was due to the Xarel.lo, the white grape containing the most natural antioxydants (resveratrol).
And when did your family produce the first cava?
The first bottles of "champagne de cava ", as the area's sparkling wines were known at the time, were sold in 1921. They carried various labels; Victoria, Gramon, Clos du Marquis, Ninon de Lenclos, etc, until they were consolidated under the Gramona brand name in 1940.
You were telling us that long ageing is a tradition at Gramona.
Yes, it's a tradition for several reasons. One is because of Gramona's enduring commitment to the Xarel.lo grape as the primary component in its blends. This grape is able to prolong the balance, elegance, complexity and freshness of a cava for decades. Recently, we had the opportunity to see how well some of the cavas made by my uncle Josep Lluís in the 50's had retained their qualities. Another reason is that my father was always a strong advocate of the benefits of the autolysis process in the yeasts in long-aged sparkling wine. For these reasons, Gramona has been making this type of cava since 1951.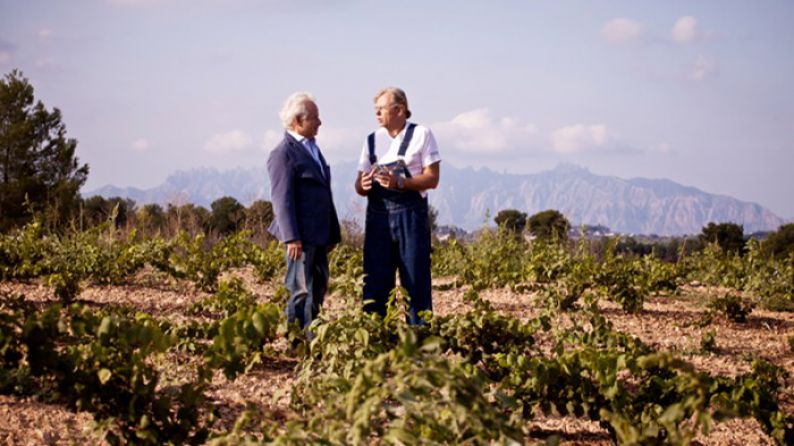 However, Gramona had never taken bottle ageing as far as it has now with the latest cavas launched on the market - Enoteca Brut and Enoteca Brut Nature, both from the 2000 vintage and matured twelve years "sur lattes". What is Gramona seeking to prove by taking the ageing process this far?
Enoteca is certainly an ambitious launch, with which we intend to demonstrate that cava's excellence lies in its ageing and that we can aspire to compete with the best sparkling wines in the world because our region has the Xarel.lo, a grape variety which gives cavas great ageing potential and is well adapted to the traditional method under which we work.
Why has Gramona Enoteca been brought out in two versions, Brut and Brut Nature?
This is to break the supremacy which Brut Nature has enjoyed in the past decades, because it is considered as the only possible avenue for the expression of purity and elegance, especially in high-end sparkling wines.
"We appreciate the "naked" elegance of Brut Nature, but we also believe that the addition of "expedition liqueur" can ennoble the Brut"
At Gramona we appreciate the "naked" elegance of Brut Nature, but we also believe that the addition of "expedition liqueur", when done judiciously, can ennoble the Brut.
In the test market prior to the launch of Enoteca, Gramona held several tastings with experts, where these cavas were tasted blind alongside various Champagne "cuvées de prestige" : Dom Perignon, Krug, Salon, etc. Can Enoteca be considered a challenge to Champagne?
It is not our intention to challenge the quality of the great champagnes that we know and love so well. But we believe that excellence in sparkling wine does not have to be the exclusive preserve of Champagne. In any region where they work under the traditional method, where producers can make a base wine able to preserve freshness and integrity during the autolysis process, they are capable of creating a sparkling wine able to stand up to the best champagnes.
We have talked so much about cava that readers will think that Gramona produces nothing else, when in fact the bodega has a very broad range of still wines, sweet wines and even ice wine! What role do these other wines play? Are they there to complement the portfolio? What do they represent to the fifth generation of Gramonas and what do they bring to the business model?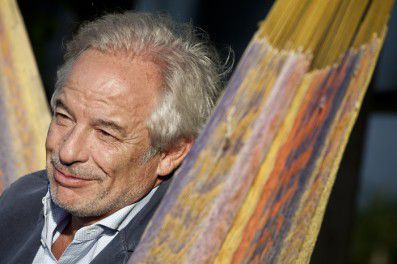 In the 19th century, Gramona made still and sweet wines, up until the early 20th century when it started making sparkling wines. To rationalize resources, the winery concentrated its efforts on cava in the 1960's. It was us who initiated a return to still winemaking. Jaume saw them as an opportunity to forge his own personality as a winemaker and also to leave a mark on the brand. I have supported him in this process, making it possible, through the economies of scale, to produce high-cost wines in line with our philosophy of excellence, yet sell them at very reasonable prices. The Gessami white is a good example: it has a very high cost for its segment, but its value is unbeatable. Our fifteen years of research into ice wines also demonstrates the type of work we do.
Gramona has been steering the work in the vineyards towards the use of organic and biodynamic methods for some years now. However, the winery does not usually publicize its "green" vocation. Why is that?
Gramona is currently a 100% organic and partially biodynamic winery (40% and increasing). Although we have been working for some time with the soil biology gurus and founders of Agrology, Lydia and Claude Bourguignon, we will only be able to appreciate the benefits of our new relationship with the earth within our long-aged cavas in a few years' time, because the application of this philosophy is gradual. So, in order not to confuse our customers, we prefer, for now, to emphasize the excellence of cava derived from long ageing and leave the organic and biodynamic dialogue for a later time.
Although both you and your cousin Jaume are still young, it makes sense to ask if the continuity of the family name within the business is already safeguarded ...How is the sixth generation of Gramonas shaping up?
This is a topic that we are just beginning to discuss within the family. Luckily, the next generation is showing a clear interest in everything related to the family business. Jaume's son, Roc (21), is studying oenology at university; Bru (16), also seems to be taking an interest. My son, who will qualify as an industrial engineer this year, is taking some wine tasting courses.
As a child, my daughter defined what the winery means to our family very well, when she described its aromas, sensations and silence. When you experience this from a young age, it definitely makes an impression and you want to be part of it.
Website: www.gramona.com
Quick Wine Test
A grape variety:
Xarel.lo, as it comes from our area, it's the white grape with the most antioxydants and is at the origin of our great, long-aged cavas.
A model winery:
Ours, we continue to improve it every year.
A glass of good wine should be accompanied by:
Good company
For you wine is:
Our life.
Recommended articles
Comments