Sergi Figueras: "A sommelier transmits what the oenologist does to the customer "
From the terrace of the Hotel W in Barcelona you can almost touch the sea, and just as close at hand is Sergi Figueras who has recently won the official competition for Best Sommelier in Spain, which, he says, has enabled him to remove a thorn in his side that had been stuck there since the previous edition. Sommelier at the Bravo 24 Restaurant for two and a half years, he had been away from the wine world for six years and is unhesitatingly grateful for the vote of confidence he has received from Antonio Lopo and Carles Abellán to champion the restaurant's wine list. On his days off, he visits wineries, recognises the effort and sacrifice involved in winemaking, and his form of escape is the music group Nuus, as vocalist and guitarist.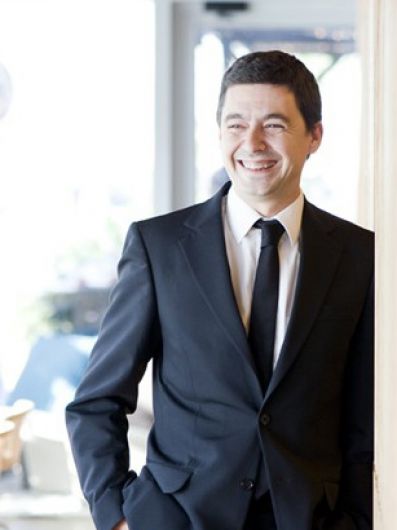 Have you entered other contests?
In 2004 I entered the Catalan competition, I came second, but I'd not entered again until last year. I then came second in the Catalan competition and also in the one for Spain. It was a thorn in my side and I was keen to put myself to the test again to see if I could win and I succeeded, in both the Cataluña contest and the Spanish, which was held once again in San Sebastian.
Why go in for a competition?
It was my wife really; I'd been detached from the wine world for six years and she suggested I go in for it to see what level I was at. I also have to admit to being a bit lazy and having a goal like the competition forced me to do more studying.
How do you feel after winning a competition of this nature?
Happy, satisfied and relaxed. The pressure the fortnight before is terrible, the nerves, the studying... Also, when I took the theory I felt I'd made a mess of the exam, so then I became even more nervous. I was absolutely overjoyed, and when you see the people who've helped you through the preparation process are happy too, you're more pleased than ever.
About Sergi Figueras
Sommelier at the Bravo 24 Restaurant (Hotel W - Barcelona)
Winner of the Best Sommelier in Spain Competition 2012
What was the first thing you did on winning?
I hugged Pepe Roldán, president of the Barcelona area's Catalan Association of Sommeliers, who had helped me a lot and been very attentive and kind.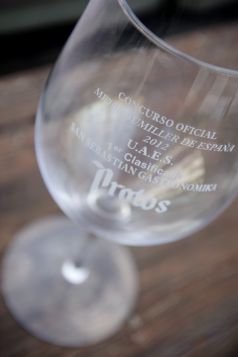 How long did it take you to prepare?
To be honest, the intensive part with most studying were the days before, but as for the rest I didn't give it much consideration, since I usually read anyway between serving, and the wine list we have is fairly complex and makes us keep ourselves constantly up-to-date.
How do you manage the pressure of a competition like this?
I felt I was putting myself under pressure, but I thought that if I was capable of going up on stage to play the guitar I could also go up onto the stage at the contest. When I was studying I had very demanding teachers and they prepare you in advance for the pressure and rigour.
What was the most complicated part of the competition?
For me it was the decanting, because last year I lost because of that test, I raised the bottle in the Catalan contest and in the Spanish one two wax seals broke and I spent too long cleaning the glasses.
We read in the Diario Vasco some remarks you made where you claim that "a sommelier doesn't stop being a waiter, and anyone who considers himself more than a waiter is mistaken". Is this definition complete or can we add touches to it?
If Josep Roca, our "God", is the first to describe himself as a wine waiter and Antonio Lopo, my teacher, says that he isn't a sommelier then what can I say? It's a way of behaving and thinking. In Carles Abellán's restaurants we all have the same philosophy and nobody was surprised that I said this, as we all serve dishes here. Perhaps I would add that in my opinion a sommelier transmits what the oenologist does to the customer so as then to pick up impressions and pass them on to the wineries.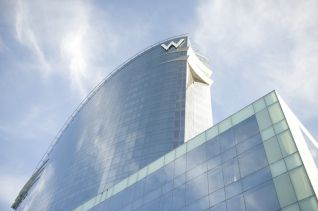 What role does a sommelier have in raising wine awareness among the general public?
The fundamental thing for me is whether you like a wine or not. We have customers who tell me they know nothing about wine, but I tell them the main thing is whether they like it or not. I believe that a sommelier doesn't sell the great wines, they are asked for. Personally, I'm not capable of selling great wines – people explicitly ask me for an Ermita or a Petrus themselves. It's more fun looking for the quality-price ratio and trying to surprise and please.
Any short or long-term professional objectives?
For the time being I want to stay at Bravo 24, as they have given me a lot of confidence and I'd like to try and repay their trust.
Quick wine test
A winery with a great product:
Raúl Bobet's Castell d'Encús.
A special grape variety:
Pinot Noir, although I'm keener on whites.
A glass of wine should be accompanied by:
Good company.
For you wine is:
Discovering all the effort, work and life there is in the vineyards behind every glass.
Recommended articles
Comments