Woman discovers treasure trove of wine under house while cleaning.
A homeowner was left stunned after finding a stash of vintage wines dating back 50 years while cleaning her house, and has since been able to identify the bottles despite damage to the labels.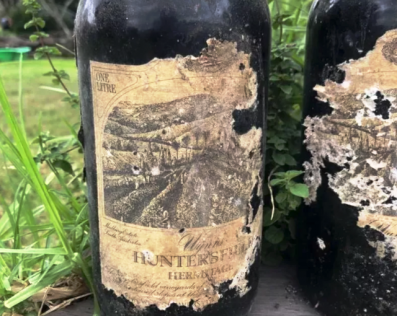 Ingrid, 28, who hails from Sydney, said that she had discovered a heavy box while cleaning that both she and her husband struggled to shift.
It transpired that it was full of a dozen bottles of wine that were still full, with decipherable labels suggesting the liquid dated back as far as 1969.
The wines were made by the South Australian Modbury Estate, located in Wynn Vale in Adelaide, South Australia.
Having made it that far, the couple turned to Reddit to see if they could discover anything more about the wines.
One commenter wrote, "Always a cool piece of wine history, digging out old Australian Hermitages. I doubt they'll be good, but sometimes these old Hermitages can be spectacular. I had a '76 Seppeltsfield Show Reserve recently that was still super interesting, if a bit past it."
"My mom found something similar at a garage sale once," said another slightly less optimistic commenter. "My husband and I were brave one night and decided to give it a go. Let's just say vinegar tasted better. But hey, it was worth a shot. Good luck to you and your liver."
Ingrid said that the couple had spotted a couple more boxes underneath the house, and so planned to continue their treasure hunt in the coming days.
So while the wine may or may not be drinkable, the pair did uncover a little piece of history underneath their home.
Information from The Drinks Business
Recommended articles
Comments