Scala Dei Heretge, the DOCa Priorat´s Top wine according to Decanter World Wine Awards.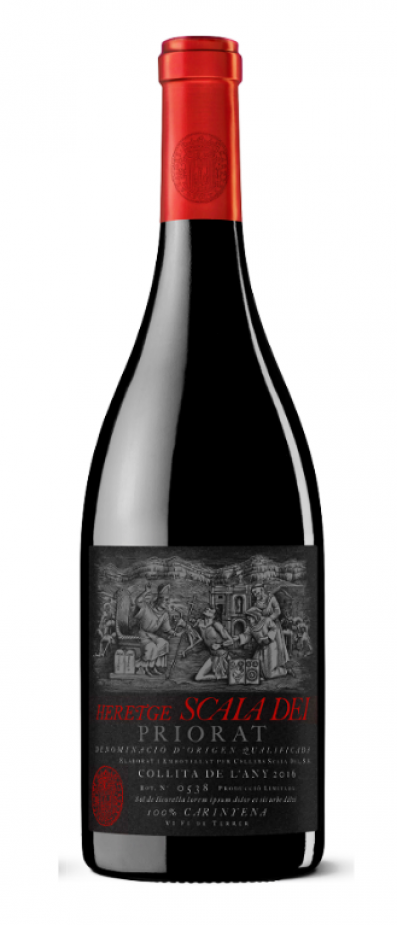 Heretge 2017, from the Scala Dei winery (DOCa Priorat), has obtained the highest recognition (Best in Show) in the Decanter World Wine Awards 2021. Only 50 wines from across the world have attained this distinction, nine of which were made in Spain. Moreover, Scala Dei Heretge was awarded 98 points, the highest score awarded in the competition, which has only been attained by five other wines in the entire world (four white wines and one red.)
The Decanter World Wine Awards, which celebrated its 18th edition this year, is one of the world's most important and prestigious competitions and owes its international reputation to the rigorous judging process, with a jury composed of the best tasters on an international level.
Scala Dei Heretge
Heretge is a single varietal red wine made from Cariñena, a minority variety in the Scala Dei vineyards, a "heresy" against the historic beliefs of the winery (which makes wines, predominantly, from Garnacha.) This wine comes from mainly north facing vineyards planted between 80 and 95 years ago.
The wine is made in a similar way to the Garnachas from historic vineyards. Basically, the philosophy is to minimise intervention, with the aim that the wines show the particular characteristics of the terroir, with Priorat's slate soils having a profound influence. The wine is refined in a 4000-litre French oak foudre over 16 months.
Cellers Scala Dei, pioneers in Priorat
Scala Dei is Priorat's oldest winery and the first to make estate-bottled wine. Its origin lies in the lands that surround the Scala Dei monastery. Respecting traditional winemaking skills and adapting them to new techniques, it stands out for having the oldest and most outstanding vineyards in the region. Vineyards that have been preserved over centuries, in parcels located between 400 and 800 metres above sea level, which - together with the unique character of their soils and different orientations – are factors that provide the grapes with a wide range of nuances for the production of wines.
Recommended articles
Comments