Louis Roederer releases still wines from Champagne
Champagne house Louis Roederer has released a duo of single vineyard still wines from the region under the Coteaux Champenois appellation.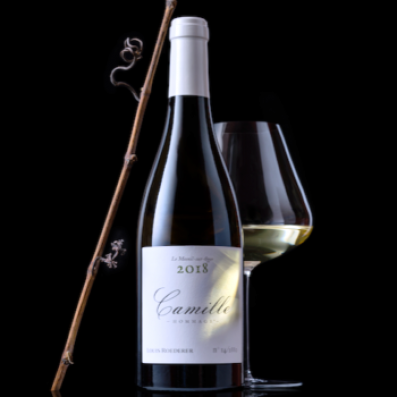 Named 'Hommage à Camille', after Camille Olry-Roederer, who ran Louis Roederer upon her second husband's death in 1932 until 1975, the still wine range includes a Pinot Noir and a Chardonnay.
Forward thinking in her approach, Olry-Roederer helped to modernise Louis Roederer and successfully steer it through the mid-20th century.
She had a habit of surprising her guests at dinner with still wines from some of the house's top vineyard plots.
Aiming to offer a fresh take on Champagne's terroirs, Camille Charmont 2018 is a 100% Pinot Noir from a 43-acre plot in the Charmont lieu-dit in Mareuil-sur-Aÿ. The wine has a UK RRP of £155.
Camille Volibarts 2018 meanwhile, is a 100% Chardonnay from a 55-acre plot of "historic" vines in the Volibarts lieu-dit in Le Mesnil-Sur-Oger priced at £130.
Just 1,631 bottles of the Pinot were produced, while 2,880 bottles of the Chardonnay were made. The duo are due to go on sale at The Savoy hotel and high-end retailers in the UK at the end of April.
A long time in the planning, the house describes the cuvées as "an exciting representation of the vitality and finesse of Louis Roederer's wines in a single-varietal and single vineyard wine with an identity of its own."
Olry-Roederer's great-grandson, the house's current proprietor Frédéric Rouzaud, wanted to pay homage to Camille via the wines, in a bid to capture her "bright personality, vital energy and exceptional tenacity".
Information from The Drinks Business
Recommended articles
Comments