The Queen is launching her own sparkling wine in Platinum Jubilee celebration
Showing that the Royals know a thing or two about celebrating properly, Buckingham Palace has announced that it is releasing its own English sparkling wine in honour of the Queen's Platinum Jubilee.
Yes, the Queen is preparing for the upcoming Platinum Jubilee celebrations by releasing her very own English sparkling wine with the Royal Collection Trust.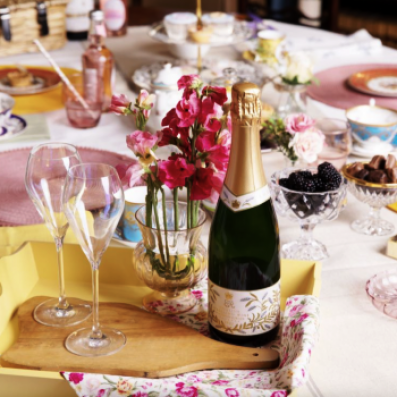 The tipple is a blend of Chardonnay, Pinot Noir and Pinot Meunier and will cost £39 to purchase. Its bottle is enrobed in a golden-embroidered label inspired by the Queen's Robe of Estate, which she wore upon her Coronation in 1953.
The fruit inside the bottle was grown on vineyards in Kent and West Sussex and is produced using the traditional method to create a golden sparkling wine with rich, honeyed aromas according to the Royal Collection Trust.
The sparkling wine comprises a blend of 50% Chardonnay, 40% Pinot Noir and 10% Pinot Meunier.
It can be purchased online from the Royal Collection Shop, though the website notes that it can only be shipped within the United Kingdom.
According to Royal Central, profits from the sale of the Queen's sparkling wine will go back to the Royal Collection Trust, a registered charity that helps to fund the conservation of the Royal Collection.
Information from The Drinks Business
Recommended articles
Comments