Space-aged Petrus tastes "more floral" than earth-aged equivalent.
A bottle of Petrus aged for a year in space was found to be "softer" and "more floral" than its Earth-aged equivalent, hinting that its cosmic journey may have sped up the ageing process.
As reported by AP, researchers in Bordeaux released their findings this week after a dozen steel cylinders of Pertus and 320 Merlot and Cabernet vine canes returned from space in January after a trip aboard the International Space Station.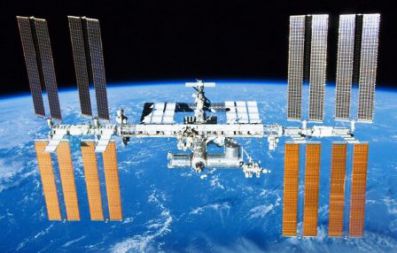 The space travel and zero gravity environment was found to "energise" the vines, which grew faster in space than vines on Earth, despite limited light and water.
The space-aged Petrus, meanwhile, was tasted blind by 12 experts at the Institute for Wine and Vine Research in Bordeaux alongside the same vintage that had remained on Earth.
According to AP, British-born, Bordeaux-based wine critic Jane Anson said the Earth-aged Petrus tasted "a little younger than the one that had been to space."
"The one that had remained on Earth was still a bit more closed, a bit more tannic, a bit younger. And the one that had been up into space, the tannins had softened, the side of more floral aromatics came out," Anson added.
The experiment was organised by Space Cargo Unlimited, which is headed up by CEO Nicolas Gaume, who, according to AP, had tears in his eyes at the outcome.
Recommended articles
Comments