Veuve Clicquot launches La Grande Dame 2012
Veuve Clicquot has launched the 2012 expression of its La Grande Dame prestige cuvée with a limited edition look by
Japanese artist Yayoi Kusama.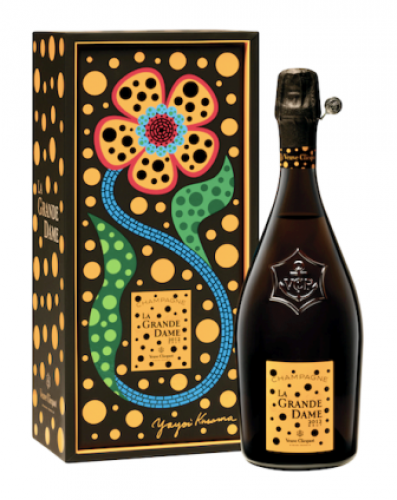 Unveiled over Zoom to UK press yesterday, Veuve Clicquot chef de cave Didier Mariotti described the new release top of the range expression from the house as "a very vertical wine", with great ageing potential.
Hailing from the critically-acclaimed 2012 harvest in Champagne, the prestige cuvée is almost entirely made with Pinot Noir, with just 10% Chardonnay added to the blend to bring additional freshness.
Since the 2008 vintage of La Grande Dame, the house has made its top expression a 90% Pinot-based cuvée to emphasise Veuve Clicquot's particular focus on this variety – the producer's vintage and Non-Vintage Yellow Label Champagnes have a dominant proportion of Pinot Noir, with both containing around 55% of the grape.
Yayoi Kusama has designed the La Grande Dame 2012 case and bottle using her symbols: flowers and polka dots.
The limited edition 2012 expression of the Veuve Clicquot prestige cuvée will be released in the UK for £160 through Selfridges on an exclusive basis from 27 October until 9 November, when it will be more widely distributed.
La Grande Dame was first launched in 1972 with the 1962 vintage.
Recommended articles
Comments