Sara Pérez: ""Using a barrel is like hiding the wine in a coat and make up, with ceramic you have the sensation of laying it bare"
Mas Martinet is one of the bodegas which fought to defend the Priorat DO in its infancy and which helped it obtain the prestige it enjoys today. It was Josep Lluís Pérez who started the venture and in 1996 he passed the baton to his daughter Sara Pérez, who made ecology the calling card of wines from the Bodega.
The history and geology of Priorat are transmitted through its wines, working with native grape varieties up in the high costers to preserve the tradition of one of Catalonia's most recognized wine regions.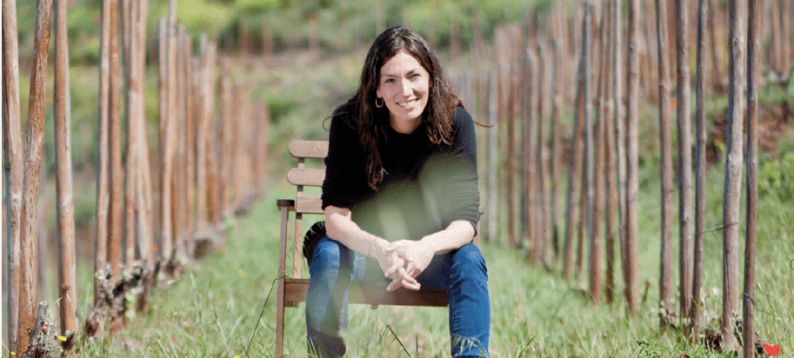 Dialogue with Nature
Sara Pérez graciously welcomes us and takes us on a tour of the vineyards giving us the history of Clos Martinet's 6 hectares. They have worked in a totally environmentally friendly manner here since 2000, when they decided to shift their way of viewing and understanding life during the harvest, winemaking and maturation. The new land that they work following natural water lines is a good example of their approach: "These biological corridors allow us to adapt to nature and harness its strengths."
At Mas Martinet the culture of working the vineyards naturally is fundamental, as Sara Pérez explains: "it is important to create a dialogue with nature, not to force it against its will, it is vital to establish synergies because then we make Nature more productive. We have to pull in the same direction as Nature. "
The move to environmentally friendly winemaking
The first vintage of wines from Mas Martinet was released in 1989 and in 2000 they made the move to environmentally friendly winemaking, tough work, according to Sara Pérez. The shift to this type of viticulture requires patience and hard work, "It's like when someone stops smoking, he or she coughs at first, feels worse, but then gets much better."
According to the winery manager, working in an ecological manner has been "a positive change because the wines are fresher and more elegant." Despite a tough transition, Perez says they have already seen tangible results "we made fantastic wines in 2011 and 2012, and 2013 as been amazing so far!".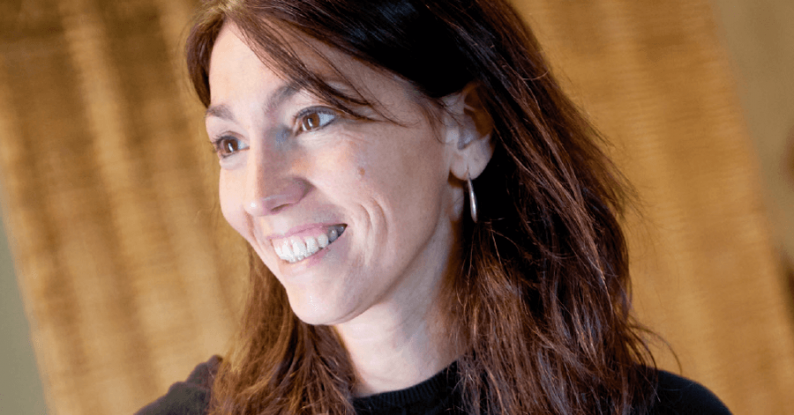 Ecology: from straw to amphoras
"Licorella" is a type of soil that absorbs too much heat so to prevent the soil getting too hot, the Mas Martinet team had experimented with several different methods until they decided to try placing straw on the ground in 2011: "we want the grapes to reach full maturity, but we don't want them to bake, and we discovered that the soil of the banks we had covered in straw was at 27°C and not 42°C." 2012 saw the Mas Martinet vineyards covered in straw.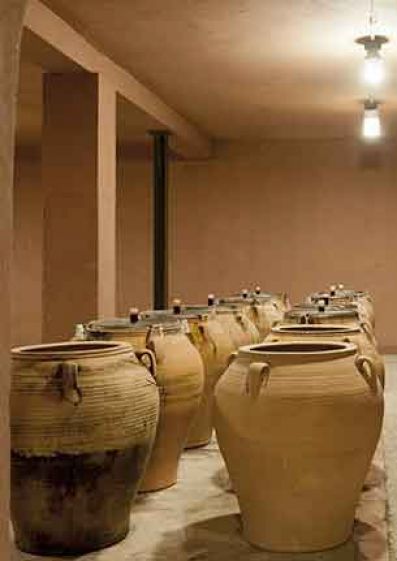 The work in the Bodega is also environmentally friendly. We are greeted by large cement jars as well as some ceramic amphorae which they confess they are only just beginning to explore. Sara Pérez' reason for using this material is clear: "using a barrel is like hiding the wine in a coat and make up, with ceramic you have the sensation of laying it bare, I think it is the perfect connection with the terroir". Before working with cement they worked with stainless steel, but this meant too much control as far as the owner is concerned, who claims to enjoy winemaking more when she uses concrete: "I like it because the wines are more slender and elongated."
The Bodega works with wild yeast "usually sugar changes to alcohol in 7 days, which releases a lot of heat and CO2, but with wild yeast it takes 32 days, so there is less CO2 pressure and I don't get peaks in temperature", explains Pérez.
The vinification of the wines is done together, trying to join cycles. By carrying out vinification in this way they do not know the exact percentages of the grape varieties that go in each wine, but for Sara Pérez this is not a problem: "varietal percentages are not important, what matters is what the wine conveys".
The environmentally-friendly approach also extends to energy, with the utilization of solar panels and generators, reducing energy resources, which they have to optimize as much as possible.
Priorat: the history of the wines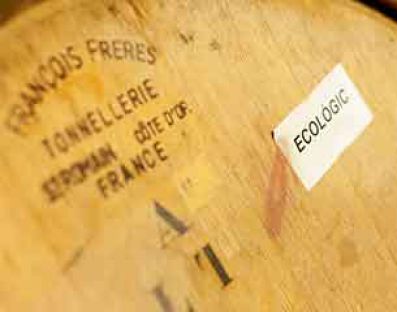 "The DO is not restrictive, in Priorat you can do pretty much what you want, it has always been permissive and tolerant". This is how Sara Pérez describes a DO that has been gaining popularity over the years but which had a difficult start, "at first nobody wanted the Priorat DO, but we have raised it up, it was like resurrecting a dinosaur ".
At Mas Martinet they respect the history of the land and its geological stages, from the era before the devastation of phylloxera to the rise of Priorat wines today. They strive to reflect each of these stages in their wines, produced in steep vineyards, or on spongy soil or from high land. Escurçons, Passeroles and Clos Martinet transmit three stories and three ways of making wine to "show, in this way, the great variety found in Priorat and to respect and pay tribute to the past, leaving the door open to new project," explains Sara Pérez.
Mas Martinet wines reflect a particular attitude, respect for the environment and contact with Nature. Now the Bodega intends to produce old wines, because "our wines age well, I'll open one of the 1990 and I'll be moved to tears by its perfection."
Escurçons: 100 years later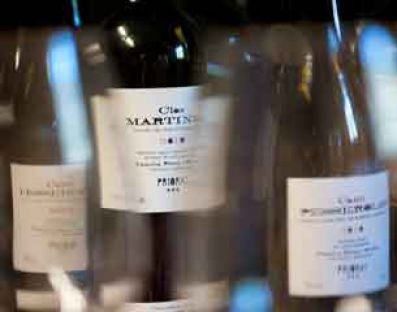 Accompanied by Sara Pérez, we reach the Escurçons vineyard, a traditional old plot which was legendary in the time before phylloxera. When the Boedga acquired the land, they were told by an old gent what was planted there and how the steep vineyards in the high land had been worked. As a testament to the old man who had worked the vineyard before, the desire was born to respect the land and restore it to life. Nobody had replanted the land for some 100 years.
They replanted in 1999 and in 2006 the first vinification took place. "This is not Priorat" Sara Perez said to herself when she tasted it, based of course on all the Priorat references she had at that time. Escurçons is a warm wine, it is not a wine from high ground, you feel it like the terrain: rising from the bottom up. We wanted to emulate the history of the vineyard and its production before phylloxera. My idea was to convey what someone had done many years earlier in this same terroir".
During our walk through Escurçons, Sara Perez evokes the past with some emotion and concludes: "My real dream would be to make the wine up here, bury the amphorae in the ground, put in the wine and sit back and wait."
Recommended articles
Comments