Ruth Sierra de la Gala: "It's easy to make basic rosé, but much more difficult to make high quality rosé"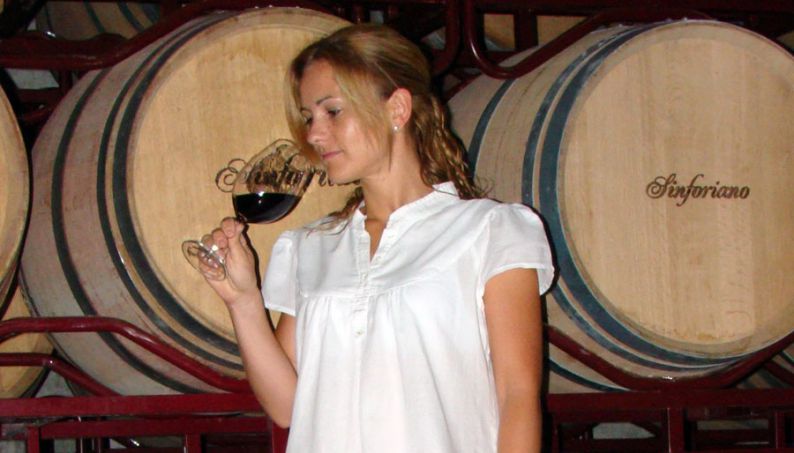 Ruth Sierra, Bodegas Sinforiano
Andrew Black: Your rosé, "Sinfo", is served in virtually every bar in Valladolid. Have you always specialisedin rosé wines?
RS: Yes, for generations.
AB: How old are your vines?
RS: Some are over 80 years. There are very old vines all over Cigales. In fact, it's the Spanish appellation with the highest proportion of old vines.
AB: With very old vines, wouldn't it be better to concentrate on red wine production?
RS: We make excellent reds from our oldest vines, although we didn't start doing this till the late 1990s. Our rosé comes from our youngest vines.
AB: And how old are they?
RS: 30 years! Some would call those old too.
AB: What does this area have that enables you to produce good rosé? Is it those old vines?
RS: Yes, but also the terroir. Our soils have huge limestone content. And this produces wines with structure but also elegance. Both in rosé and red. However, the key factor is our experience and savoir-faire. It's easy to make basic rosé, but much more difficult to make high quality rosé.
AB: Why?
RS: In order to build character and complexity in our rosé, we blend different varieties of red and white varieties, which need to be ripe at the same time. Maceration
times are always tricky to determine to get the right colour and find the perfect balance between nose and palate. With reds, it's so much easier. If you've got ripe and healthy Tempranillo, the job is almost done. Rosé is much more challenging.
AB: Today, the Cigales Control Board allows you to make rosé only from red grapes. Are you tempted to do that and make your rosé vinifications simpler?
RS: Not at all. The blend of different varieties of red and white is necessary for good balance. And the presence of Verdejo adds aromatics and Albillo gives finesse.
AB: Despite very old vines, great terroir and low yields, Cigales red wines are less famous than those of Ribera del Duero? Why is that so, in your opinion?
RS: Because we've only been making reds since the 1990s. Up till now we haven't been lucky enough to have powerful leaders, like Vega Sicilia. And we haven't known how to sell our reds as well as other regions have done.
AB: When you compare like for like -a good Cigales red and a good Ribera- what's different in terms of taste?
RS: I think wines from good terroir in the two appellations are very similar, especially as the grape variety is the same. So when you do a blind tasting in which you have good Cigales with good Riberas, you often think that the Cigales are Riberas.
AB: How do you manage to keep growing and getting more success at Sinforiano?
RS: Today we are producing a relatively high volume of rosé. We don't want to produce too much, but our Sinfo brand is doing very well, and we need a reasonable production because margins for rosé are low. Sales of Sinfo have enabled us to introduce more niche brands, like an oak-fermented rosé and a premium red.
AB: The local wine lovers of Valladolid are doing a grand job for you! Where are you looking to increase your sales?
RS: Mainly in Germany, Poland and Belgium.
AB: Do you need to be more marketorientated for your reds?
RS: In Spain definitely. Thanks to our old vines, we produce a completely different style and quality compared with the young Ribera reds that are in demand locally and most of which need to be consumed within a year of production. Our semi-crianzas are like Ribera crianzas, and our crianzas are like Ribera reservas. On the export market, at least, we have much better success.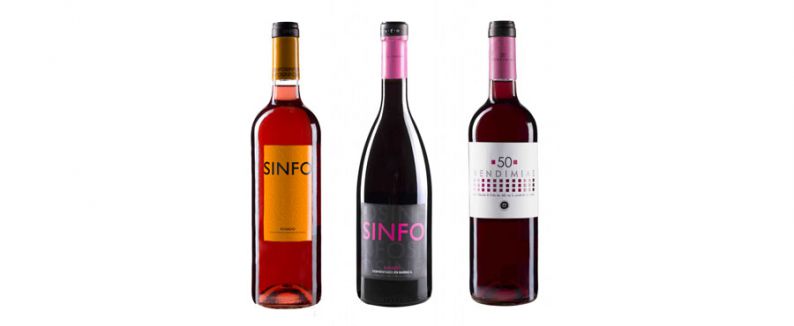 SINFO rosé 2015 (3.60 € per bottle)
SINFO barrel-fermented rosé 2013 (7.50 € per bottle)
50 VENDIMIAS red special release 2009 (45.00 € per bottle)
Bodegas Sinforiano
Since 1966, the year of itsfoundation, the techniques, experience and dedication of the Vaquero family and the team that forms the core of the Sinforiano Vineyard, have engendered a protocol of work that is the essence of our philosophy and company culture: the continuous improvement of quality and service.
Area: 70 hectares
D.O. Cigales
Founded: 1966
Location: near Mucientes towards Villalba
Owners: Sinforiano family
Winemaker: Ruth Sierra de la Gala
Recommended articles
Comments