Russia's new fizz law "unacceptable" says French Champagne industry
France has hit back at a new Russian law ordering French Champagne makers to label their bottles as sparkling wine.
French Champagne producers are seething in the wake of a new law, passed by Vladimir Putin, that states only local Russian producers can label their bottles "shampanskoye" – the Russian equivalent of Champagne.
While French producers are still allowed to use the word Champagne on the front of bottles, they must replace it with the term 'sparkling wine' on the back.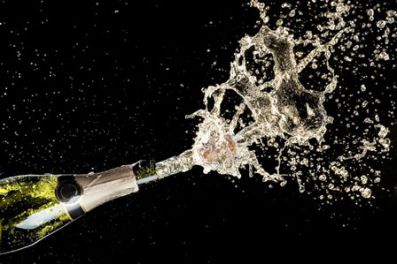 On Tuesday, French Agriculture Minister Julien Denormandie weighed in on the debate, insisting that only Champagne's vineyards can truly use the name.
"You can imagine the reaction of the French authorities," Mr Denormandie told Sud Radio. "The word Champagne comes from that beautiful region of France where Champagne is produced."
As Le Comité Interprofessionnel du vin de Champagne website clearly states: "Champagne only comes from Champagne."
French media have suggested Moscow's move could be part of an effort to revive the shampanskoye sparkling wine industry in its Soviet-era home of Crimea, which Russia annexed from Ukraine in 2014.
Champagne producer Moët Hennessy had initially announced it would be suspending its exports to Russia in light of the law change, a move that Leonid Rafailov, the director general of AST, one of Russia's main wine distributors, acknowledged as being "justified."
However, by Monday, the company had U-turned, announcing it would resume deliveries: "The Moët Hennessy Champagne houses have always respected the law in place wherever they operate and will restart deliveries as soon as it is able to make the [label] changes," the group said.
Information from The Drinks Business
Recommended articles
Comments