Ramón Bilbao "ell on the way" to smashing sustainability targets.
Spanish winemaker Ramón Bilbao is "well on the way" to meeting its sustainability targets before the end of the year, having already exceeded its goals on lowering greenhouse gasses and waste.
Ramón Bilbao's target is to reduce its impact in the four basic pillars of sustainability – reduction of greenhouse gases, energy efficiency, water management and reduction of waste – by 20% between 2016 and 2020.
A recent audit showed that the producer, the first to gain certification from the Wineries for Climate Protection organisation in Spain, has reduced greenhouse gasses by 23%, waste by 91%, and energy efficiency had met 62% of its objective by the end of 2018.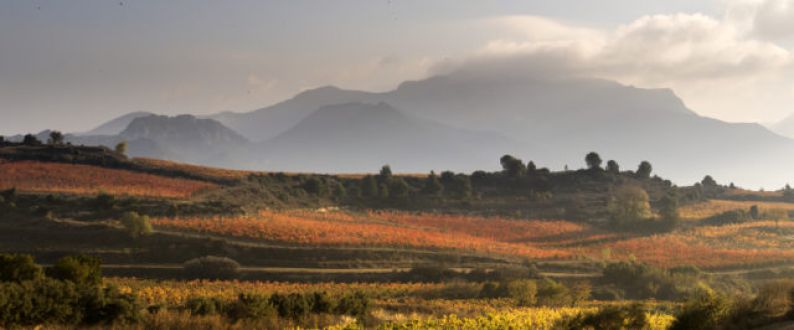 Carmelo San Martin, head of sustainability at parent company Zamora, said the producer is "well on the way" to reaching its targets by the end of the year.
San Martin said one of the most challenging issues for Ramon Bilbao has been reassessing its use of water, particularly in the winery itself, where machinery needs to be kept as clean as possible during production.
"We have intelligent irrigation in the vineyards to control the water-stress of each vine which helps avoid waste, but inside the winery is the biggest obstacle," he said.
"It's vital to have clean facilities, particularly at harvest time, and we have always used as much water as we need do this. But now we are working out how to measure and replace some of our winery practices and we are investing in more efficient tools, so we are becoming more responsible. Everyone on the team is getting on board with this."
"We are very happy with the results in only the second year of implementing the Wineries for Climate Protection programme, and are already well on the way to exceeding our 2020 goal."
Ramón Bilbao's sustainability agenda for 2020 includes solar panels at the winery to ensure supply of only 'clean' electricity and recycling water from previous treatment programmes. In the vineyards, the winemaking team will also focus on precision viticulture using data from local weather stations to pin-point specific needs for additional irrigation and disease treatments, and follow a philosophy of high-altitude viticulture to lessen the need for pesticides and herbicides.
"Securing a sustainable future is a 'must' for Zamora Company," said Zamora's director general Emilio Restoy. "We have outlined our commitment to the environment in our corporate manifesto, and are determined to tangibly show our role in a mission shared by the whole Spanish industry: to be increasingly open and more ambitious in matters of sustainability.
"What's more, today it is impossible to operate in international markets without having a reliable, recognised environmental certification: it is your visiting card when you approach the more advanced markets, and this is where Zamora Company has big plans for the future."
Wineries for Climate Protection certification, which first launched in 2015, is the first and, so far, only sustainability accreditation specifically for wine businesses.
Its aim is to develop a method which respects international parameters about sustainable processes and practices, applied to the real situation of the wine industry in Spain, and to align it with the standards which are already widely disseminated among the players in the international winemaking sector.
The programme has 24 member-producers so far including González Byass and Familia Torres.
Information coming from The Drinks Business
Recommended articles
Comments