Lanson launches Le Black Reserve in Hong Kong
Champagne house Maison Lanson introduces its latest new cuvée Le Black Reserve in Hong Kong market.
Le Black Reserve is one of the creations by winemaker Hervé Dantan when he arrived the winery in 2013 with the aim to exile in the world of gastronomy.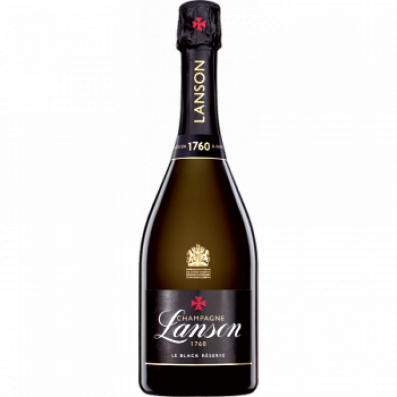 The non-vintage brut champagne combines freshness, complexity and fullness. It is a descendant of the Black Label, retaining the same freshness and vitality but with a more gastronomic vocation and a more thorough work of blending of 50% Pinot Noir, 35% Chardonnay and 15% Pinot Meunier across a selection of finest Crus of Champagne including 70% of Grands and Premiers Crus.
The original Champagne vinification method with predominantly non-malolactic fermentation in order to retain the freshness. 45% of reserve wines come from a collection of Grands and Premiers Crus matured in oak casks and spread over nearly 20 years to offer maturity and fullness. Before the bottles are released, it is aged in the cellar for a minimum of 5 years.
Moreover, the brand announces the redesign of its champagne range and packaging.
The house has rebranded their offerings to three consistent range, namely the Core Range, which illustrate the house style (le Black label Brut, le Rose, le White Label Sec, le Black Reserve and le Blanc de Blancs), Rare & Exceptional, which expresses the specific terroir of the house (including Green Label, Vintage 2009 and le Clos Lanson), and finally two Cuvée de Prestige expressions that are created with 100% Grands Crus sublimating an exceptional vintage, comprising la Noble Cuvée Brut 2002 and la Noble Cuvée Blanc de Blancs 2002.
Regarding the new design of the bottles, the house reworks the aesthetics with a delicate and contemporary approach. They have especially put effort into the back labels by focusing on greater transparency and precise information, including details of the blends, dosage, harvest base, reserve wines, date of disgorging and the traceability of the bottles, of each cuvée. By doing so, the house hopes to promote its expertise and underscore the precise quality to the consumer.
Maison Lanson is exclusively distributed by Enoteca in Hong Kong.
Information from The Drinks Business
Recommended articles
Comments