Bodegas Cosme Palacio announces new winemaker
Bodegas Cosme Palacio is embarking on a new stage of initiatives in a bid to become a leader in the production of high quality wines, with José Tejedor taking up the baton from Roberto Rodríguez as the new winemaker.
The winery was founded by Don Cosme Palacio y Bermejillo in 1894 in the foothills of Laguardia, a renowned area of the Rioja Alavesa.
Roberto Rodríguez has left his post as head winemaker after a 38-year career at Bodegas Cosme Palacio.
Rodríguez is handing over leadership to Tejedor, who is joining the winemaking team as technical director of Bodegas Cosme Palacio under the leadership of Almudena Alberca MW, winemaking director of
Entrecanales Domecq e Hijos
.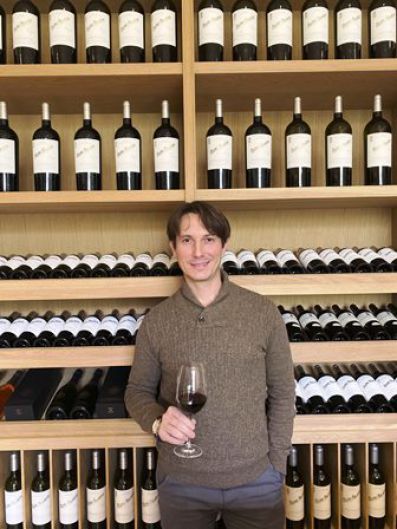 José Tejedor Tejedor has a Masters in Oenology, Viticulture and Business Management from the University of La Rioja, later achieving a Winemaking Diploma from the University of Montpellier and an EMBA from ESIC, Barcelona.
Tejedor has previous experience consultant winemaker in the Baron Philippe de Rothschild winery in Maipo Chile, assistant director in Bodegas Numanthia (D.O. Toro), and technical director at Château Carcanieux (Medoc, France) and Domaine La Cendrillon (Corbieres, France).
Tejedor said of his new position: "I am very excited to come back home to Spain and take on this role at a winery with such a long history behind it. It represents a great responsibility, which I am thrilled to inherit, as Cosme Palacio is a brand with a great personality and a character that makes it unique. That is why it is a winery of reference in the Rioja Alavesa."
Cosme Palacio Crianza, which has been recognised by the D.O.Ca. Rioja within its Village Wines category, will remove the word 'Crianza' from its front label and replace it with the reference "Vino de Laguardia" thus highlighting the value of its terroir and origin.
The distinction Vino de Municipio or Village Wine guarantees that the grapes come from and the wine has been made, aged and bottled within the same geographical area, in this case Laguardia.
Cosme Palacio Reserva will also include this distinction on its labels from the 2017 vintage, which will go on sale in 2023.
Additionally, the winery is strengthening its commitment to barrel-aged white wines from Rioja, launching Cosme Palacio Blanco Reserva for the first time with the 2018 vintage.
The wine, with a limited production of 10,000 bottles, will soon be available in the UK with a RRP of £24.
Information from The Drinks Business
Recommended articles
Comments