Raimat presents first organic vintages of two of its most iconic wines: Abadia and Chardonnay
Raimat (Costers del Segre - Lleida) presents the first completely organic vintages of two of its most iconic wines: Raimat Abadia and Raimat Chardonnay. Both were made following the European Union's organic farming principles, which include, among other factors: the protection of the vineyard with natural products; the use of organic materials as fertilizer; the control of weeds using mechanical means and the reduction of the use of sulphur dioxide in the winery. Abadia and Raimat Chardonnay join the winery's other wines that are already certified as organic, such as Vol d'Ànima, Ventada (garnatxa blanca) and Boira (garnatxa negra). Raimat - with 100% of its vines certified as sustainable - is Spain's leading research and development centre for the wine sector with flagship programmes for sustainability and the environment.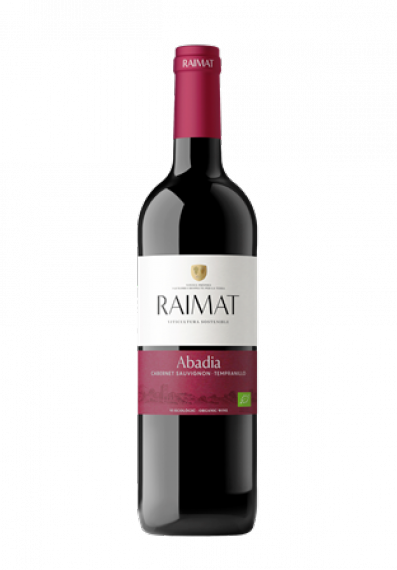 Raimat Abadia ECO
Abadía is emblematic of Raimat. It represents the essence of the winery and is the oldest wine brand in the D.O. Costers del Segre. A well-structured, fine and elegant wine that combines ripe black fruit with notes of tobacco and dark chocolate.
It is made with selected Cabernet Sauvignon and Tempranillo grapes that come exclusively from Raimat vineyards grown on very old soils, formed of Pyrenean gravel and soils that are very poor and chalky. Vineyards where native species of plants are grown as cover to promote biodiversity and avoid erosion and compacting. This terroir leads to vines with low vigour, giving intense, flavourful and aromatic wines.
The 2019 vintage was excellent. The spring was cooler and more humid than usual and the month of September was marked by very mild temperatures, particularly at night, which lead to slow ripening, resulting in wines with very smooth tannins with natural sweetness, great freshness and fruit intensity on the nose.
Raimat Abadia is a deep cherry red colour, with violet highlights that denote its youth. On the nose, it displays complex aromas of ripe red fruit, well integrated with touches that include toasted and resinous notes from the time spent in oak. On the palate, it is broad, balanced and rounded. It is well structured due to the power added by the Cabernet and fine and elegant thanks to the Tempranillo. A long finish, with lingering notes of ripe fruit.
As for food and wine pairing, Abadía is one of Raimat's most versatile wines: it makes an excellent partner to meats as well as dishes that include mature cheeses, vegetables, pulses and all kinds of pasta.
Raimat Abadía has just received a gold medal in the international Gilbert & Gaillard guide.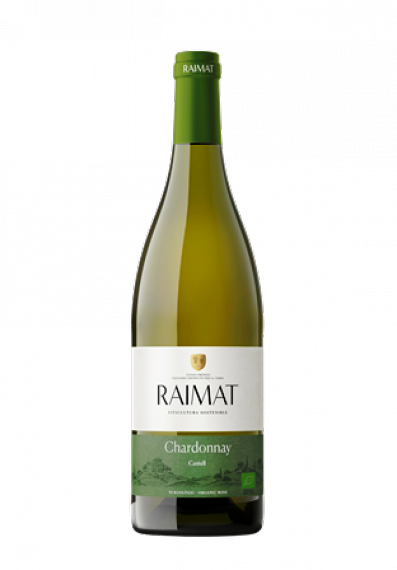 Raimat Chardonnay ECO
Raimat Chardonnay 2019 is the first organic vintage of this wine, made from Raimat's iconic variety. Chardonnay produces wines that are highly aromatic, complex, fresh and fruity. It comes from Raimat's vineyards with two very different types of soil: some are shallower, with a coarse texture, which give fresher grapes, with more citrusy aromas and flavours. The others are deeper with a stony texture, giving riper grapes with intense aromas of tropical fruit. The vines coexist with natural grass cover that helps keep down weeds, as well as improving biodiversity, pest control, soil fertility and avoiding erosion. Pest and disease control is carried out ecologically, so that the grape can expresses itself fully.
The Chardonnay is harvested at night, to retain the grapes' aromatic intensity. The vines selected for this wine are harvested in different phases and at different levels of ripeness, so that all the citrus and tropical fruit aromas and flavours are integrated to achieve the level of complexity and richness of nuance found in this wine.
Raimat Chardonnay is a bright and intense yellow coloured wine with golden highlights. It is a well-structured wine that is very intense on the nose (melon, peach, nectarine and lychee). Subtle notes of tropical fruit are interlaced with notes of citrus that add great freshness. In terms of pairing, it is the perfect partner to dishes that include white meats, fish, seafood, rice, pasta and salads.
Raimat Chardonnay has just received a gold medal in the international Gilbert & Gaillard guide.
Recommended articles
Comments