Prince Robert of Luxembourg sells cellar for US$6.2 million
HRH Prince Robert of Luxembourg, the CEO and chairman of Bordeaux empire Domaine Clarence Dillon, has sold his personal cellar through Sotheby's for $6.2m (£4.9m) in support of medical research for mitochondrial-related conditions.
All of the 181 lots were sold, consisting of some 4,200 bottles of rare wines. As many as 86% of lots achieved prices above their high estimates.
The sale of the personal cellars of Prince Robert of Luxembourg, his family and friends was estimated to raise between $2.8m and $4m. The total sale ended up smashing this target, bringing in $6,238,500.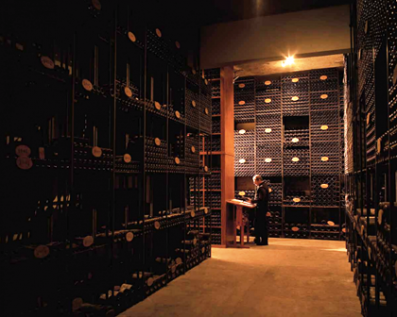 The auction saw registrants from 30 countries across the world, with three times the number of regular registrants for a Sotheby's wine sale.
The sale, which took place on Saturday 21 May, represents the largest quantity of wine coming direct from châteaux cellars ever to be offered for charity.
Substantial funds have been raised for The PolG Foundation in support of medical research into finding a cure for mitochondrial-related conditions – a long-term genetic disorder that divests the body of its energy to function properly.
Prince Robert and his wife, Princess Julie founded The PolG Foundation, a United States Public Charity, after their youngest son Frederik de Nassau was diagnosed with a mitochondrial disease in 2016.
Top lots
included a Primum Familiae Vini Haute Couture Case & Passport, sold for $237,500; a Domaine Clarence Dillon Console and Rare Château Haut Brion "Vertical", designed and commissioned by Prince Robert, to celebrate the first eight decades of the Dillon family presence at Château Haut-Brion, sold for £112,500; and a Jeroboam of Châteaux Haut Brion 1926, sold for $87,500
Prince Robert of Luxembourg commented that his now "empty cellar" had been replaced with a "full heart".
He said: "On behalf of all of the Mitochondrial disease community, my family and The PolG Foundation, I want to thank all of the bidders for providing us with a glass that is not only half full but now brimming over with hope and opportunity.
"We will be celebrating this amazing day with research, as we pave a solid path to finding a Cure for PolG.
"We are now firmly on the road to curing this gateway disease that I am confident will lead us to many other breakthroughs."
Recommended articles
Comments