Moderate wine, cheese and coffee consumption linked to reduced heart health risk.
An in-depth scientific review that analysed the findings of multiple studies on the relationship between food groups and cardiovascular health has found that moderate wine, cheese and coffee consumption could be linked to a healthier heart.
A research team at Italy's University of Naples Federico II, led by Dr. Gabriele Riccardi, conducted a review of the relative risks and benefits of consuming different food groups – though the study's findings on three rather desirable consumables: wine, cheese and coffee, were particularly interesting.
Dr. Gabriele Riccardi noted that a 2020 analysis of studies on cheese consumption found an 18% reduction in heart attack incidence among those who regularly ate cheese. Other studies also appeared to point to a reduced risk of cardiovascular disease among those who ate cheese in moderation.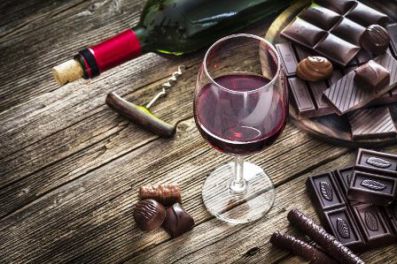 Meanwhile, coffee consumption of three cups a day has been linked to a 10-16% reduction in heart disease risk and even mortality. However, analysis shows that consuming more than five cups a day eradicated any such benefit.
When it comes to wine, Dr. Gabriele Riccardi found that drinking two glasses of wine per day was linked with the optimal reduction in risk of cardiovascular disease, at 32%. However, any higher consumption had an adverse effect on one's risk of cardiovascular disease.
Riccardi explained what he believes is happening with regards to alcohol consumption and heart disease risk to Wine Spectator:
"As a consequence of the increased blood flow, a greater amount of insulin reaches the muscle cells, thus increasing glucose utilization and reducing its concentration in blood," he said.
"In addition, moderate alcohol use reduces fibrinogen levels and clotting factors as well as inflammatory markers, thus reducing the risk of cardiovascular events."
Riccardi told the publication that moderate consumption of full-bodied red wines is likely to be best, as these contain higher amounts of polyphenols – whose anti-inflammatory properties may contribute to the reduced risk of cardiovascular disease and diabetes. He did qualify this by adding that the polyphenol content of one to two glasses of wine was unlikely to be sufficient, and thus consumption of other polyphenol-rich foods in moderation alongside the wine could be more beneficial.
"A glass of good wine is the natural complement of a meal that couples gastronomic pleasure and healthiness," Riccardi said. "Many centuries of human experience have taught us that longevity and quality of life can be significantly improved by what we eat and what we drink."
Information from The Drinks Business
Recommended articles
Comments