Vinexpo Paris 2021 cancelled
Vinexpo Paris and Wine Paris 2021 have been cancelled due to the pandemic, despite being moved to the later date of June this year.
As a result, the next set of Paris-based wine trade fairs will take place from 14-16 February 2022, returning to its usual time at the start of the year, it was announced today.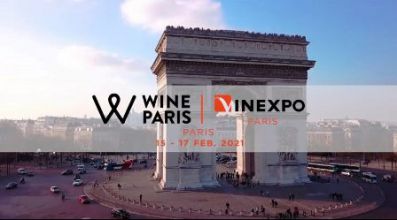 Unlike ProWein, which had to cancel its Dusseldorf-based trade fair in March 2020, and then again this year, Vinexpo and Wine Paris managed to run their exhibitions in 2020, as they took place in February, just ahead of the Covid-crisis in Europe.
Similar to ProWein, Vinitaly has also had to cancel its major wine trade fair for the second consecutive year, despite – like Vinexpo Paris – moving this year's event to a later date in June – Vinitaly normally takes place in April.
The organisers of the Paris exhibitions, Vinexposium, commented that due to continued uncertainties surrounding the coronavirus, the success of the event rescheduled for June could not be guaranteed, neither from an organisational perspective nor for its anticipated benefits for business.
Nevertheless, in a bid to maintain the connection between the Paris event and its exhibitors and visitors, Wine Paris & Vinexpo Paris are both planning "to provide a programme of international content and tools for the wine industry this coming June on Vinexposium Connect, the group's digital platform".
As for next year, the exhibition organiser said it was planning "a highly ambitions event".
"Everything is ready for February 2022 and we are now going to focus on making Wine Paris & Vinexpo Paris an even more central event and business hub so that it can be instrumental in fostering economic recovery," said Rodolphe Lameyse, CEO of Vinexposium.
Recommended articles
Comments