New Issue: Selectus Wines Magazine October 2017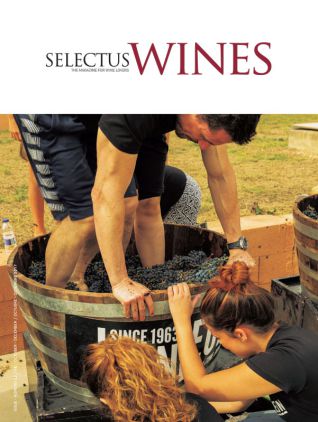 As usual, when we are busy working on our autumn issue, most of the wine producers have finished or are busy finishing the harvest.
It is that critical time of year again when it has to all come together, the moment to reap the rewards of the hard work carried out over the year. From what we are hearing in most wine regions, it appears that the grape harvest will be smaller than in previous years (fewer bottles), but perhaps of a significantly higher quality. Will the price of the wine go up? We'll have to wait and see...
So here we are at that time when producers see the result of all their hard work... and the same could be said of Selectus Wine. In 2017, our 5th anniversary year, we have been nominated for Best Spanish Wine Publication in the International Wine Challenge Merchant Awards and by the time you read this editorial, we will either know, or about to know, the final result (the Awards are announced on 16 October).
We are proud of this nomination and we would like to thank all our contributors and partners, past and present, for their commitment to our magazine. This nomination would not have been possible without them. Whatever the outcome, we will continue to work with the same rigour and humility that have gotten us to where we are today. We promise.
Selectus Wines no.22 (preview)
Recommended articles
Comments