Úrágya Tokaji Furmint 2015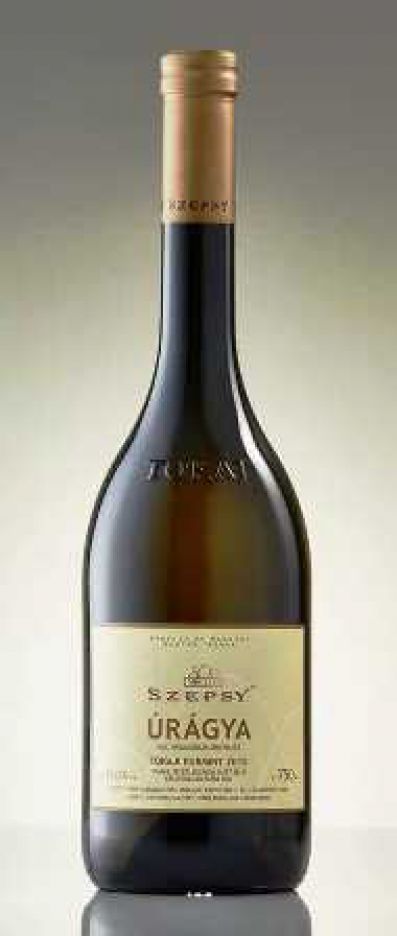 There is a well-known saying that in the land of the blind, the one-eyed man is king...
and when it comes to Itsvan Szepsy and Itsvan Szepsy Junior, father and son, this saying is particularly appropriate...
The Szepsys are wine producers in Tokaji, Hungary, a region where almost all the wines are sweet, and where botrytis cinerea, also known as noble rot, plays an important role.
If we look back at history, the first wine made from grapes affected by botrytis (Aszú) was produced in 1630 by an ancestor of the Szepsys. However, reference was already made to this fungal infection in the "Nomenklatura" book by Fabricius Balázs Sziksai, back in 1576. This fungus is responsible for creating some of the finest sweet wines in the world.
Generations have come and gone over a history spanning nearly 500 years, and today's generation of Szepsys has realised that the region's real treasure lies in its dry wine. They are therefore starting to add to the glory of the Tokaji region (if that were possible for a region which is already extraordinary), by producing exciting dry wines from the Furmint grape in the village of Mad.
There is a fine array of Grand Crus in Mad, but it is Úrágya that most excites the Szepsys and just seeing this beautiful vineyard, in its exceptional setting, brings me out in goosebumps. Its 1.3 hectares of old Furmint vines are planted in a soil primarily made up of red clay.
This is an area that exudes soul, here you can feel the perfect understanding between man and Nature, and you sense that, thanks to this understanding, the "liquid element" is born to give pleasure.
The wine has an imposing nose with a flawless balance of Furmint-barrel-lees. On the palate, less is more, with an infinite tension where texture, power and acidity come together in divine precision, a precision honed over several generations of Szepsys seeking excellence. Today this excellence is being produced and bottled as a dry wine!
This is liquid art, which has been perfectly crafted, step-by-step and vintage-after-vintage, for almost half a millennium, liquid art that we have the great luck and privilege to enjoy.
Chin Chin!
Recommended articles
Comments