MOËT suffers sheep theft in Champagne
Moët & Chandon has lost a flock of 14 sheep in a bizarre raid on its experimental eco-vineyard right at the start of the new year.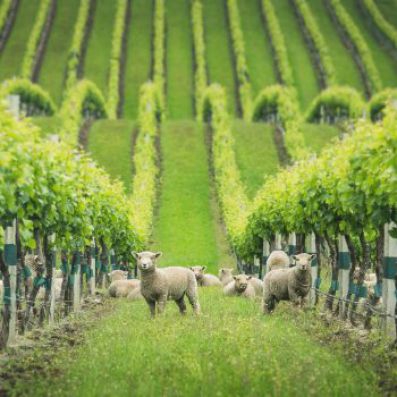 According to L'Union – the website and newspaper for the Champagne region – the world's largest Champagne producer has suffered a theft at its plot in Aÿ, where it has been trialling more sustainable viticultural management.
The theft was first recorded on 2 January, when one of the shepherds, who manage the flock on behalf of Moët, alerted Reynald Loiseau, a vineyard manager for the Champagne house.
Loiseau later found out that not only had the herd of 14 sheep been stolen, but also that a solar panel had been removed too, which was used to generate power for the electric fence containing the animals in the plot.
The sheep were used by Moët to keep down grass and weeds in place of herbicides or mechanical mowers and ploughs in the vineyard, which is a 5-hectare plot for trialling more sustainable forms of viticulture.
As reported by the drinks business in February last year, Moët Hennessy has announced that its entire wine division will be herbicide-free by the end of the year and it intends to invest €20 million in a new Champagne-based research centre focused on sustainable viticulture.
Sheep are one effective way to control weeds and grasses in vineyards, and do away with the need to employ chemical or mechanical means. Among producers that use them on a regular basis are English sparkling wine producer Nyetimber and Marlborough's Yealands Wine, which employs a miniature breed of sheep called 'Babydoll' to ensure the animals don't eat the low-hanging bunches.
Information coming from The Drinks Business
Recommended articles
Comments