Garnacha didn't stray from its birthplace in Aragon for a long time. The first known mention of Garnacha dates back to 1513, and it is believed to have been widely planted in northeastern Spain by the 12th century. Yet, it wasn't until the 18th century that it sailed for foreign lands, and today 97% of the world's Garnacha still is found in Europe and northern Africa.
Having overtaken Garnacha's birthplace some time ago, France is home to over half of the Garnacha planted today. Spain hosts 38% of global plantings. Go down the line to fifth place, and we find the USA.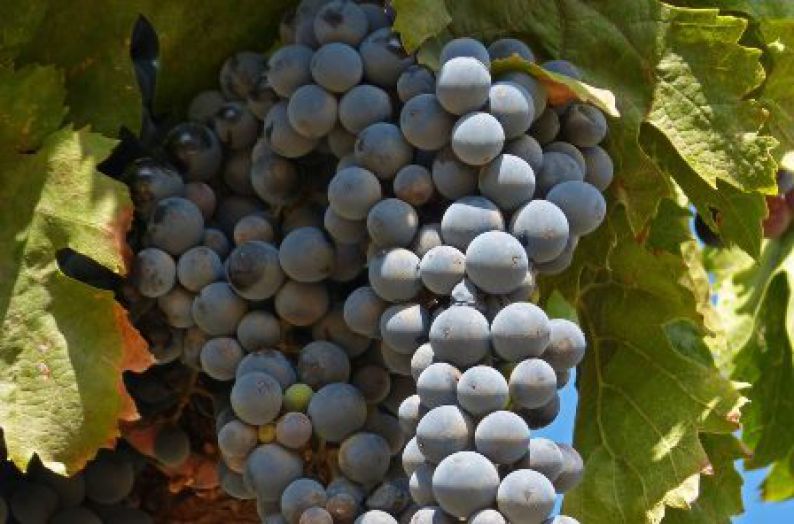 Garnacha is mostly used in blends in the US, as it is elsewhere. So, its name (almost always referred to as Grenache in the US) mostly goes unmentioned on labels. This black grape has always played second fiddle to Syrah, the real heartthrob of the Rhône Rangers movement, one that focuses on wines made from Rhône Valley grape varieties.
However, as with varieties like Pinot Noir and Chardonnay, much of the acreage once thought to be ideal for Garnacha has turned out to be too warm. After all, its largest concentration of plantings is in California's scorching Central Valley. Not only is it too hot there, the vast majority of the grapes are destined for extremely cheap wines, often packaged in bag-in-box.
All of these things contribute to Garnacha's acreage dropping dramatically. In 1990, Garnacha Tinta was the world's second most-planted variety. Today it is the seventh. (In support and defense of the variety, all but one of the wines I've suggested below are varietal. The blend has less than 15% of a second variety.)
But those who love Garnacha remain loyal to it. The mainstays of Garnacha (and Rhône varieties in general) production are wineries like Tablas Creek (who brought in their cuttings from Châteauneuf-du-Pape's Château de Beaucastel in the 1980s), Qupé, Edmunds St. John, Bonny Doon and Beckmen. They not only make great wines, but they know how to market them, too. It's a mystery, however, that despite the success of these producers, the grape variety never gained momentum in the minds – and hands – of others. Maybe Americans just like saying "Cabernet" more?
However, there is hope moving forward. Not only are US consumers expanding their palates with the tastes of different grape varieties, the red blends category has exploded in the last few years. According to Nielsen, which measures scan data from grocery stores, red blends constituted 13% of table wine sales for the 52-week period ending November 12, 2015. That's up about two percent from 2011 sales over the same timeframe. The biggest varietal category in that study was Cabernet Sauvignon at 16.2%. Blends are certainly within striking distance of the front runner. As the category continues to expand, hopefully awareness of Garnacha in the US will, too.
SUGGESTED WINES
Horsepower Vineyards 2011 Grenache Sur Echalas. Walla Walla Valley, Washington
This was the first release of Christophe Baron's Horsepower Vineyards. (Christophe also makes wine at his highly acclaimed Cayuse Vineyards and his co-owned project, No Girls.) Its Marasca cherries taste like liquid heaven. Between its beautifully balanced structure and bewitching complexity, this wine clearly shows its desert terroir.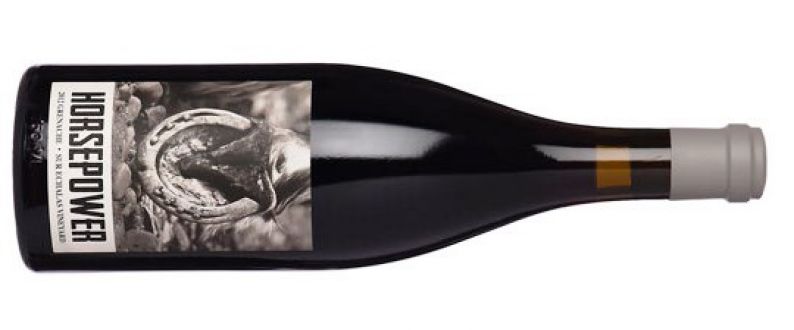 Jaxon 2013 Grenache. Rogue Valley, Oregon
This wine has an attractive, star bright ruby color and an overtly fruit-forward and engaging aroma, smelling of pomegranate arils and red cherries. Bustling acidity and firm tannins frame the full-bodied palate. It is in its drinking prime and works well on its own or at the table.

Neyers Ranch 2014 Grenache Rossi Ranch. Sonoma Valley, California
This elegant expression of Grenache is packed with strawberries, red cherries and dried cranberries. Its supple and caressing palate delivers surprisingly refreshing acidity that makes this bottling downright gluggable.

Qupé 2012 Grenache Sawyer Lindquist Vineyard. Edna Valley, California
This Central Coast, single vineyard Grenache comes from one of the original "Rhône Ranger" wineries. Full of spice, wild flowers and sweet cherries, this medium-bodied bottling drinks well now but can aged well thanks to its spritely acidity. There's usually a bit of Syrah blended in.

Recommended articles
Comments