Marimar Torres's wines shine at the Chardonnay Masters 2020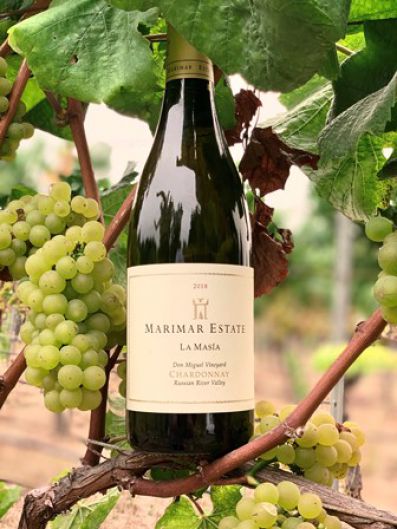 Marimar Estate La Masia Chardonnay 2017, a flagship wine from Marimar Torres's California winery, received the highest distinction at the Global Chardonnay Masters 2020, a competition organized by the prestigious magazine The Drinks Business. Scoring 95 points out of 100, the wine earned the accolade of Chardonnay Master in the Oaked Still Chardonnay category.
According to Patrick Schmitt MW, one of the judges, "the wow factor was certainly evident" in this organic wine from Green Valley, the coldest and foggiest region of Russian River Valley, not far from the Pacific Ocean. Only six wines were awarded the title of Master – those considered outstanding by the panel of judges – at the seventh edition of the international competition, held in London this past December.
Marimar Estate's La Masia Chardonnay 2017 originates from the Don Miguel vineyard, named in honor of the patriarch of Familia Torres, a winemaking family with roots in Penedès. In making the wine, Marimar pays particular attention to the clonal selection of the vines and the choice of French oak to obtain a creamy, elegant wine with plenty of fruit.
Another Marimar wine also stood out in the competition, this time in the Unoaked Still Chardonnay category. Marimar Estate Chardonnay 2018 Acero received 93 points and a gold medal. According to the judges, it is "a rare example of an outstanding unoaked Chardonnay." The wine also originates from the Don Miguel vineyard and seeks to express the extraordinary fruit of the Russian River Valley terroir without the influence of oak.
Global Chardonnay Masters 2020 is a prestigious international competition that identifies the world's best Chardonnays. The most recent edition awarded a total of 127 medals to wines from 15 countries: 6 Chardonnay Masters, 41 gold medals, 64 silver medals, and 16 bronze medals.


Recommended articles
Comments