Brad Pitt releases £290 rosé champagne, Fleur de Miraval.
Keen to elevate the image of rosé Champagne, Brad Pitt has launched Fleur de Miraval, a £290 rosé Champagne made in collaboration with Pierre Péters.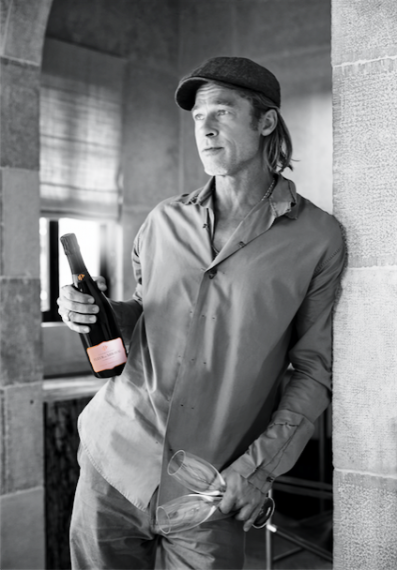 Billed as the only Champagne house exclusively devoted to rosé, the first release from the project, Fleur De Miraval, will go on sale around the world on 15 October.
Just 20,000 bottles of the inaugural release have been made from a blend of 75% Chardonnay from Le Mesnil-sur-Oger and 25% Pinot Noir.
The Chardonnay within the blend comes from a number of vintages. The fizz is aged for three years on its lees and housed in a lacquered bottle to prevent light strike.
According to winemaker Rodolphe Péters, the "subtle pink" rosé boasts "tangy notes of red currant and red raspberry" along with a "delicate minerality and salinity" reflecting the "iodised expression of the Chardonnay grapes".
"Fleur de Miraval Rosé is the culmination of five years of work, research and tasting," he added. Pitt described the pink fizz as "spectacular" to People magazine.
"Rosé Champagne is still relatively unknown. Backed by our success with Miraval in Provence, I wanted us to try to create the defining brand of rosé Champagne, focusing all our efforts on this one colour," Pitt told People.
"Miraval isn't a 'celebrity' wine. It's an exceptional estate that I fell in love with, and that I continue to invest in to make it one of the finest estates in Provence. Together with the Perrin family, we're in it for the long term. It's not just a passing trend," he added.
Pitt and the Perrin family collaborated with grower Champagne house Pierre Péters on the project, which is based in Le Mesnil-sur-Oger in the Côte des Blancs.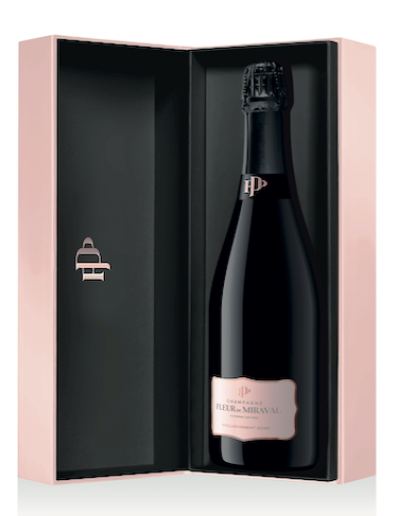 Founded in 1919, today the 20-hectare estate, which includes 16 hectares of grand cru vineyards around Le Mesnil-sur-Oger, is run by family member Rodolphe Péters.
"This project is, first and foremost, an artistic venture, because producing fine wines is a form of artistic creation," the Perrin family explained.
"We have known Rodolphe Péters for many years and, like him, we are passionate about the great wines of the world.
"Each time we've gotten together to taste fine, vintage rosé Champagnes, we've come to the same conclusion: we love the aromas that these great Champagnes develop with age, especially when they lean towards Chardonnay, but we often find heavy aromatic notes from the red wine, which conflict with the harmony and nobility.
"This is why we wanted to create a different kind of rosé Champagne that blended mature Chardonnay grapes with young Pinot Noir grapes," the Perrin family added.
The pink Champagne is inspired by the legend of Provence-born Countess Fleur de Miraval who only drank rosé Champagne in honour of her southern French roots.
Information from The Drinks Business
Recommended articles
Comments