Wine Rivals: Rosé vs Riesling in the Inadvertent #Summer of Turf War
Two wines – one a style, one a grape – have been inadvertently vying to fill glasses in the last decade. I write inadvertently because Riesling waged a full-on crusade to get into consumers glasses. But, rosé – without a formal campaign – stole Riesling's turf.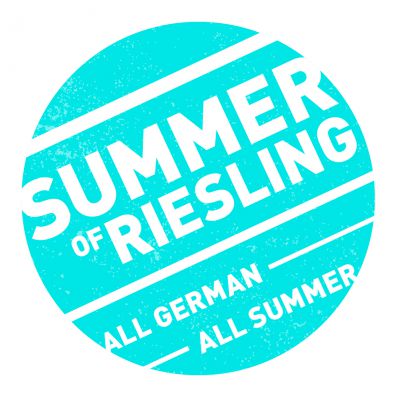 The "Summer of Riesling" campaign, led wine pros and geeks stretched between 2008 and 2014. (Some wine bars and restaurants still promote it of their own accord.) From the summer solstice to the fall equinox, Riesling zealots sported temporary #SummerofRiesling tatoos while attempting to bring (and even force) Riesling into summer's glaring spotlight. Some wine directors listed pages of Rieslings, while at least one listed nothing but Riesling by the glass. In the later years of this span, Washington's Chateau Ste-Michelle began the 3-day Riesling Rendezvous, which rotates between three continents every year.

The principles were noble. Among them were: 1) Riesling is not necessarily sweet. 2) Riesling is highly versatile and can be as worthy of serious cuisine – even meat – as well as a cocktail reception. 3) Riesling is the most terroir-transparent white grape. 4) Riesling drinks well young but can be extraordinarily age-worthy.
Yet beyond the one percenters of wine (those that hold the greatest knowledge wealth about wine), Riesling didn't fly – at least not all that far or all that high. Yes, its divine trinity of intellectual stimulation, transfixing acidity and complex perfume can be riveting. Still, consumers didn't embrace it the way they embraced another drink: dry rosé.
What rosé managed to do was to become fun. It worked for rosé pong as well as for lobster. It also became aspirational with movie stars, musicians, former record label execs and others making rosé. Drinking rosé became as close as many will ever get to standing in the shoes of the likes of Brad Pitt and Angelina Jolie.

This aspiration comes with a price tag. Top Provençal rosés are pricey. Astonishingly, according to a 2014 Constellation Brands report, rosé imports into the US cost more per gallon than Pinot Noir. Nielsen, an agency that collects US scan data on consumer wine buying, reported that during 2015, imported rosé costing over $12 grew by 56.4% in volume and 60.4% in value. Provençal rosé impressed further with a 58% increase in volume exported and a 74% jump in value.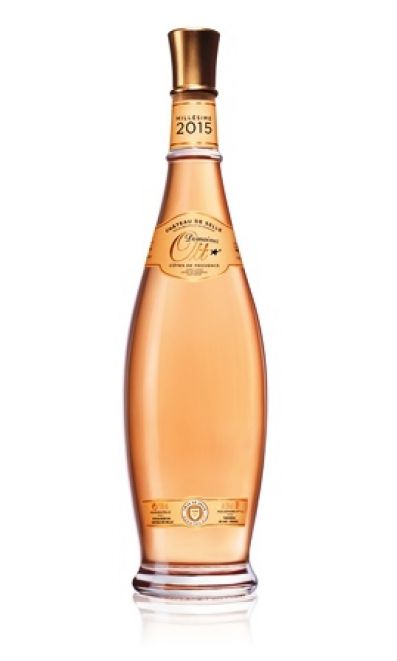 Yet dry rosé has not been a flash-in-the-pan, Moscato-like craze. The States mostly turned its back to rosé after the sweet White Zinfandel pinks of the 70s and 80s. In time, people began to forget White Zin. Still, rosé remained tarnished in the minds of most imbibers as sweet and unsophisticated. In 2007, I revitalized a restaurant wine list on the Upper East Side's posh Park Avenue and 63rd Street. We opened with eight rosés, including magnums of Domaine Ott. The wines dribbled off the list, much of it consumed by the owners and their friends.
Interestingly, those owners were the type to travel to France and bring back the French "rosé way" with them. (That's why we opened with so many.) They also owned a house in the Hamptons. Their Park Avenue restaurant catered to folks that traveled in the same triangle. This aspirational (and often "made it") crowd helped make the "drink pink" trend.
Rosé became "Hamptons' Gatorade". Partygoers and diners (de)hydrated with so much of it that in the summer of 2014 that wine stores on the South Fork of Long Island ran dry. Rosé boomed.
Following on, the summer of 2015 saw the birth of "brosé", or brothers ("bros") who drink rosé together. Gender affliction no longer applies to pink juice. Ladies don't have to be present to consume it.
Now that rosé has "made it", what is ahead? I hope that rosé becomes a year-round drink – for more than pool parties and beachside dining. Just as sparkling wine isn't only for celebrations, rosé offers yearlong useability. For now, I'm thrilled to see the category so enthusiastically embraced, even if I cannot believe how much some of the bottles cost. Congratulations, rosé, you captured summer!
Recommended articles
Comments