50 Years and "Just Beginning": Robert Mondavi Winery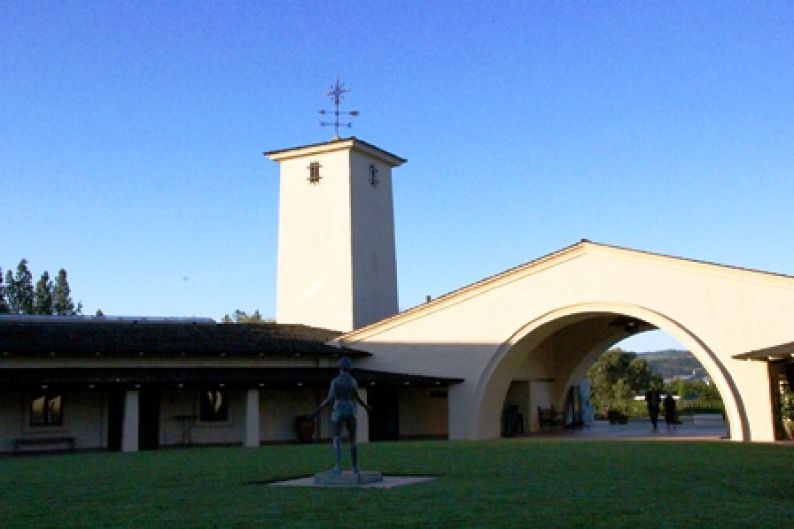 It's an odd thing when heritage becomes boring. The USA is so young that it doesn't have a lot of history, at least in comparison to Europe. And for the USA, Europe is where the comparison starts, especially on the East Coast, where I am based.
Today, while we revere and even admire legacies in the Old World, we quickly classify similar entities as boring when such phenomenons crop up in our New World. It seems that in 2016, "old" or "mature" or even "made it!" in Napa Valley mean "stale."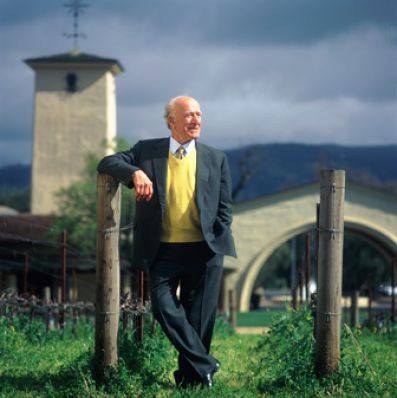 Robert Mondavi in vineyards As it turns out, Napa is in a moment of polarization. I recently had a top NYC California Brand Manager ask me to do a sales presentation to Manhattan sommeliers on Napa Cab. "It just won't move at the high end," the rep said. The reference was to anything over $100 on a Manhattan wine list. When Napa Valley Cabernet starts at $50 retail in a wine store, that means it sells at $100 on a wine list. Most producers of Napa Cabernet Sauvignon would feel heart arrythmias if their wines listed under $100 in the Big Apple.
Effectively, Napa, the throbbing bloodline of USA wines, is expensive.
Taking a step back, this might come as a surprise to you, readers in Spain. After all, this is in direct contrast to wineries with European heritage. Granted, European heritage tends to be three to ten times deeper – either in decades or generations. So, what are we all a-fuss about with old being too old in this country, when it's not so old, especially in our most-heralded wine region?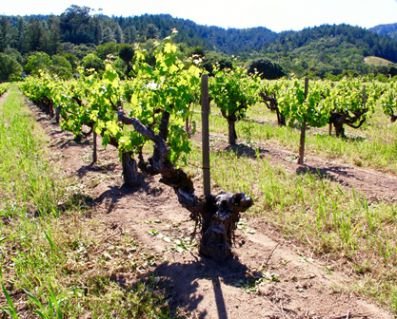 Well, as Hillary Clinton said (and because political references can't not be made in this wildly polarizing election year, here I go), "It takes a village." And, someone must found that village.
Robert Mondavi did that in Napa Valley in the 1960s.
This year marks the 50th anniversary of the founding of Robert Mondavi winery. What is so brilliant about the winery today is that it remains as focused on heritage and quality as when the winery was attempting to make its first vintage.
Speaking with Warren Winniarski, who made the first vintage of Robert Mondavi wines, I was astonished by the challenges of his first harvest there. The tales he told! For starters, they had to wait for the tanks to be delivered to harvest the grapes. He worried about the grapes becoming overripe. Then, the winery didn't have doors for a while as they were waiting for the tanks to be set in the winery. Without doors, they couldn't get an offical license to make wine. Luckily, the regulators allowed them to nail up boards to close off the winery – relatively speaking – and to make wine at the same time.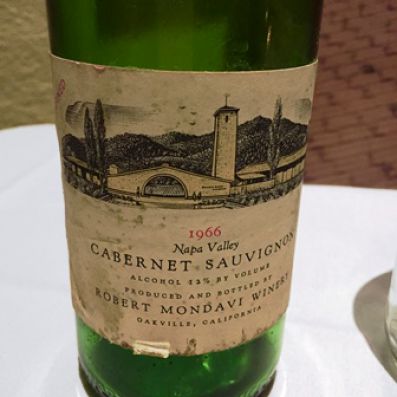 We tasted the 1966, just about two ounces or so, at dinner. I wish I knew exactly what Warren was thinking when he tasted that wine. I suspect he was thinking about the plumbers and electricians running around to finish their work while he was trying to crush grapes and make Cabernet in the first facility to receive a license to make wine in Napa Valley post-Prohibition – 33 years after the fact.
With whatever meager means followed-up with the mighty gumption Warren and the Mondavi crew might have had, I cannot imagine that anyone who made that wine would believe how profound it is today.
Brown in color, yes, but fragrant with leather and mulled cherries and a hint of balsamic, it is layered in flavor and sophisticated in structure. They had neither a fancy press nor a well-equipped laboratory to help them or tell them how to make their next step. Tasting this wine was tasting history as well as tasting a very different Napa than the one that exists today. And that old Napa will defy your every expectation of anything you might taste from her valley today.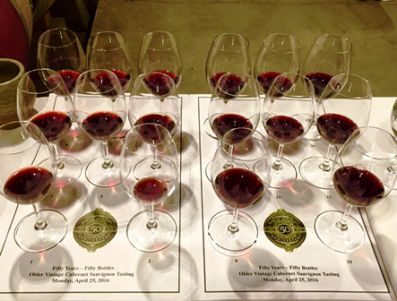 Over the course of a few days we tasted many wines – 50 in fact – amongst the range of wines made at the winery in the last – and first – 50 years. Though known for its Cabernet Sauvignon bottlings, the Mondavi Fumé Blanc styles may be my favorites. (Robert created the name Fumé Blanc to give a nod to Pouilly Fumé while makign Sauvignon Blanc in a Napa style.) Whatever the grape or color, don't let history bore you. Explore what you can of the older Mondavi wines.
Recommended articles
Comments