Penfolds expands luxury wine portfolio with 'Superblends'
Australian brand Penfolds has expanded its burgeoning luxury wine portfolio, with the addition of two new 'Superblends' composed of Cabernet Sauvignon and Shiraz.
The first of Penfold's Superblends will be launched in selected UK retail outlets in October, with the second wine launching formally at next year's Collection release.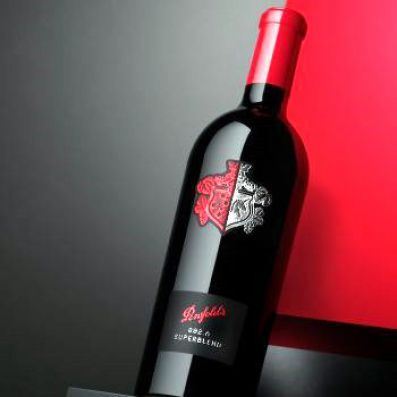 The first wine will be listed by Harvey Nichols – RRP: £520. By way of comparison, The Grange is typically offered at around £600.
Penfold's new luxury duo are based on near identical quantities of Cabernet and Shiraz.
However, Penfold's chief winemaker, Peter Gago, told db that the winemaking and maturation techniques "could not be more different."
According to Gago, the Superblends have been given the working names of '802.A' and '802.B'.
"802.A gives the game away somewhat – that cuvée was solely matured in 100% new American oak for 22 months," said Gago.
"In contrast, 802.B was aged for 19 months in 54% new French oak and 46% one-year-old barrels. Moreover, we've adopted different winemaking techniques for each wine.
"802.A was made in a 'traditional' manner, with the base wines vinified and matured separately before we composed the final blend prior to bottling. Yet 802.B is very much in keeping with the Penfolds' 'no guts, no glory' philosophy. We blend first, then age later."
Both wines are composed of fruit sourced from leading terroirs in South Australia, including the Barossa Valley, McLaren Vale and Clare Valley.
Gago told db that the project was partially designed to help their growers cope with the challenges of winegrowing in 21st century Australia, not least the ongoing threat of climate change.
"Above all else, we wanted to produce two exceptional Shiraz/Cabernet blends without compromising the quality of our existing flagship range," said Gago.
"So what we've done is to say to our growers: 'look, your grapes might not be exceptional enough to be incorporated into the Grange, but it's still A-grade fruit that we can use in the Superblends.'
"We wanted to support multi-generational families who haven't made it into the Grange for 15 years – this gives them a new goal to strive for."
Information from The Drinks Business
Recommended articles
Comments